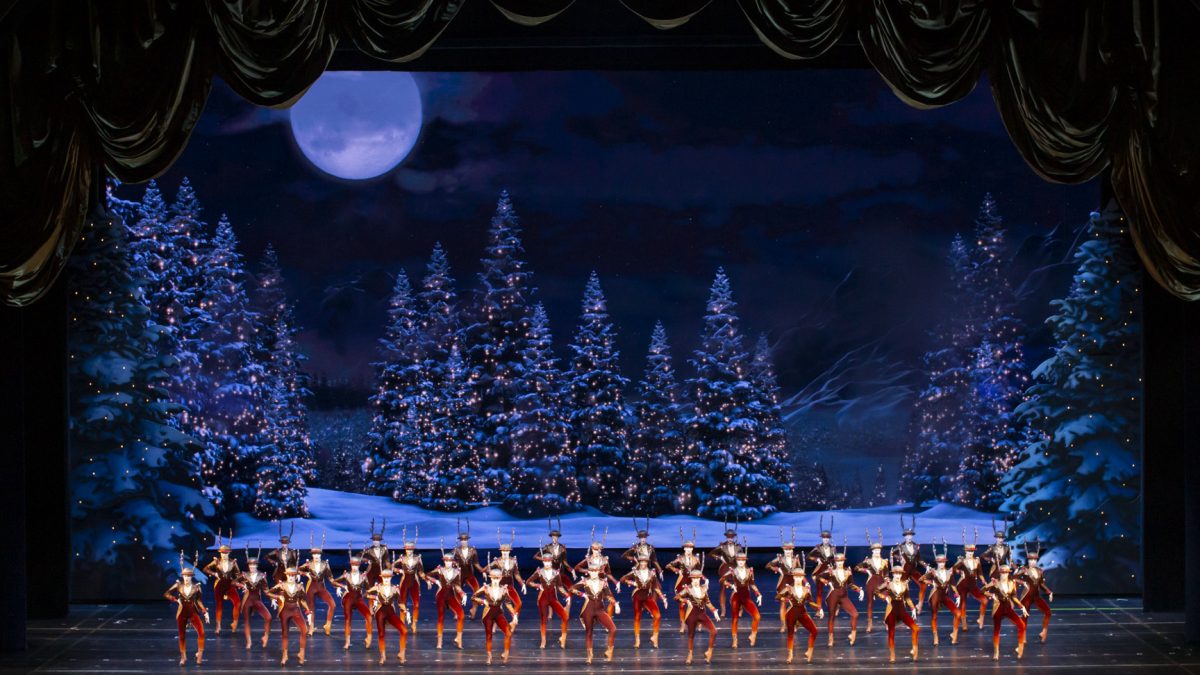 Our Christmas Spectacular unfolds in a snowy, magical Northern Forest as we Rockettes are revealed as Santa's reindeer, eager to make that special flight to Radio City Music Hall.
The dazzling number starts with all 36 Rockettes lowered onto elevators beneath the stage: "When the elevators rise, there's fog all over, you hear wind, then the music joins in," says Stage Manager Joseph O. "Then the Rockettes come alive and start dancing. It's quite magical."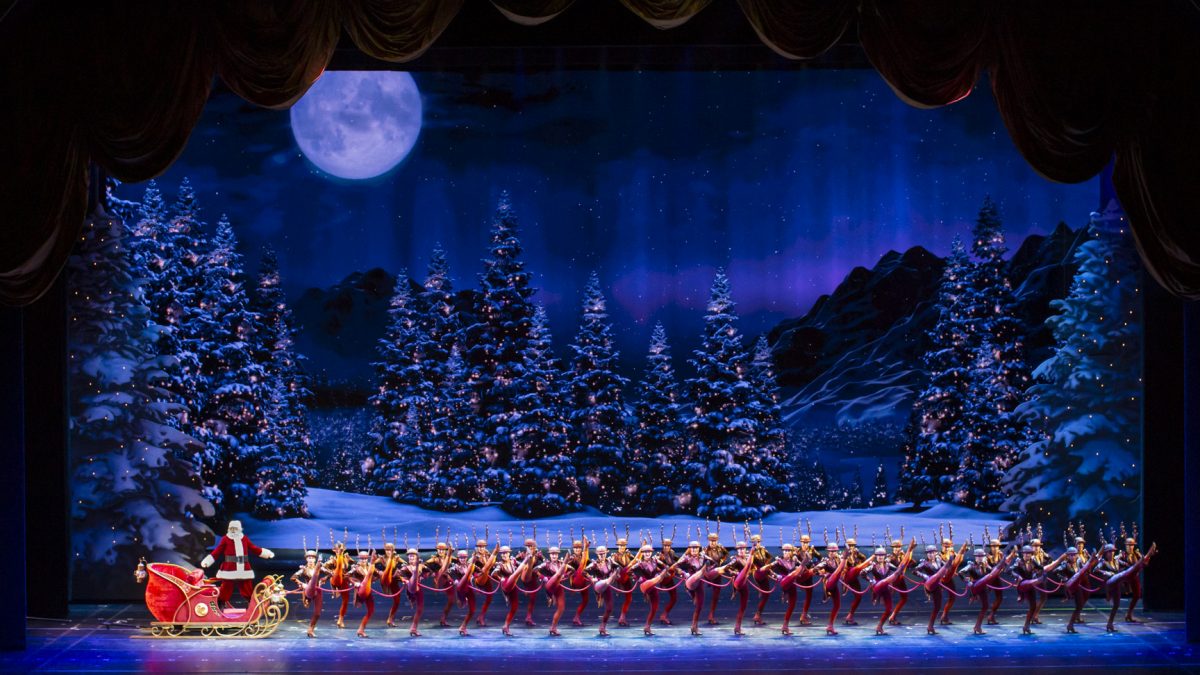 Throughout the number, us Rockettes slowly make our way downstage towards the audience in preparation for Santa's arrival. "He's pushed on stage by a prop person when he first makes his entrance," says Stage Manager Caskey H. "But when he leaves the stage, that is Rockette power pulling Santa."
As us Rockettes pull Santa off the stage in 'Sleigh Ride', we have one final surprise for the audience. "The [Rockettes] all have buttons that are sewn into their costumes," explains Caseky. "In the final beats of the song they press the button and the antlers light up and sparkle. That's always a fun little surprise for the audience."
Join us at Radio City Music Hall this holiday season—Christmas Spectacular performances run now through January 5th. Get your tickets today!