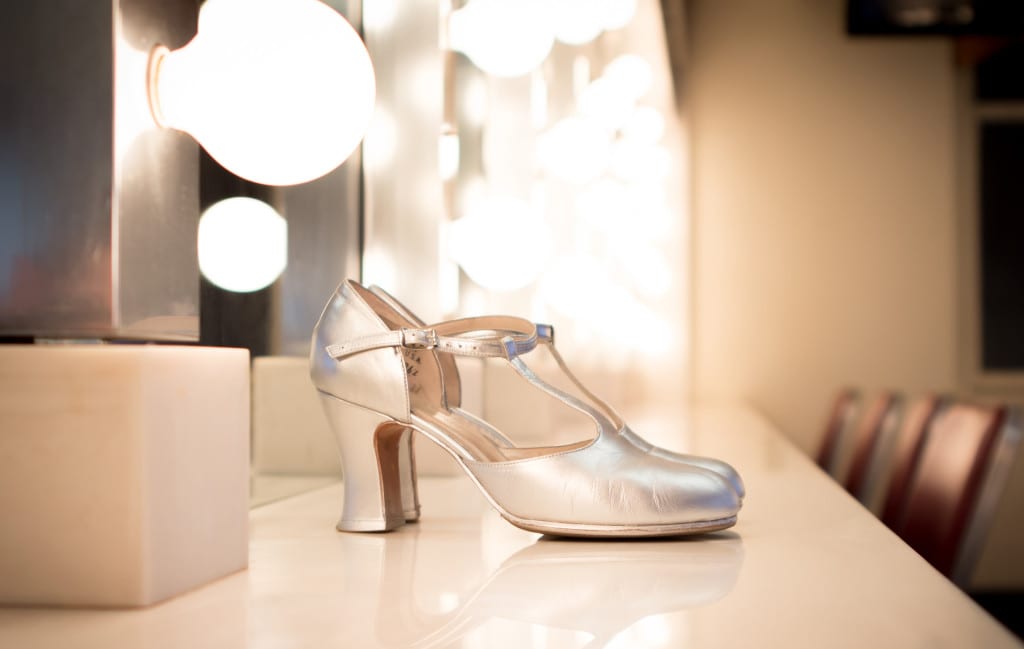 C
haracter shoes: they're comfortable, versatile and give a dancer the perfect amount of flexibility and support to do choreographic combinations over and over again. From finding the perfect style for your needs to choosing the correct color, use this handy guide to help with your character shoe purchase:
Style. Many women prefer the sophistication of a T-strap or cross-strap to the more traditional single-strap. Open styles, in particular, appear to elongate the leg—which is important to give an even more dramatic appearance to your movement. However, Mary Jane designs can be equally elegant, especially if they have a higher heel.
Color. Most performers will eventually invest in at least one pair of black character shoes and one tan or brown pair. If choosing between the two colors, consider that shoes in a skin-tone will make the legs look longer, while black may be more appropriate with dark pants or tights. Consider your typical audition and rehearsal attire when selecting character shoe color, but be prepared to purchase another pair should a costumer require it for your character.
Height. Low, 1-inch heels can make the legs look short and are generally more appropriate for the youngest or oldest performers. On the other hand, very high heels may inhibit the performer's movement. Most adult females will feel comfortable in a 2 to 2 ½-inch heel.
Brand. There are many brands to choose from, including major dance shoe manufacturers like Capezio, Bloch and So Dança. These can start as low as $30 and usually cost less than $100, whereas LaDuca character shoes (the Rockettes wear these!) are handmade from Italian leather and are widely regarded to be "worth every penny" of their $200-300 price tag. Investment well made!
Buying online or off. It's always a great idea to try on character shoes and walk or twirl around a bit to find the brand, height, and fit that's right for you. Many store associates can also offer fitting assistance. However, stores usually have a limited selection of styles and sizes compared to what is available online, not to mention the overall lower cost of shoes purchased online. No matter where you buy, do your homework on sizing, ask questions, and get the best fit possible, remembering that new shoes will feel a bit snug until they are broken in.
Longevity. While a well-constructed shoe made of high-quality material is much more likely to endure the relentless schedule of a performer, there are two important things you can do to increase the life of your character shoe:
Don't wear them on the street. The leather soles are meant for the stage or studio only.
Keep them dry. That means out of the elements as well as out of your damp, dark, dance bag.