What Rockette Jacie Is Thankful For
By Jacie S.
T
he holiday season is always so nostalgic for me. It takes me back to the smell of gumbo cooking in the kitchen, memories made with family and friends, dancing in Christmas ballets and eating LOTS of delicious food! Before sitting down with the family to eat this delicious food, however, it was tradition to go around and say what we were thankful for. Naturally as a child, I had to name EVERY. SINGLE. THING. Seriously, 7-year-old Jacie would say, "this year, I'm thankful for the sky being blue, the tooth fairy giving me a dollar last night, passing my spelling test, and mom telling me I could have extra dessert today."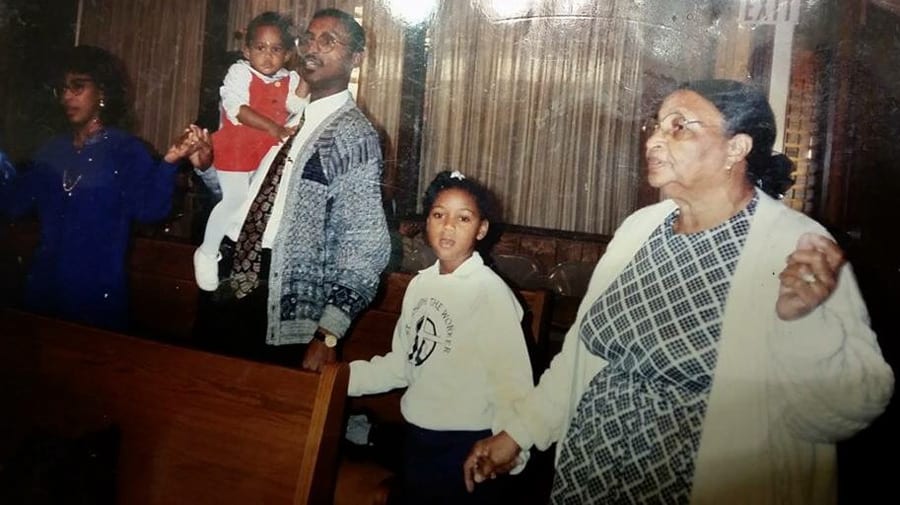 Of course as you get older, your list shrinks in size and grows in meaning. It gets to the point when, simply put, you're thankful for where you are in life. My dad actually sent that to me in an encouraging text earlier in the week. And he's right! It's still all so surreal, but I truly I am thankful for where I am in my life. Current Jacie would say, "this year, I'm thankful to have the opportunity of a lifetime to dance and do what I love with incredibly talented and amazing women on an iconic stage. I'm thankful for the growth, the lessons I've learned and the lifelong friends I've made along the way. And I'm thankful for the extra dessert that I will have after completing a four-show day."
I have a lot to be thankful for this holiday season, and it's incredibly humbling. But after receiving my dad's text and reflecting, I can't help but feel more thankful for him than ever. Because I wouldn't be where I am today without him.
I've always been a "daddy's girl," but our relationship truly evolved in 2009. My mom lost her 15-year battle with pancreatic cancer that year. I was a sophomore in college at the time and I'd developed a habit of calling my mom while walking to and from classes. When she passed away, that was no more. So I started calling my dad. At first, he was like: "Uhh … hi? This is your 56th time calling me today?" But, he got used to it.
Though I will always miss my mom, my relationship with dad certainly turned into more than I ever imagined. He became my listening ear, my words of wisdom, my cheerleader and my best friend. And I'm forever thankful. (Yes, I still call him 76 times a day on average. Don't judge.)
I'll never forget the day that I was offered my dream job to be a Radio City Rockette at the Rockettes Summer Intensive. I waited until I got back to my hotel room to call because I figured I'd have my ugly cry under control by then. When he answered the phone, I tried to play it cool and just tell him. I couldn't get the words out (because ugly cry), but he already knew what I was trying to say. All he said back was: "Oh stop it. You're going to make me cry, too."
I didn't stop. We cried.
Then, we celebrated and made plans for a family trip to New York City! Truly, I wouldn't be here today if it weren't for his encouragement, love and faith in me. I can't wait for him to see me perform in the Christmas Spectacular for the very first time!
So guys, make time for joy this holiday season. Make time to reflect on all that you are thankful for. More importantly, make time to show the ones you love just how thankful you are for them. I know I will!
---
Want more Rockettes? Click here to see us at Radio City Music Hall this holiday season in the Christmas Spectacular!