Watch Ryan Gosling Bust a Move on Saturday Night Live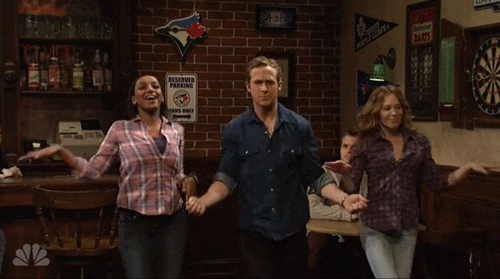 Hey girl, in case you missed it, Ryan Gosling hosted Emmy Award-winning comedy show Saturday Night Live over the weekend and let's just say he didn't disappoint. Not only did the heartthrob actor mention the Rockettes (yes, US!) in his opening monologue, but in one of the sketches where Ryan is being interviewed by a writer for GQ at a local bar in his hometown, a childhood friend tries to embarrass him by making him sing and dance to tunes from the jukebox. Giggling throughout the sketch, Ryan *flawlessly* busts a move and even gives us a little shimmy shimmy.
Ryan, we have four words for you: COME. DANCE. WITH. US!