Wardrobe Wednesday: 'Shine'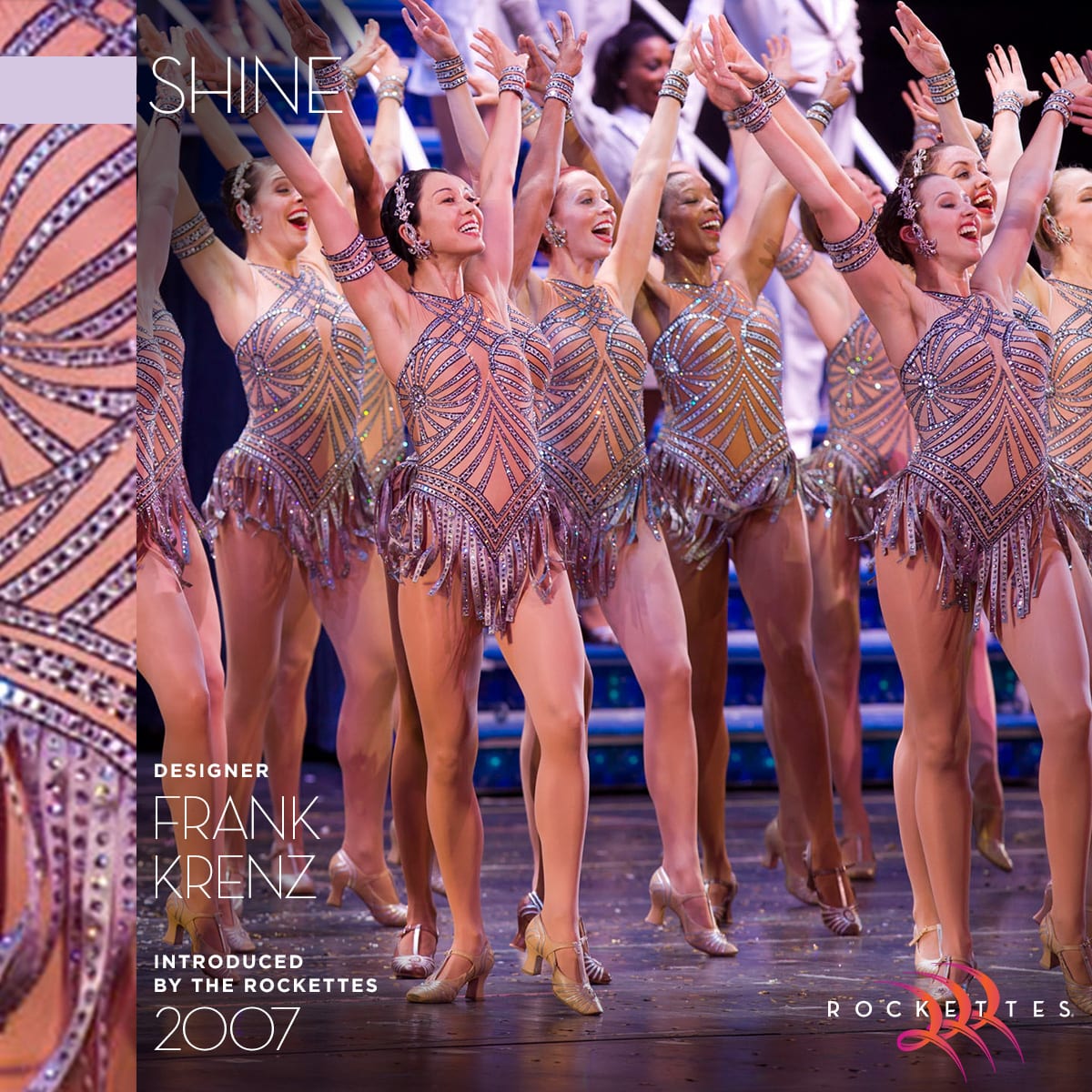 Introduced to the Christmas Spectacular in 2007 to commemorate the 75th anniversary of the show, "Let Christmas Shine" was a finale number where we sparkled and shined as we were joined by the entire cast in a heartfelt message of hope and love.
While this joyous number is no longer in the show, you'll still catch us dancing in these bedazzled costumes at special events. Encrusted with more than 3,000 Swarovski crystals, this custom screen-printed spandex costume, designed by Frank Krenz, requires 80 hours of work to complete. When we wear this silver and gold gem, we literally shine!