Wardrobe Wednesday: '12 Days of Christmas'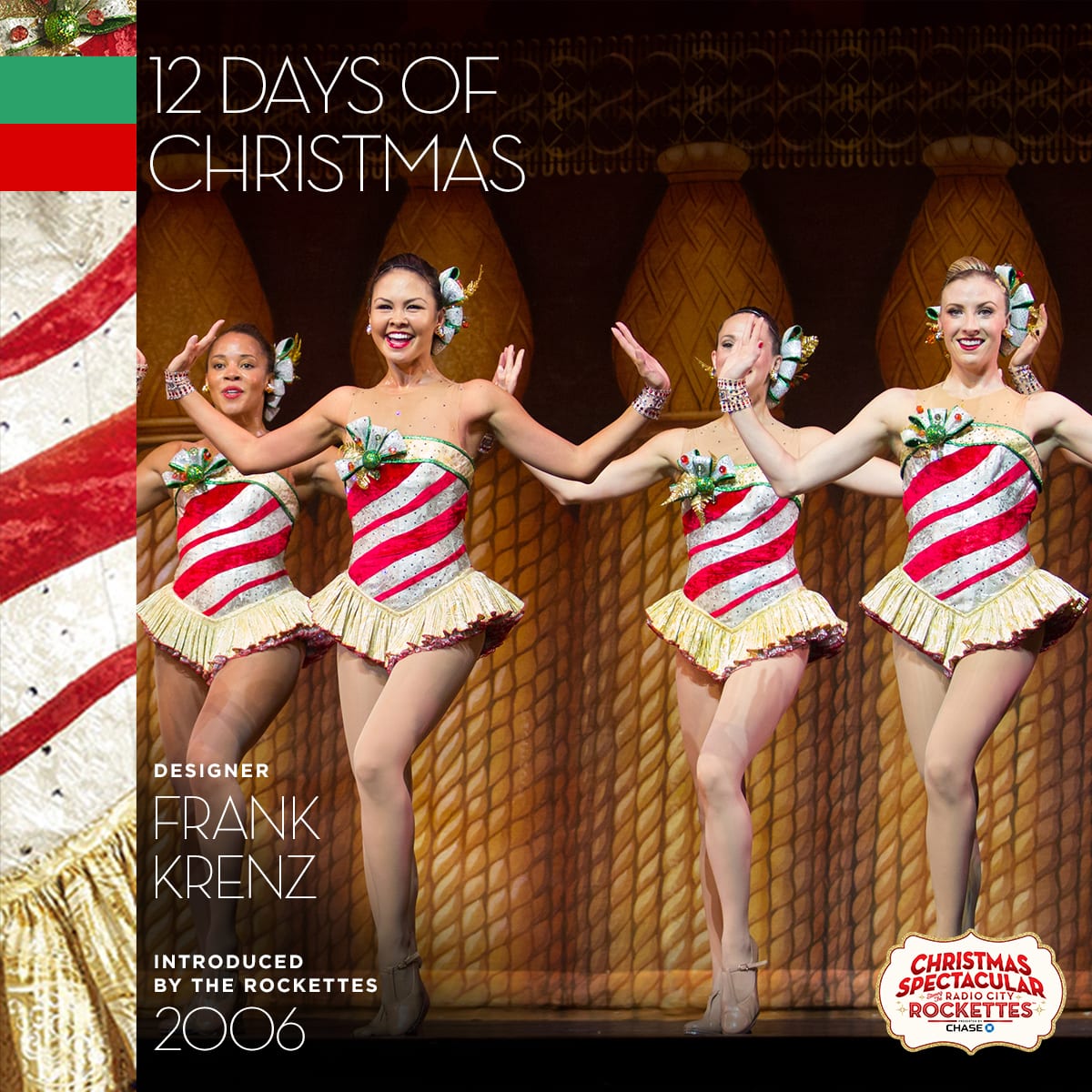 It's only fitting for Santa Claus to bring up the curtain as we take the Great Stage for the Christmas Spectacular and tap our way into the hearts of our audience with a seven-minute rhythmic, rousing version of the beloved holiday carol, "The 12 Days of Christmas." But it's our candy cane-inspired costumes that really shine.
One of the most traditional costumes in terms of construction, the candy-cane motif get-up, designed by Frank Krenz, is constructed similar to that of a corset—the boned bodice with red velvet and white-silver brocade stripes is worn very tight since it's a long aerobic number.
Although the costume looks strapless, there is mesh at the top of the bodice that's custom-dyed to each Rockette's skin tone. The adorable skirt is a layer of knife, pleated brocade with a gathered tulle underskirt … and those tap shoes we're wearing?! They're custom-made and fitted with microphones so the audience can hear every step!