Video: Watch Maddie Ziegler Nail Rockettes Choreography
Remember that time when Teen Vogue surprised Dance Moms alum, Maddie Ziegler, with a trip to Radio City Music Hall to learn some of our precision choreography, including our iconic eye-high kicks!?
Yeah, we do too, and we still get chills thinking about how magical it was!
After getting glammed up in our dressing room, Maddie had an hour to learn the choreography to one of our numbers, "We Wish You a Rockette Christmas." But the pint-sized dance prodigy is no rookie when it comes to a time crunch—she apparently learned the entire routine to singer/songwriter Sia's "Chandelier" in less than three hours!
Not only did Maddie knock our socks off during the dance lesson, but she looked like a total natural in our kickline.
"I had so much fun," says Maddie. "This was definitely a dream come true!"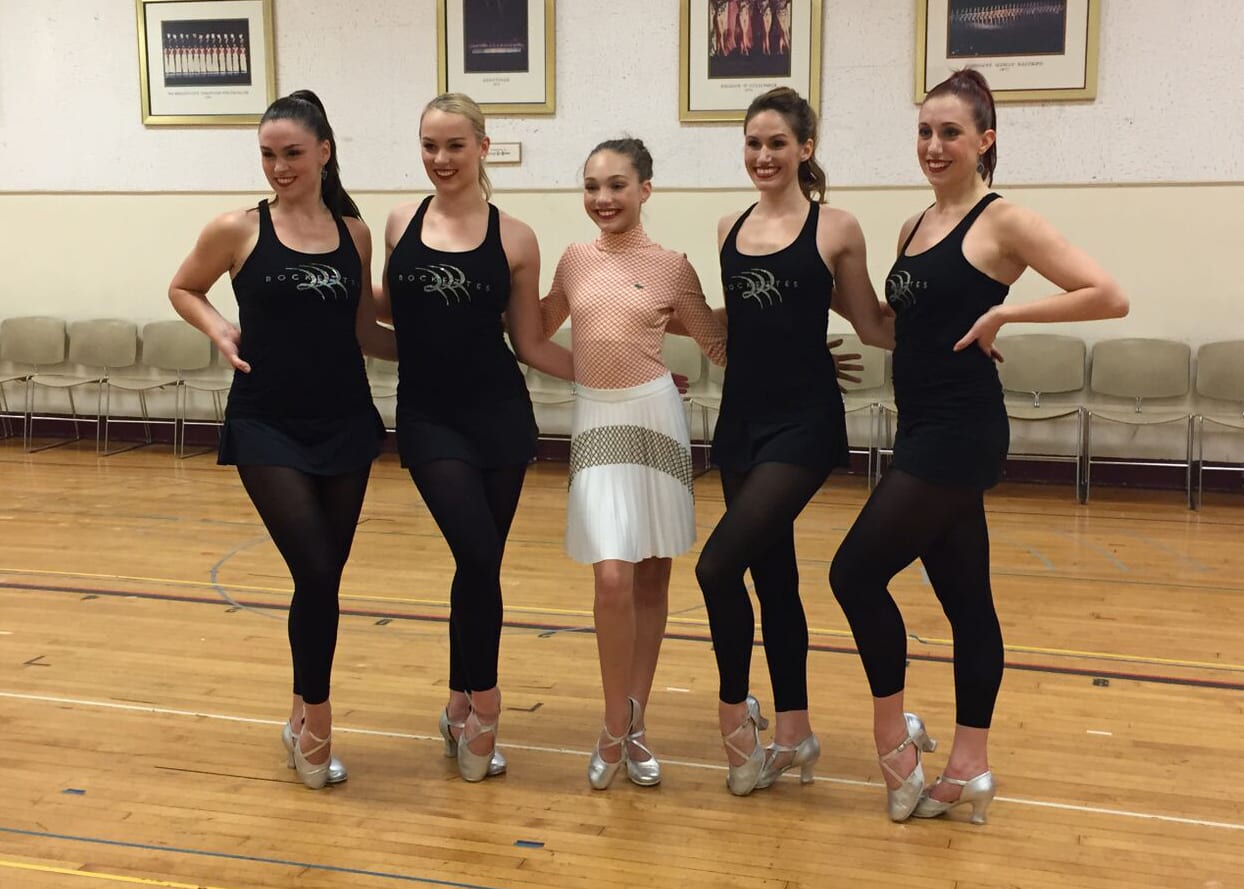 ---
Want more Rockettes? Click here to see us at Radio City Music Hall this holiday season in the Christmas Spectacular!