'Tis the Season For Christmas Spectacular Costume Fittings
Rehearsals for this year's Christmas Spectacular are underway. For us Rockettes, that means dancing for six hours a day, six days a week, for six weeks leading up to the first performance! On top of that, we also need to get fitted for our costumes some mornings before rehearsals start. It can get busy, but there's nothing like slipping our Christmas wardrobe back on to really get us into the holiday spirit!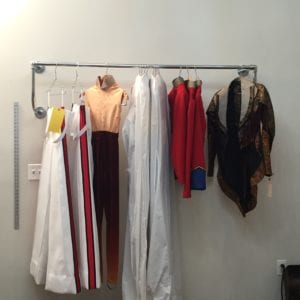 New Rockettes Victoria (left) and Nadia (right) got the ultimate Rockettes experience by getting fitted for our iconic Parade of the Wooden Soldiers costumes during their first week as Radio City Rockettes. They both quickly realized that the costumes are not the easiest to put on (stiff pants and a nearly-three-foot-tall hat included!), but they hold so much history.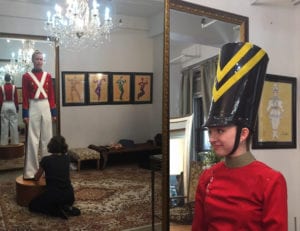 Designed by Vincente Minnelli in 1933, these costumes have remained nearly unchanged over the years. To this day, every costume is fitted to each individual Rockette and takes nearly 12 hours to make.
A fun fact about our Wooden Soldier costumes: These white trousers don't allow much room for movement (and we don't need it with our stiff Soldier walks on completely straight legs!). They are constructed with a thin lining of foam so they can stand independently, and they are cleaned after every 3-6 performances to keep them looking crisp and clean.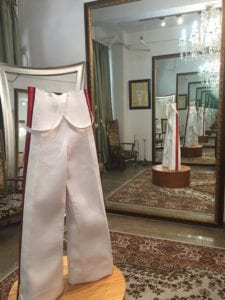 These fittings are relatively quick thanks to our amazing wardrobe department, who fits, organizes and maintains the more than 1,100 costumes worn in the show!
But the dressers aren't the only ones who come prepared to these fittings. Sixth-year Rockette Bailey came to her fitting showing off adorable handmade Wooden Soldier earrings. She's not the only woman you'll see these on—last season, she made enough earrings for all of the Rockettes in her dressing room! It wouldn't be a sisterhood without matching accessories, after all.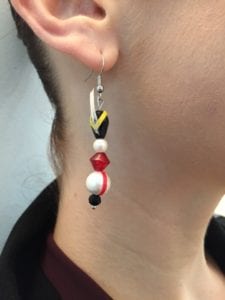 ---
Want more Rockettes? Click here to see us at Radio City Music Hall this holiday season in the Christmas Spectacular!