All the Things Rockette Alissa Loves About Her Texas Hometown
The Woman Behind the Rockette
I'm originally from a small town in Texas called Groves, and started dancing at my hometown studio when I was 3 years old. I grew up dancing, doing gymnastics, cheerleading and playing sports all throughout my childhood and up until I graduated high school. I never really found anything I loved more than dancing, so I went to college at Sam Houston State University and graduated with a BFA in Musical Theatre and Dance. While I was in college, I worked on a cruise ship, and started performing in musicals in Houston at the Hobby Center. After I graduated, and finished my second cruise ship contract, I auditioned for the Rockettes, was offered a job, and I've been "kicking" ever since!
Though I spend most of my year working as a Rockette, I never lost my love for musical theatre. I've performed in 10 regional musicals over the years spreading from Texas to New Jersey. When I have some down time between shows at Radio City Music Hall, it's nice to go "play pretend" and perform in such a different way.
Being a Rockette keeps me pretty busy year-round, but if I'm not working, I spend my time back home in Texas. My family still lives in Texas, so it's nice to get away from the hustle and bustle of New York City and have some good ol' quality time with family and friends.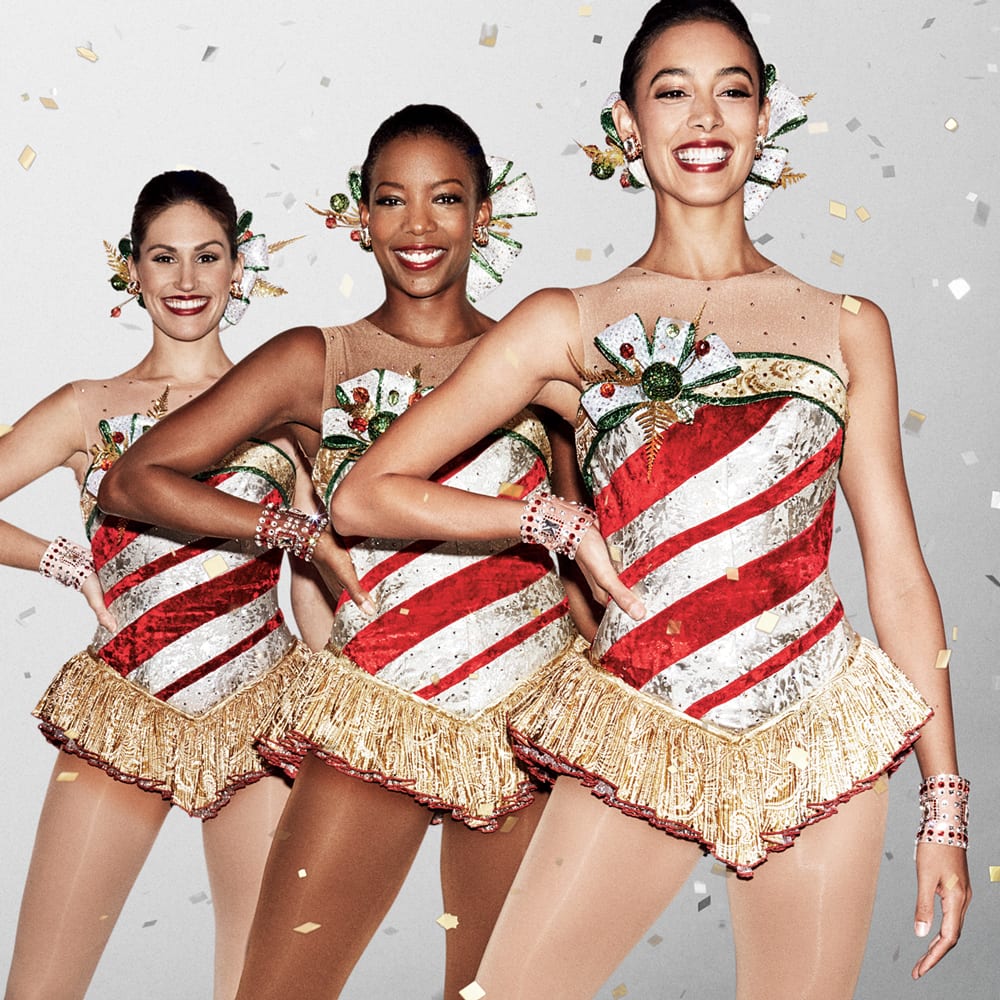 Some of my favorite things to do when I'm home is to go fishing with my dad. Of course it means a 5:30 a.m. wake up call, but it's worth it! Sunday mornings are meant for church, Starbucks and shopping with my mom. As a family, we grew up camping every single summer in the Hill Country of Texas. Floating the Frio River, hiking, two-stepping and roasting s'mores was the only way to spend a hot summer in Texas. The Frio River is still my most favorite place in the world (and I've seen some pretty beautiful places!). We brought my nephew and niece for the first time this past summer, and it was like reliving childhood all over again!
"It's nice to get away from the hustle and bustle of New York City and have some good ol' quality time with family and friends!" —Rockette Alissa
Growing up in Texas, it was pretty much a fact that you would love sports, namely FOOTBALL! And this was true for me! To say that I'm a devoted Houston Texans football fan would be putting it lightly (just ask my Rockette sisters!), and one of the best ways to cool off in the summer is to go watch the Houston Astros at Minute Maid Park. These games are usually at the top of my list of "things to do" when visiting home, right next to a good crawfish boil! Yum!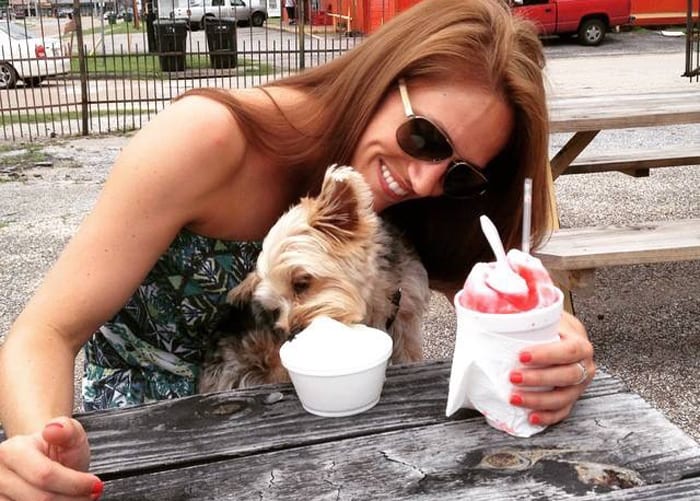 In lieu of all this traveling between Texas and NYC, I have the best travel companion around … an adorable 10-pound yorkie named Bevel (and yes, she's named after the Rockettes' signature stance). I've had Bevel for almost six years now, and boy does she keep life interesting! She's a handful at times, but nothing beats coming home after a four show day at Radio City to the licks and cuddling she is so excited to share!
Through dance, I've been able to share a passion of mine, with other people. Teaching has been one way to give back all the knowledge I've learned through the years. I teach at studios all around Texas and even in Mississippi when I have the time. I taught fitness classes back in Houston when I was living there. I've recently gotten back into ballroom dancing which I absolutely LOVE! It's so different from the iconic Rockettes' precision choreography and musical theatre, but I think that's what makes it so great. I have my first competition in February which I'm really excited about.
All the different hobbies and interests each Rockette has is what makes up a great line. We come from all over the world, have so many different things we love to do, but we share one passion … and that's being a Radio City Rockette.
BEHIND THE SCENES OF THE CHRISTMAS SPECTACULAR
See how Alissa and her fellow Rockettes turn the classic Christmas song, "Twelve Days of Christmas," into precision tap choreography!