We love the nostalgia and the little rituals that come with Christmas—whether it's continuing our family's tradition or starting a new one with our fellow Rockettes sisters, being with the people we love and care about is what makes this season so special.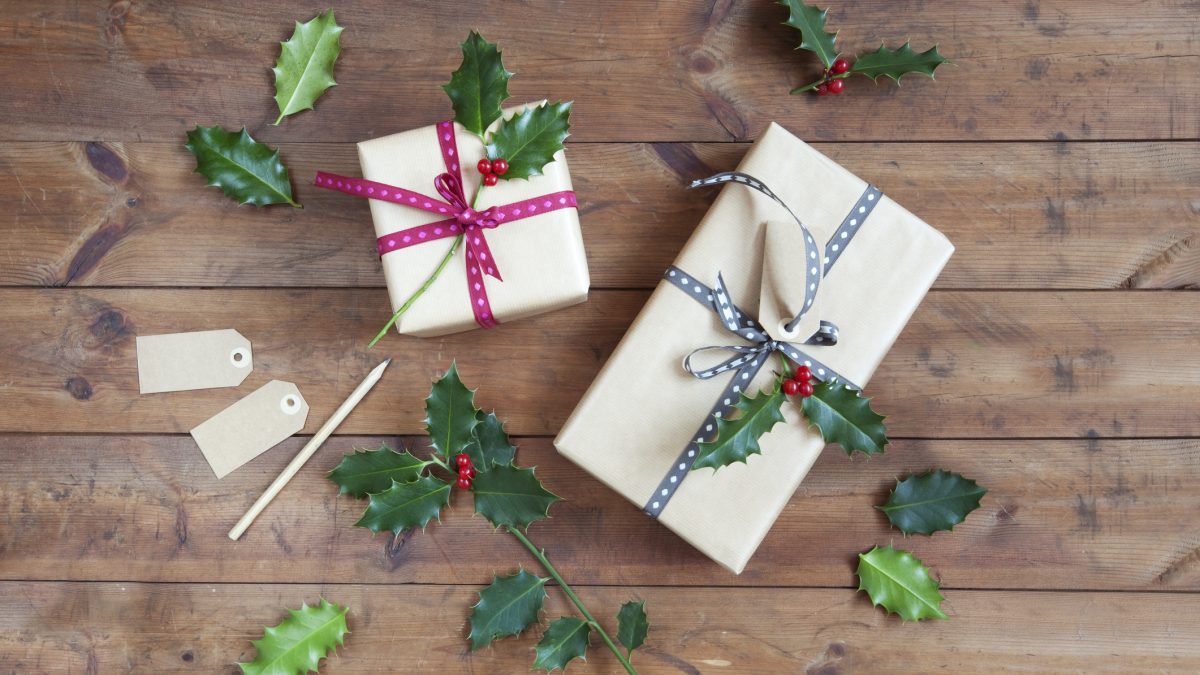 As a Radio City Rockette, I always look forward to the White Elephant gift exchange that happens in my dressing room! Since we've come to know each other so well, it's always fun to see everyone open the gifts that we have given each other. I also make sure to call my family on Christmas morning. I'm from California, and since I don't always see my family in New York during the holidays, I usually order Thai food to my house after shows. Growing up, my mom and I would always go out for Thai food on Christmas since neither of us cook, and continuing this tradition here, helps me feel like I'm home. – Rockette Alicia L.
My Christmas morning tradition is what my family calls "8 am Pizza Rolls"! We celebrate really early Christmas morning before my sister and I (she's also a Rockette!) head to Radio City for shows that day. Every year since we were kids, we would eat a variety of dinner hors d'oeuvres at my grandma's house while exchanging gifts, and every year it was a priority to eat those pizza rolls. As Rockettes we are very busy Christmas Day, even so, we make sure to continue the family tradition! – Rockette Amarisa L.
Amarisa and I share the same, early morning tradition (pizza rolls for breakfast anyone?) with our family, but I also have another tradition that I share with my fellow Rockette sisters! Between performances on Christmas Day, we make it tradition to get Starbucks for lunch! It's always a part of the day we look forward to and we love spending time together on our break, getting our favorite coffees and talking about the magic of Christmas. It's become such a wonderful part of our day! – Rockette Maranda L.
We love to wear matching pajamas and have our favorite Christmas music playing in the background with the fireplace on while we open our gifts! After breakfast, we always watch the movie "It's A Wonderful Life" and now that I have three little ones, we look forward to seeing the magic of Christmas through their eyes for the first time! – Rockette Tara T.
I am from Australia, where it feels like summer this time of year! My family's Christmas tradition is always to wake up, exchange gifts, eat a huge seafood spread and head down to the beach to lay in the sun! Since becoming a Rockette, my traditions have changed a bit, but I am so excited because, for the first time in six years, my family will be in New York City to celebrate with me! Radio City has become my second family and my new tradition and sharing that with my family is something I've been looking forward to for a long time. I'm hoping it snows, and we can drink hot chocolates and sing songs together! – Rockette Sophie H.
I actually have two traditions! On Christmas Eve, my Mom always let us open a specific gift. Now that my brothers and I are older, those gifts have now become "throwback" gifts to things that we had growing up. I love it—it makes me feel like a kid again. On Christmas morning, I always FaceTime my family. We take turns opening our gifts, just like we always did when I was growing up! Christmas is truly my favorite time of year, and even though my family lives far away, this tradition makes me feel close to them. – Rockette Tiffany G.
Join us at Radio City Music Hall this holiday season—Christmas Spectacular performances end January 5th. Get your tickets today!