The entire Christmas Spectacular cast is now officially at Radio City Music Hall for rehearsals.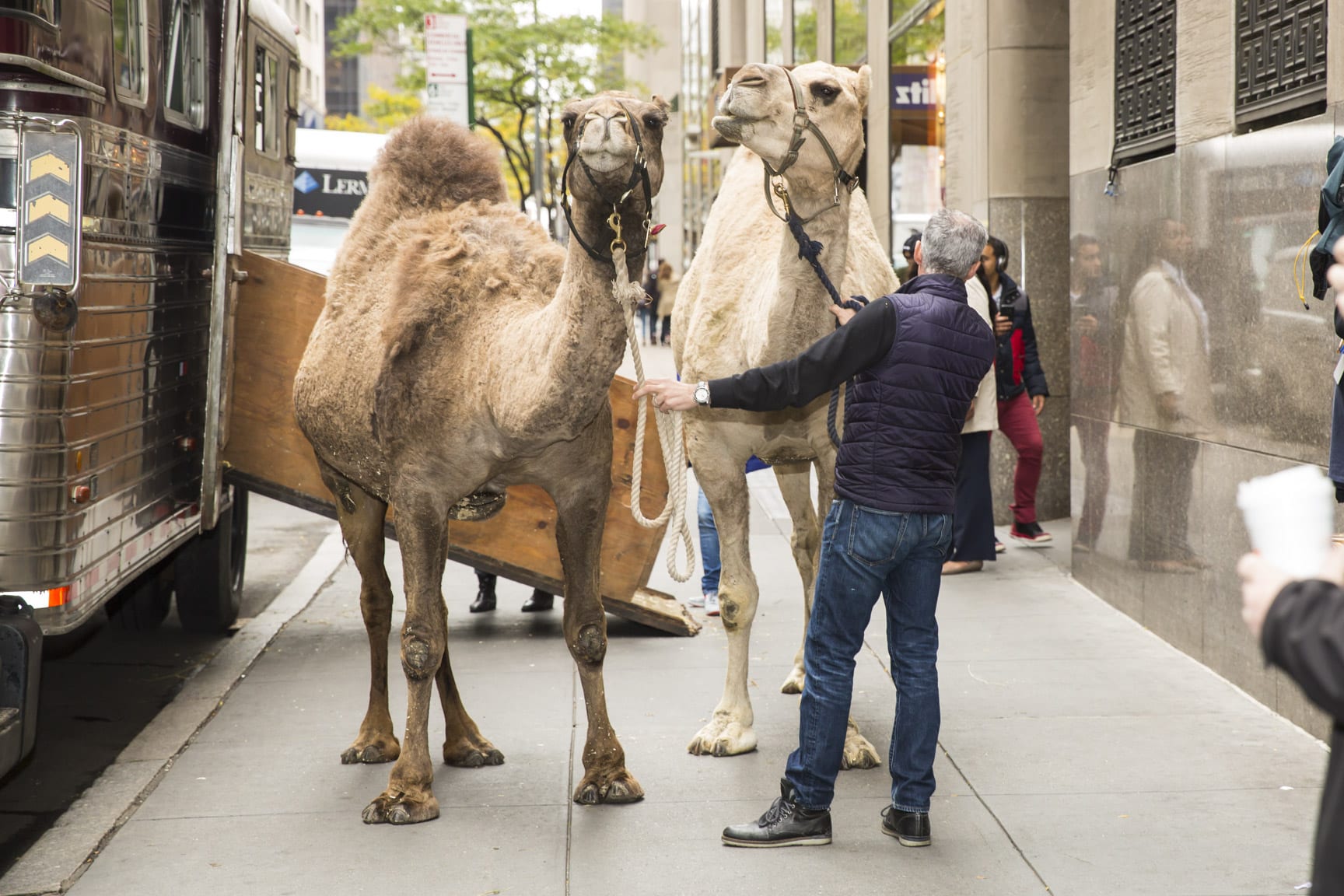 This past Monday, the stars of our "Living Nativity" scene made a grand entrance outside the venue—with many passerby stopping to take photos of our four-legged friends who star alongside us in the show. The animal cast includes one donkey, two sheep and three camels (including Ted the camel, who has been a part of the Christmas Spectacular for over 20 years!).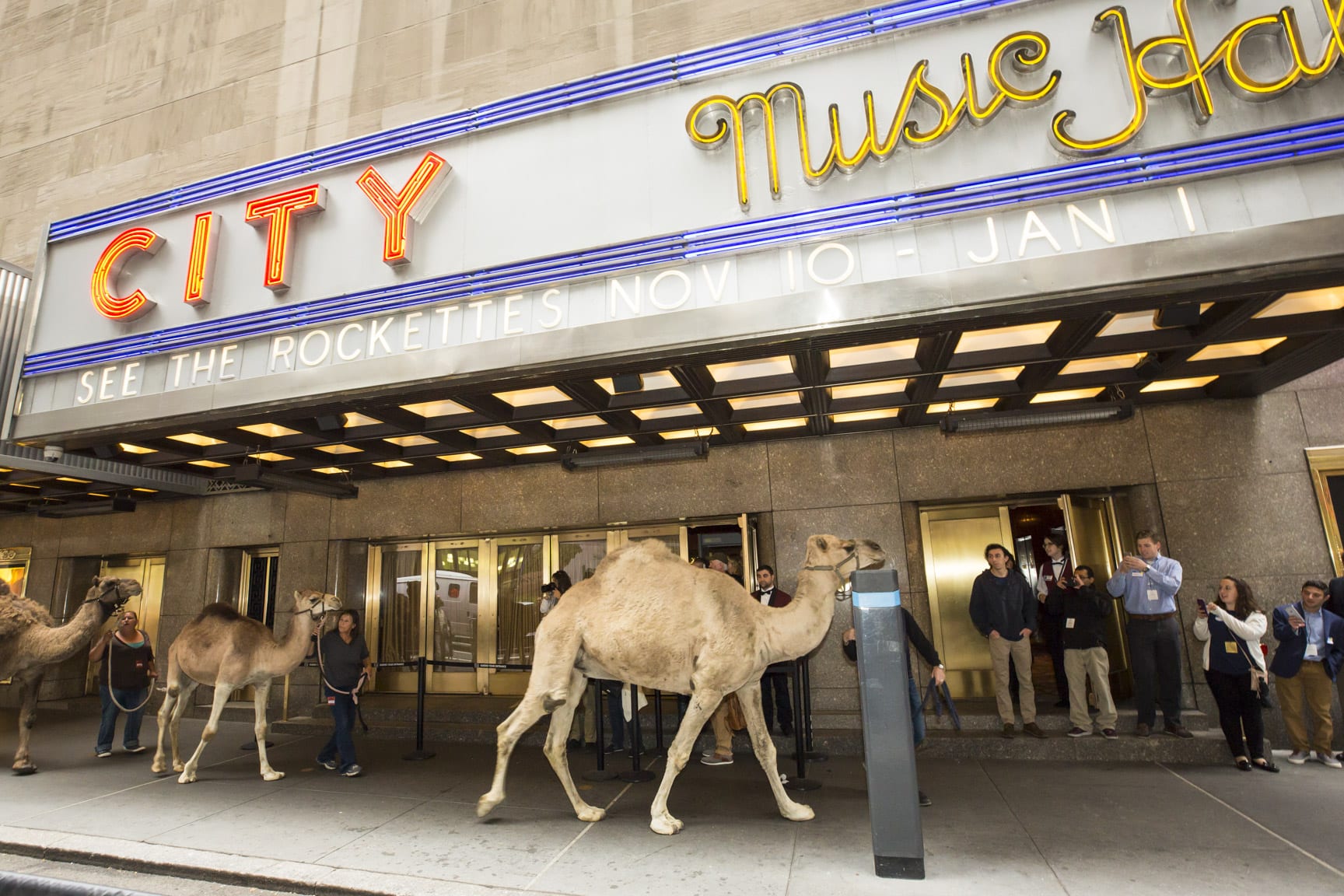 Once the animals made their way under the marquee on 6th avenue, a few of us Rockettes joined them as Cardinal Timothy Dolan, the Archbishop of New York, gave the animals (and our show) a blessing: "Bless with strength and perseverance our beloved Rockettes, so that this historic Christmas special may continue to bring hope and light to our beloved New York City."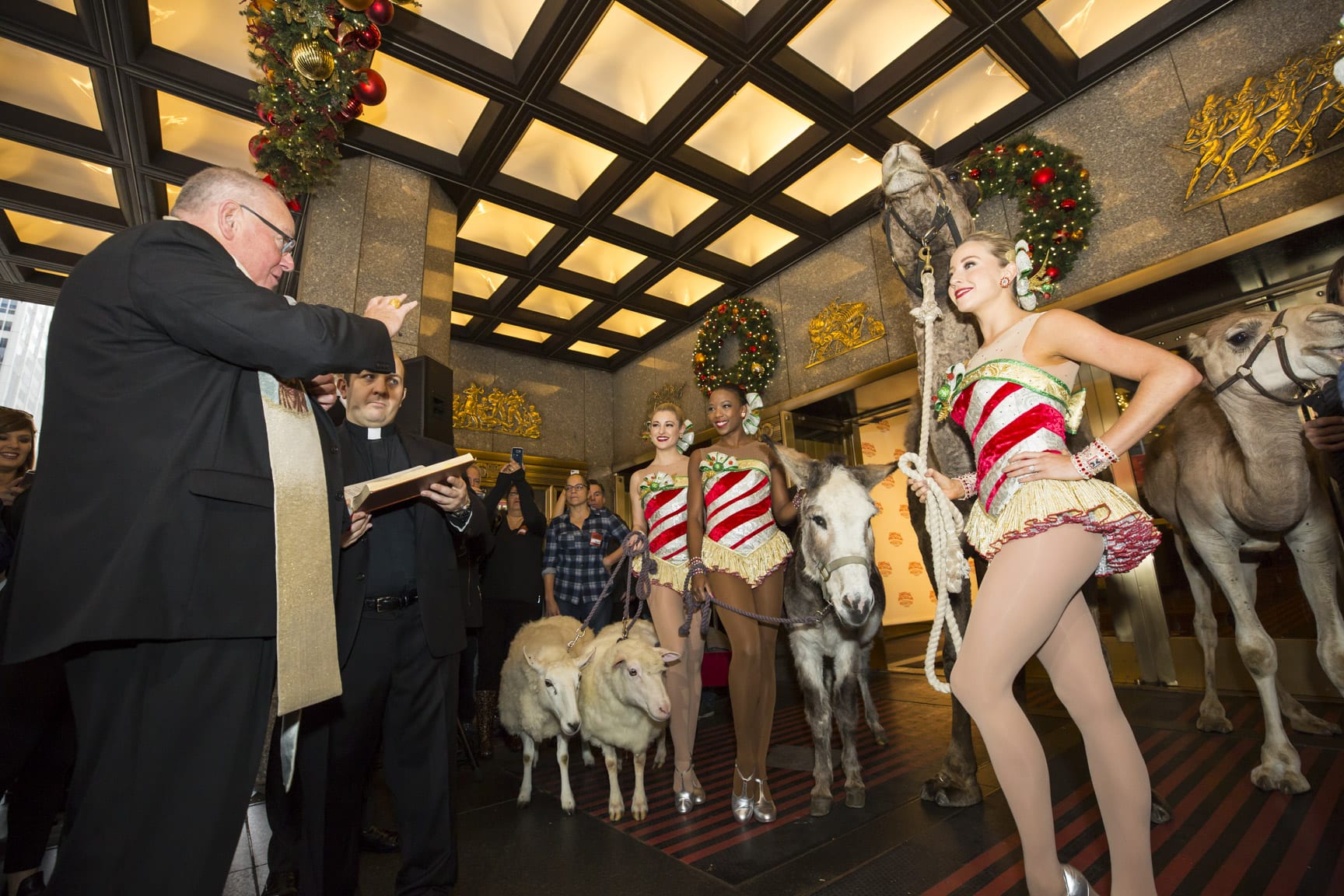 Be sure to catch the animals on stage during the Christmas Spectacular this season!
---
Want more Rockettes? Click here to see us at Radio City Music Hall this holiday season in the Christmas Spectacular!