Rockettes Sam and Katelyn Mentor Kids for Garden of Dreams Talent Show
Each year the Rockettes have the opportunity to participate in the annual Garden of Dreams Talent Show. The event is part of the Garden of Dreams Foundation, a non-profit charity that works with The Madison Square Garden Company and MSG Networks, Inc. to bring joy and happiness to children facing challenges like homelessness, extreme poverty, illness and foster care.
The annual talent show is a chance for the children to perform on the Great Stage at Radio City Music Hall in front of their family, friends and mentors. This year, Rockettes Sam and Katelyn volunteered as mentors for the show.
"We're really lucky as Rockettes to be able to participate in Garden of Dream events throughout the year," says Rockette Sam. "Katelyn and I were able to mentor some of these children for the event—they were amazing!"
As mentors Rockettes Katelyn and Sam participated as guest judges, acted as personal mentors providing tips and feedback to participants, and helped run rehearsals for the talent show.
"We got to coach the kids and give them tips and tricks for performing in front of 6,000 people," says Sam. "We went to the auditions and were blown away by the talent. The contestants had been practicing for months and their performances were on point."
This year's event featured 22 different performances from over 100 children from the tri-state area. There were many stand-out performances including one by a participant named Sparsh, a rapper in the show.
"One of my favorite and most memorable talent show performers was Sparsh," says Rockette Katelyn. "He's so talented and has such an incredible voice and power to him. All the kids were so talented."
Since its inception in 2006, the Garden of Dreams Foundation has helped bring joy and happiness to over 325,000 children and their families.
"It's a time when these children can forget everything that's going on in their lives, whether they're struggling in school or with illness, or whatever it is," says Katelyn. "They got to leave that all on the floor, literally, at Radio City Music Hall, and share their unique voices and dreams."
The foundation works with 28 partner organizations including hospitals, wish foundations and community-based organizations throughout the year to improve the lives of children.
"As Rockettes, we dance 36 women in a line, and every single person gives their all every show. We build each other up and give each other strength," says Katelyn. "The Garden of Dreams Foundation does that too. To be a part of that strength is incredible!"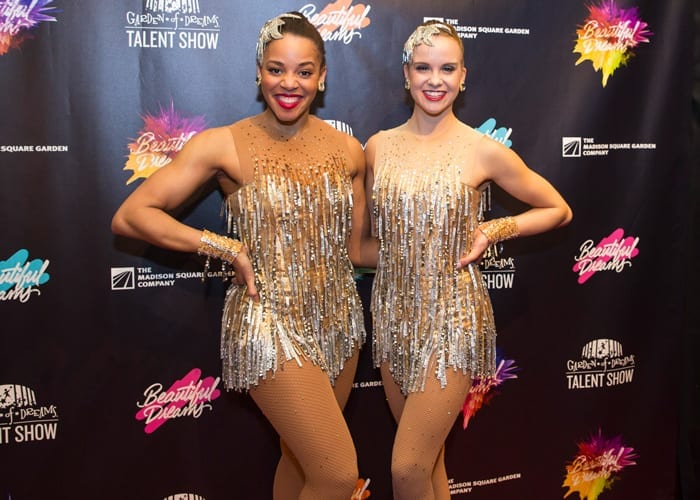 For more information on the Garden of Dreams Foundation and to find out how you can get involved, please visit Gardenofdreamsfoundation.org.