Rockettes' Pick for Dancer of the Week: Zac Efron Rehearsing Dance Moves for New Movie
Who: Zac Efron
His dance: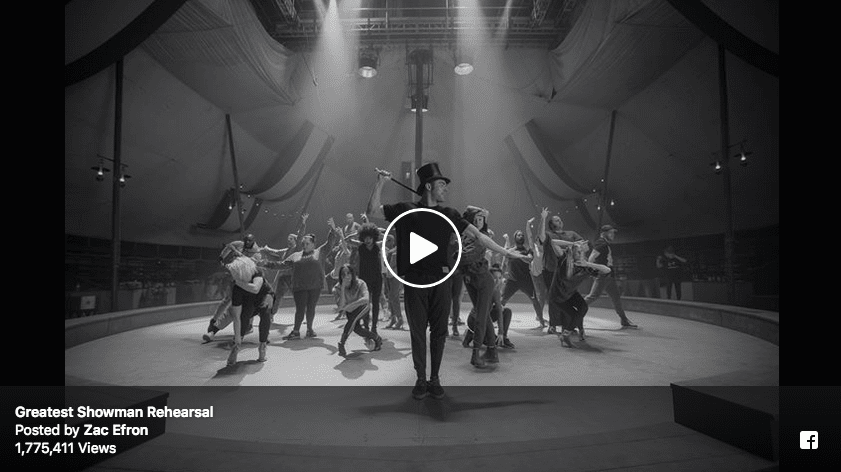 Why we chose him: Gather your friends, your cousins, your neighbors and whoever you first memorized all the songs and dances from High School Musical with. We have news: Zac is back!
In a Facebook video that Zac Efron shared last week, we get a 35-second peek at our favorite singing and dancing HSM jock rehearsing a number for his upcoming film, The Greatest Showman (a movie about the founding member of Barnum & Bailey Circus, P.T. Barnum, played Hugh Jackman). Pairing sneakers, sweatpants and a T-shirt with a cane and a top hat, the actor clearly hasn't lost his knack for belting out impressive vocals and nailing those sharp, staccato moves.
"We danced our hearts out," he wrote on the Facebook post—and it's clear he meant it. If the rest of his performance is as high-energy as this short clip, we're all in for a treat.
Zac has come a long way since his breakthrough musical performance in 2006. Back then, the actor was modest about his moves, saying he was usually the last person in rehearsal to master the choreography. He must have been practicing, because in this clip he looks like a natural!
Fun fact: Can't wait to start choreographing your own routines to the film's soundtrack? The film hits theaters this Christmas, but you can grab it when it comes out ahead of the film on December 8.
---
Want more Rockettes? Click here to see us at Radio City Music Hall this holiday season in the Christmas Spectacular!