Rockettes' Pick for Dancer of the Week: Toddler Busting a Move to 'The New Edition Story'
Who: 3-Year-Old Jaxon Murrell
His dance: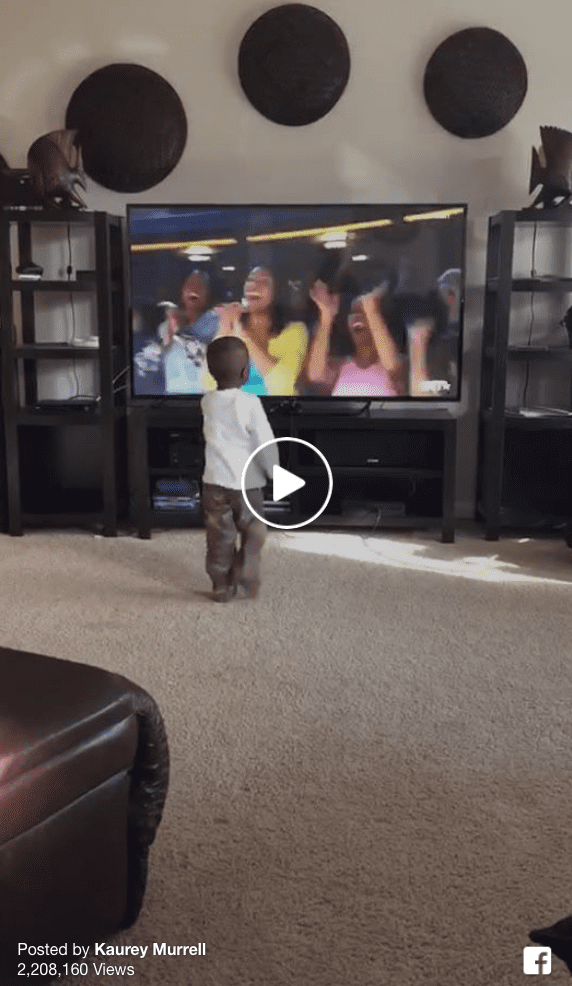 Why we chose him: You need to stop what you're doing and watch this too-cute-to-handle tiny tot, Jaxon, bust a move to a scene from BET's, "The New Edition Story," a new mini-series that tells the story of how the '80s boy band New Edition rose to fame.
Jaxon's mom, Kaurey Murrell, was getting a kick out of her 3-year-old singing and dancing as the group performed The Jackson 5's hit, "The Love You Save," and just had to share him nailing every move. And seriously, how cute is it when he turns to his mom and flashes that adorable grin!?
"Jaxon enjoys any upbeat songs especially if it has a dance routine that goes along with it," Kaurey tells Huffington Post. "That includes his favorite cartoons, 'Bubble Guppies' and 'The Doodlebops'."
Even though little Jaxon didn't know who New Edition was before the mini-series, he's now become a master of their catchy choreography and frequently asks his mama to "watch the boys" on YouTube.
All together now: Awwww!
Fun fact: "The New Edition Story" official Facebook page shared the adorable video and even Ricky Bell, one of the founding members of the group, shared it on Instagram.
Rockette kicks (on a scale of 10 to 10!):