Rockettes' Pick for Dancer of the Week: Irish Dancing Australian Shepherd
Who: 2-year-old Australian Shepherd, Secret, from Bellingham, WA
Her dance: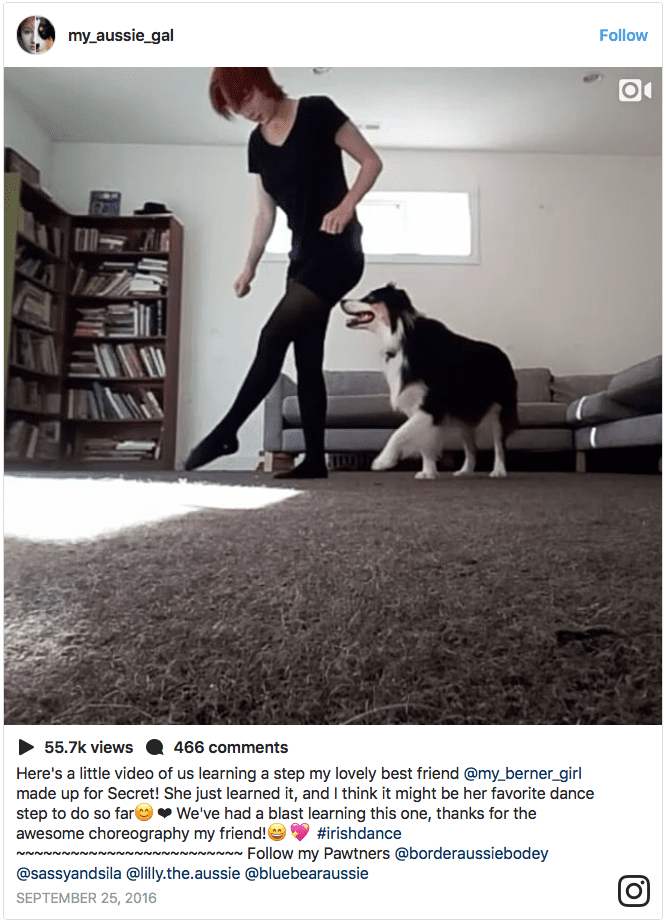 Why we chose her: While other pups are learning to "sit," "stay" and give "paw," this adorable 2-year-old furball has learned to Irish dance thanks to her human companion, Mary.
The cute video was posted on their Instagram (perfect timing for St. Patrick's Day!) and shows little Secret following Mary's choreography to a T as she steps forwards, backwards and hops.
"She just learned it, and I think it might be her favorite dance step to do so far!" All together now: AWW!
Fun fact: Secret has many talents! She's a master at yoga, playing the drums and piano, painting masterpieces, trust falls and even doing household chores like sweeping the floor and doing the laundry.
Rockette kicks (on a scale of 10 to 10!):