Rockettes' Pick for Dancer of the Week: Grandmother Dancing On Her 100th Birthday
Who: Elisabeth Cockrell from California
Her dance: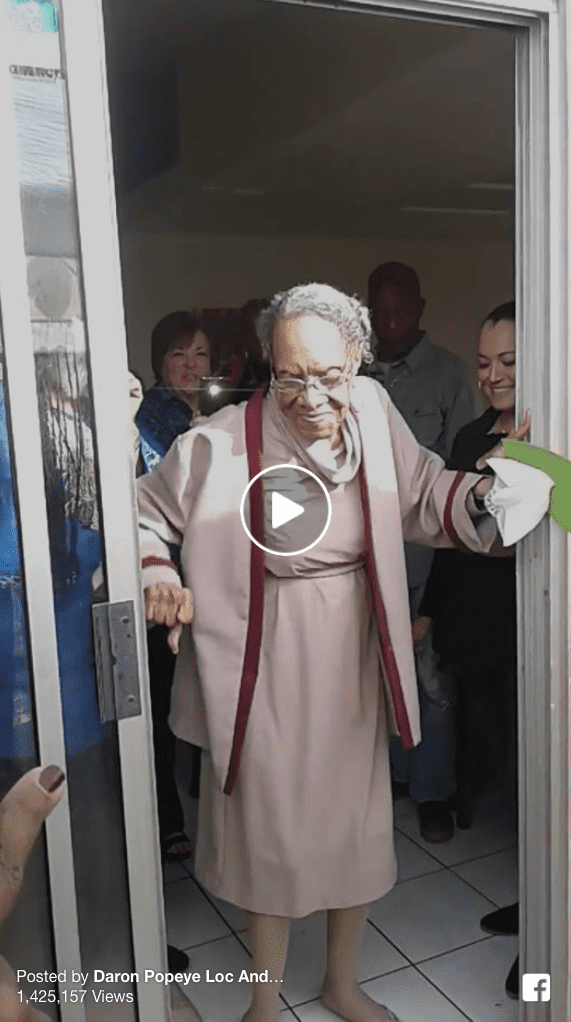 Why we chose her: If this heartwarming video doesn't put a smile on your face, then we're not sure what will!
Meet Elisabeth Cockrell, the star of the video, who while celebrating her 100th birthday bash at her grandson's house in Marina Valley, California, got her groove on when Bruno Mars' "24K Magic" tune came on.
"She got to the door and the music started playing, she just went," Daron Anderson, Elisabeth's grandson, tells TODAY. "She's vivacious. Nobody expected my grandma to do that, I was just so thankful."
Fun fact: Daron posted this video on his Facebook page, and it's been viewed more than a million times!
Rockette kicks (on a scale of 10 to 10!):