Rockettes' Pick for Dancer of the Week: Christina Aguilera's Son Dancing at Her Rehearsal
Who: Christina Aguilera's son, Max
His dance: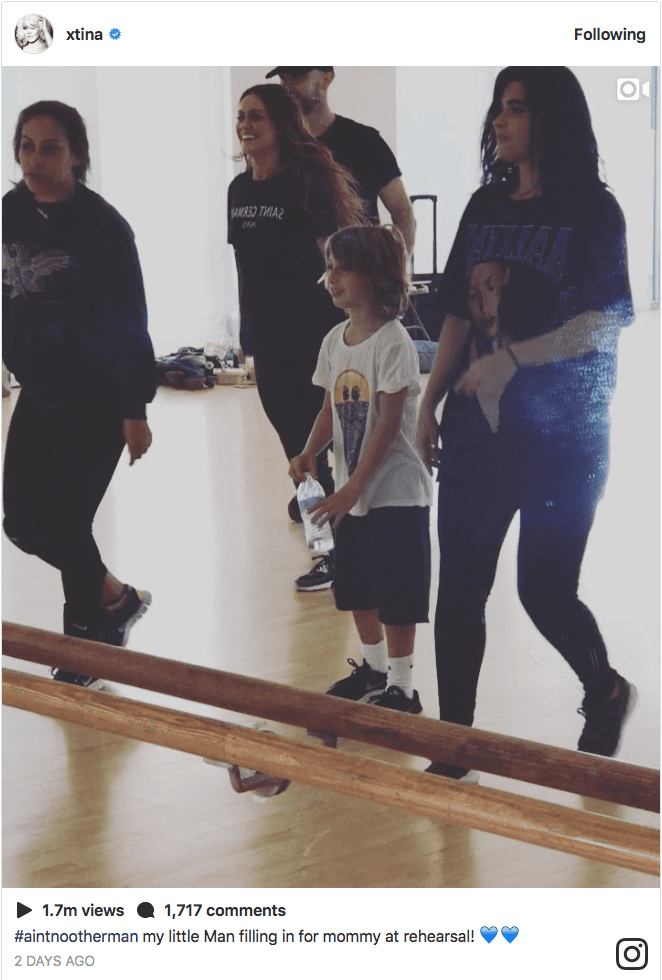 Why we chose him: Ain't no other man for this job! This week, we're obsessed with an Instagram video Christina Aguilera posted of her son, Max, "filling in" for her during rehearsals.
There's no doubt the nine-year-old has been watching his mom perform for years, because he takes to the dance floor like a natural. Surrounded by Aguilera's dancers, Max lip syncs his mom's 2006 hit "Ain't No Other Man" using a water bottle for a microphone, even showing off his own break-dance-inspired moves! And for the grand finale, the little guy leaps and wails into his water bottle—just like mom!
Watch out, Xtina! It looks like someone might be after your job… or at least a spot as one of your backup dancers.
Fun fact: Aguilera is also mom to two-year-old Summer Rain, and we bet she's got just as much talent as her big bro!
Rockette kicks (on a scale of 10 to 10!):