Rockettes' Pick for Dancer of the Week: American Ballet Theatre Students
Who: 85 dancers from the American Ballet Theatre Jacqueline Kennedy Onassis School Pre-Professional Division
Their dance: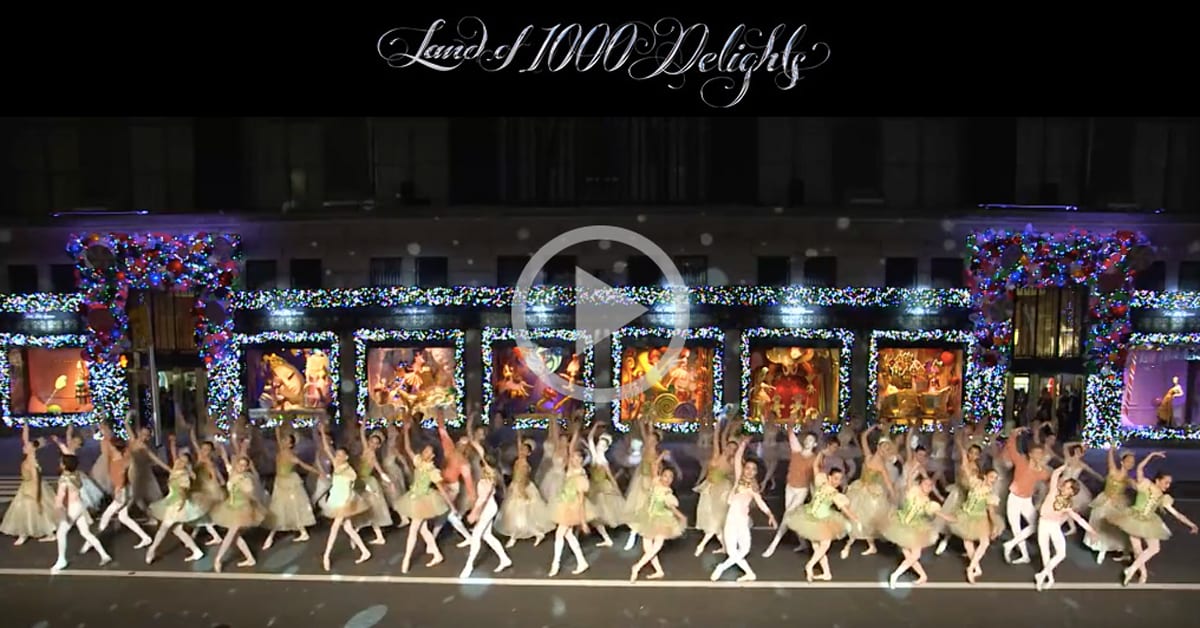 Why we chose them: What's your cue to begin your holiday shopping? For some, it's teases of Black Friday sales. For others, it's whiffs of holiday cookies or the sight of decorations. But for us, it's 85 dancers from the American Ballet Theatre Jacqueline Kennedy Onassis School Pre-Professional Division performing a rendition of The Nutcracker Suite in front of New York City's Saks Fifth Avenue.
Complete with a beautiful score (there's just something special about seeing ballet shoes leaping across the pavement of New York City streets!), a brilliant 10-story-tall theatrical light show on the front façade of the building and a bright fireworks display, the dancers brought that unique New York glamour and holiday magic to the unveiling of Saks' Land of 1,000 Delights-themed animated holiday window displays earlier this week.
Think: gigantic twirling lollipops and whimsical animated characters—not to mention special "Candy Couture" dresses inspired by cotton candy, peppermint sticks and cake frosting (see which designers created their own custom gowns!).
"Land of 1000 Delights is truly a candy-colored wonderland—one of the most fantastical holiday displays that I have ever seen," says Mark Briggs, executive vice president, creative, HBC. "My team and I had so much fun creating this delectable concept, and we cannot wait for customers and visitors alike to enjoy Saks' sweet holiday sensation."
Not only do these dancers manage to get us in the holiday spirit even more than we already are, they remind us to dream big, because you never know exactly where (or to what stage) they'll take you.
Fun fact: In 2014, we Rockettes helped Saks Fifth Avenue New York kick off the season at their amazing holiday window unveiling and were the stars in their holiday magalog!
Rockette kicks (on a scale of 10 to 10!):