Rockettes' Pick for Dancer of the Week: 12-year-old Dancer Samantha Stewart
Who: 12-year-old Samantha Stewart from Elmont, NY
Her Dance:
Why we chose her: On Tuesday, March 27th, the Garden of Dreams Foundation hosted its largest event of the year, the annual Garden of Dreams Talent Show at Radio City Music Hall. For one memorable evening in front of family, friends and celebrities, over 150 children performed on the Great Stage with emotion and passion, forgetting their problems and celebrating their unique talents. One of those kids was 12-year-old Samantha Stewart.
Showcasing a beautiful dance number to Lady Gaga's "A Million Reasons", Samantha performed in honor of her late father, NYPD Detective Dylan Stewart, who was shot and killed in the line of duty in 2005. Samantha chose this song because it reminds her that she still needs to carry on and use his legacy to be the inspiring person she wants to be.
"When I see home videos of me and my dad dancing, it makes me want to dance more for him. I'm dancing in honor of him and it makes me feel like I'm dancing with him when I'm on the stage."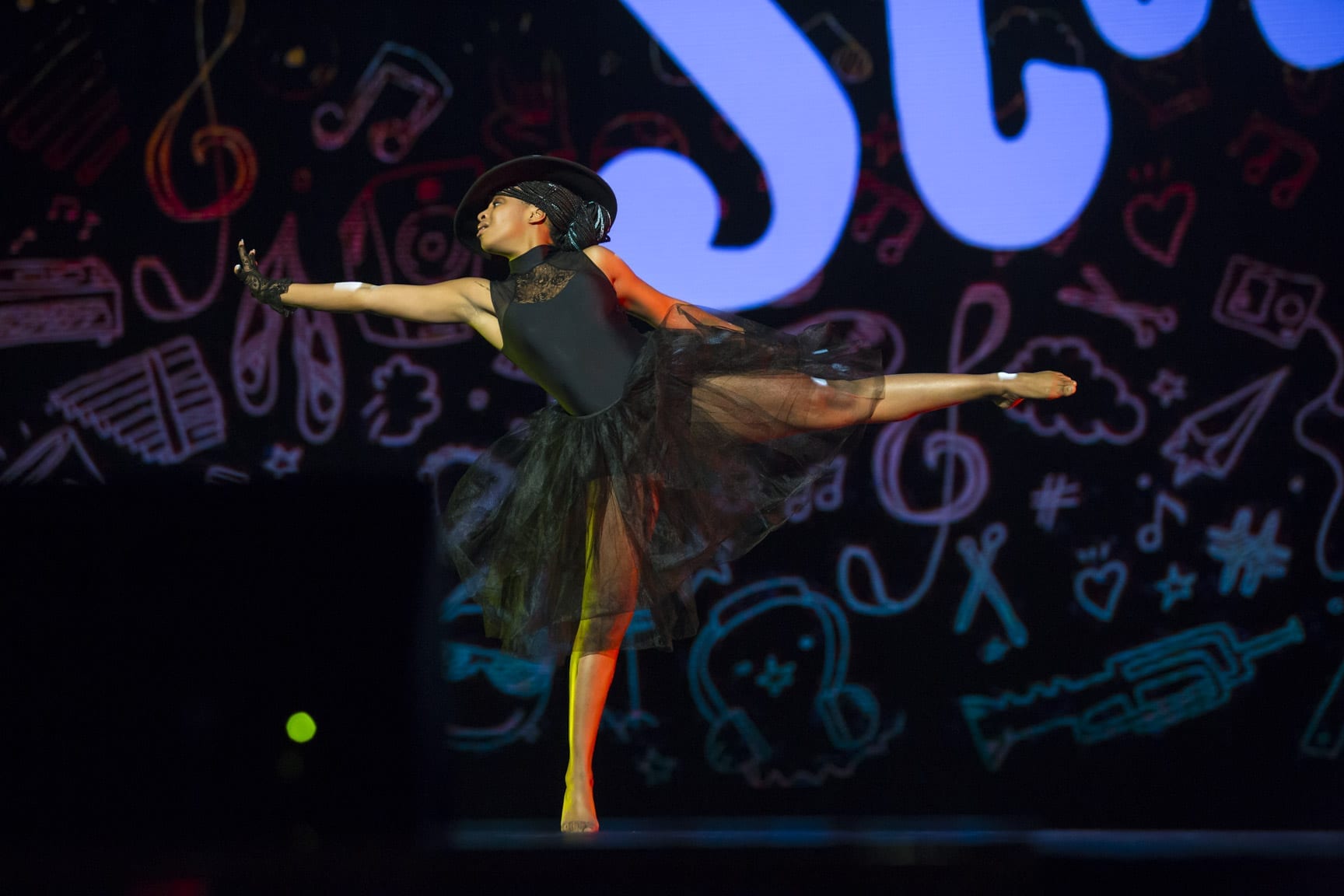 Fun Fact: Alexis, Samantha's older sister, performed in the Garden of Dreams Talent Show in 2013.
Rockette kicks (on a scale of 10 to 10!):