T
he holiday season is finally upon us—which means get-togethers with family, friends and loved ones are beginning to fill up your calendar. If you're starting to put festive looks together and in need of some inspiration, look no further.
We've picked out some festive finds from Talbots that are inspired from some of our favorite costumes we Rockettes wear. These looks will have you perfectly dressed for every merry-making gathering—from shopping for presents and office soirées to holiday parties and New Year's brunch:
WEAR THIS WHILE SHOPPING FOR PRESENTS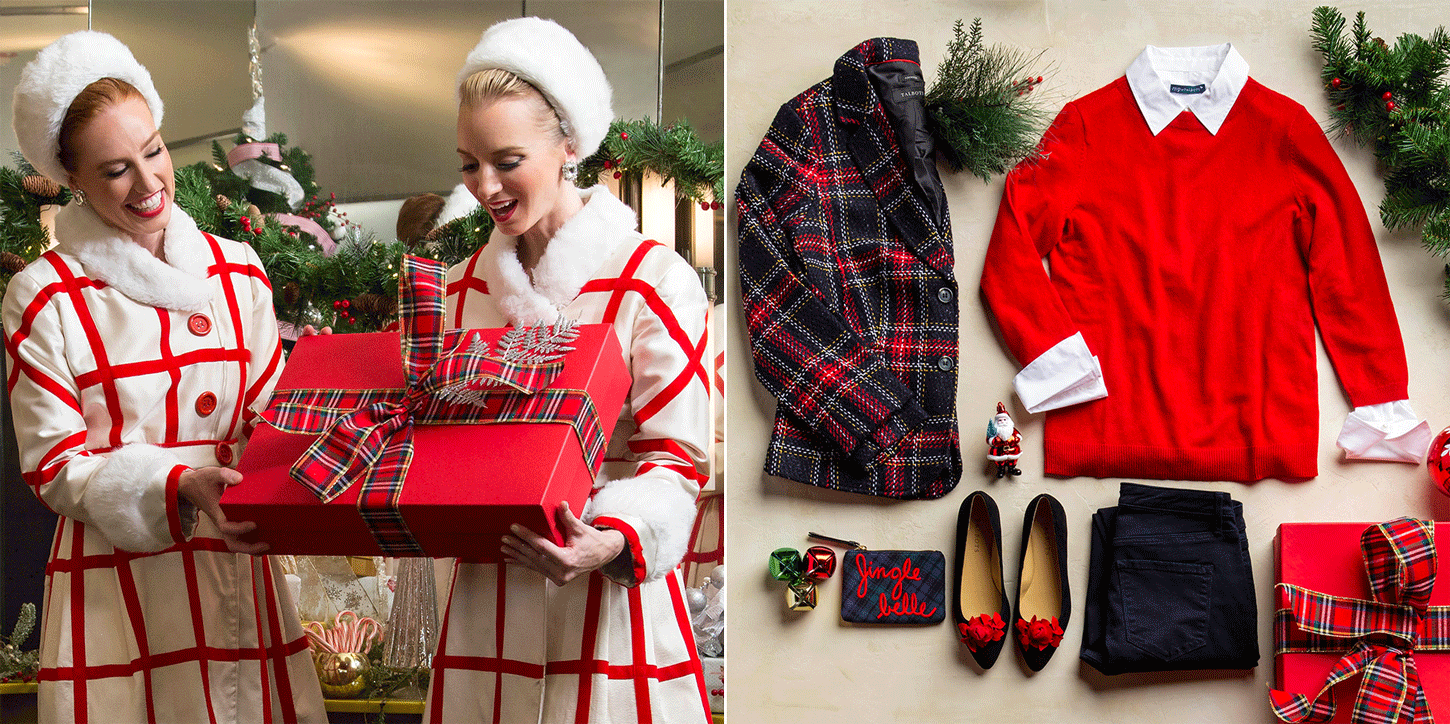 There's something simply incandescent when we board a red double-decker bus for a whirlwind holiday tour around Manhattan during the Christmas Spectacular. Bundled in dashing plaid winter coats (the plaid on the coat is made by hand—the red fabric is cut into strips and sewn into a plaid pattern!), this costume, designed by Martin Pakledinaz, does nothing but dazzle and delight.
Shop the Talbots Look
---
WEAR THIS TO YOUR OFFICE SOIRÉE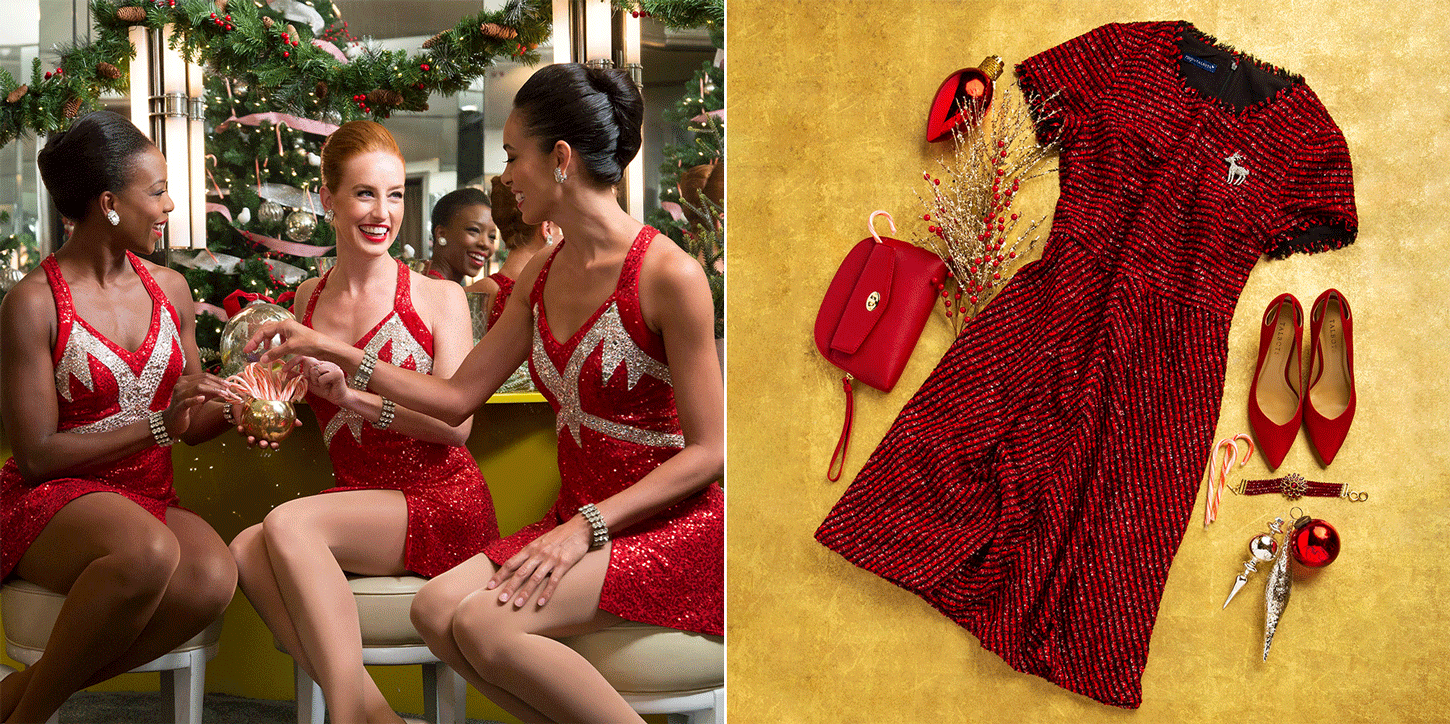 During the "New York at Christmas" number, we Rockettes enjoy a Merry Christmas in Times Square underneath the pulsing bright lights of Broadway. As we exit our double-decker bus, we reveal these sparkly, festive colors of Christmas dresses.
Shop the Talbots Look
---
WEAR THIS TO YOUR HOLIDAY GATHERING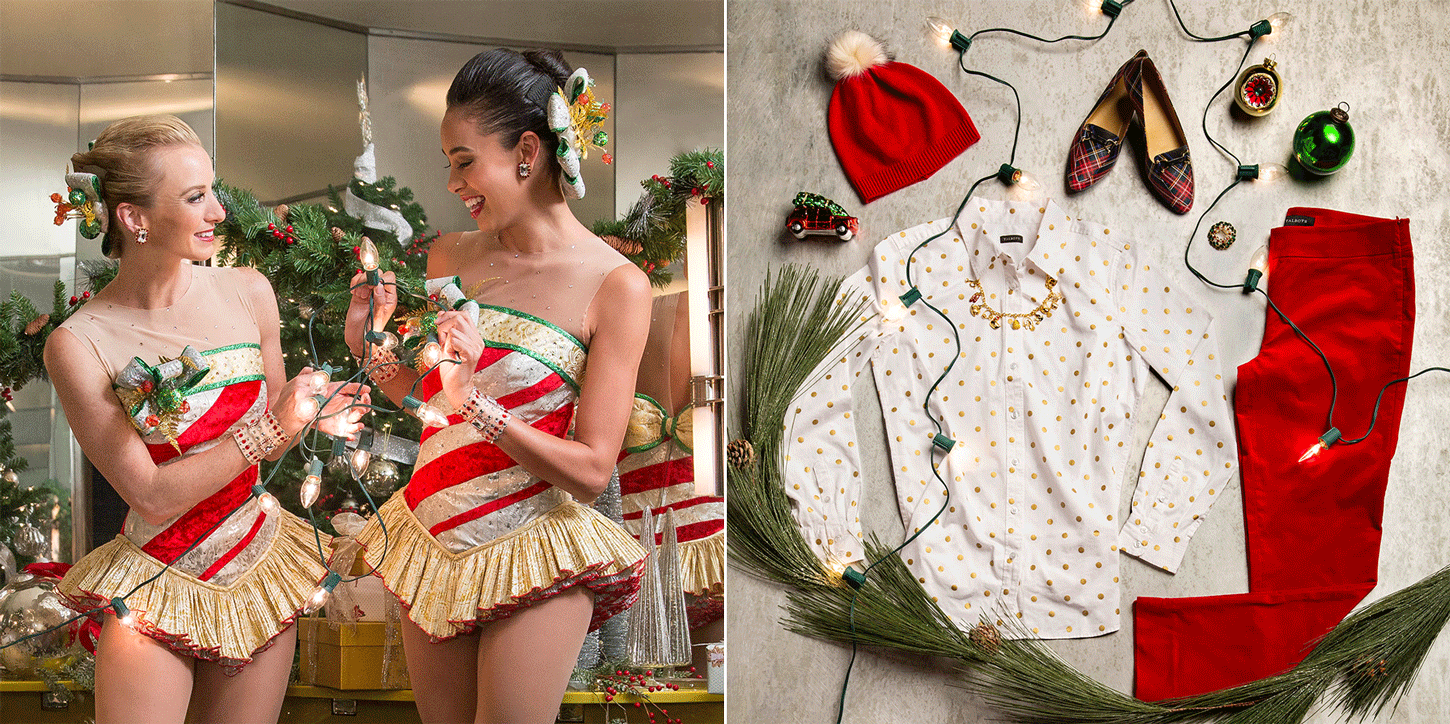 It's only fitting for Santa Claus to bring up the curtain as we take the Great Stage for the Christmas Spectacular and tap our way into the hearts of our audience with a seven-minute rhythmic, rousing version of the beloved holiday carol, "The 12 Days of Christmas." But it's our candy cane-inspired costumes, designed by Frank Krenz, that really shine.
Shop the Talbots Look
---
WEAR THIS TO YOUR NEW YEAR'S BRUNCH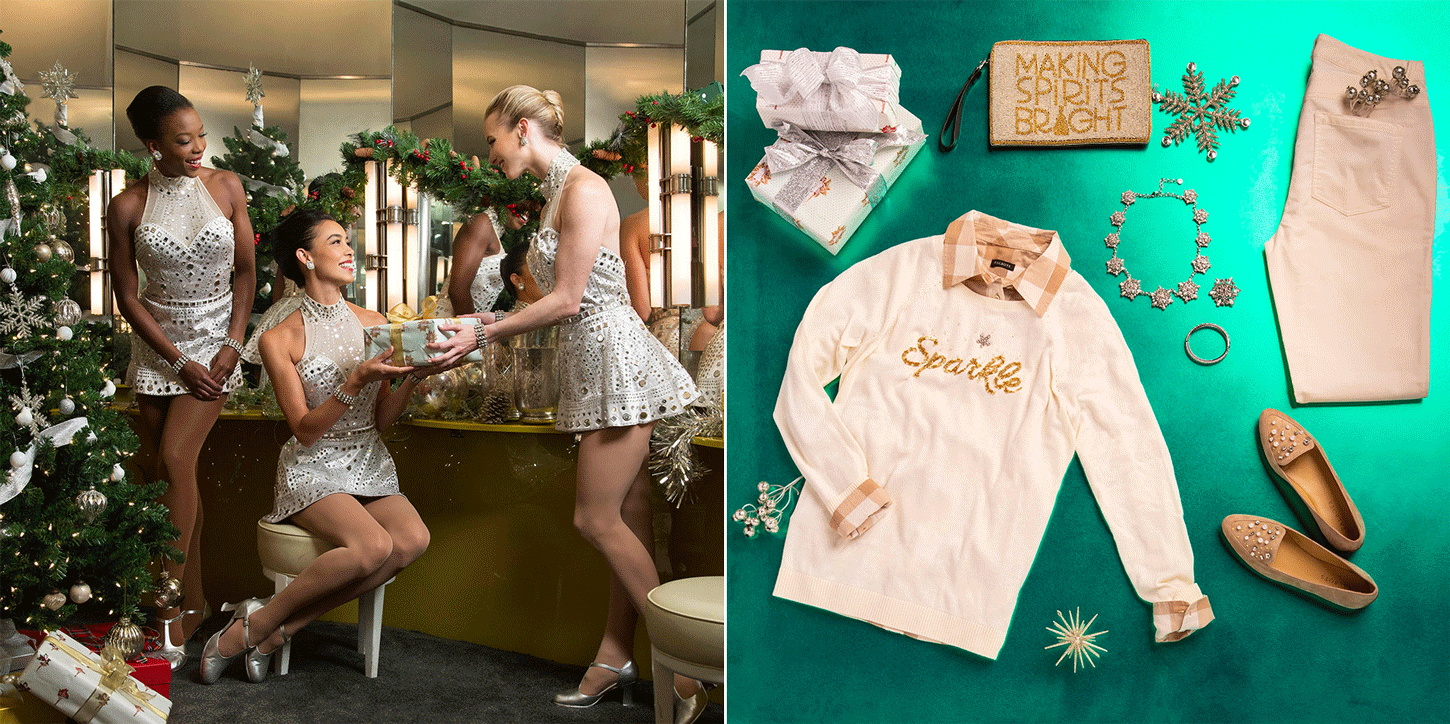 Designed by Gregg Barnes, our "Mirror" costumes were introduced in 2003. While they're not a current costume in the Christmas Spectacular, we're known to wear these silver, halter-neck dresses at press appearances and events as they look super sparkly on TV and in pictures (makes sense since they're adorned with flat-rim glass mirrored circles!).
Shop the Talbots Look