Rockettes Head to Wright-Patterson Air Force Base in Dayton, Ohio with the USO
In case you haven't heard, we're re-energizing a more than 70-year association with the United Service Organizations (USO), and have been making appearances and performing across the country to honor the courage and dedication of the service men and women and their families who have devoted their lives to serving their country. This August, we flew out to Dayton, Ohio for a short yet jam-packed trip filled with amazing events.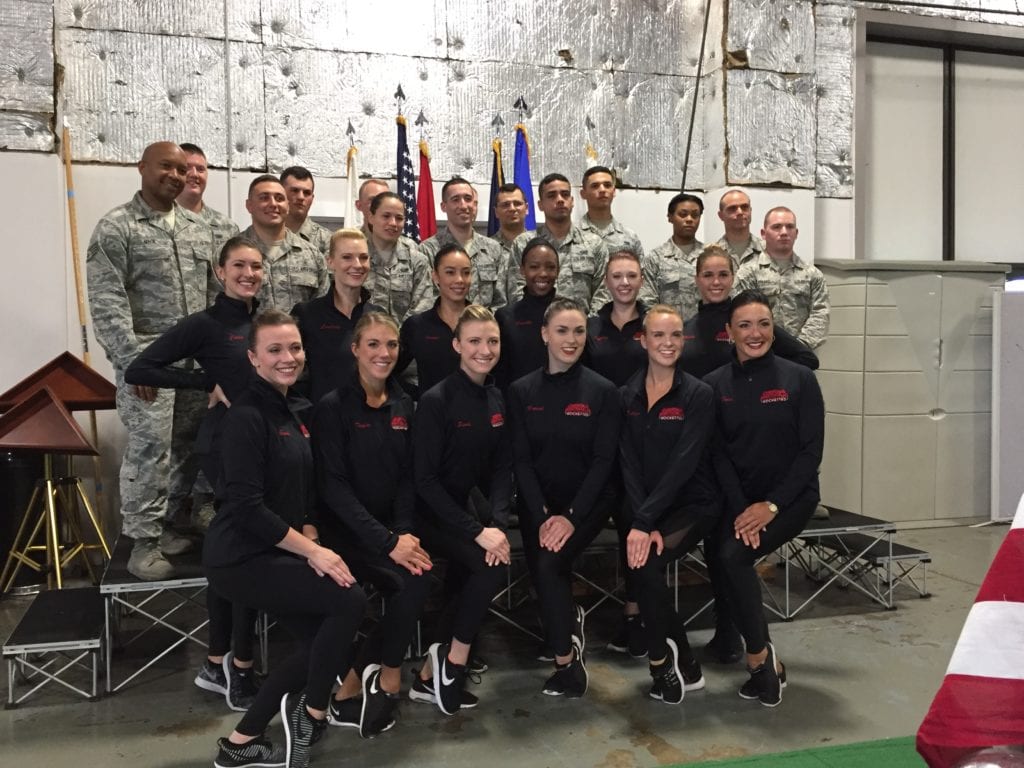 First, we got a private tour around the Wright-Patterson Air Force Base. The tour started with a stop to meet the Honor Guard. They showed us what they do in spectacular detail and we got the chance to chat and ask questions. We even met a Second Lieutenant with the last name Rockett (who happened to be using the same gloves that we wear in our "Rag Dolls" routine!).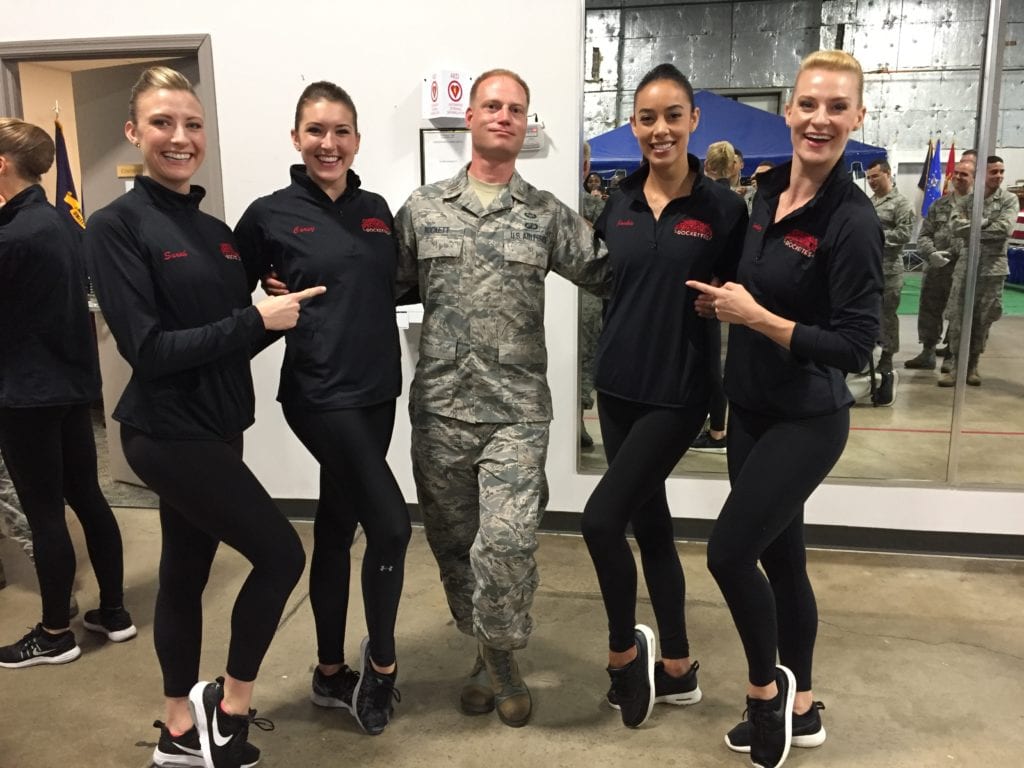 Next, we went to the base's hangar to check out a C17 plane. It was enormous! It was incredible to hear stories and ask questions of the service men and women showing us around. And of course, we had to take a photo in the cockpit!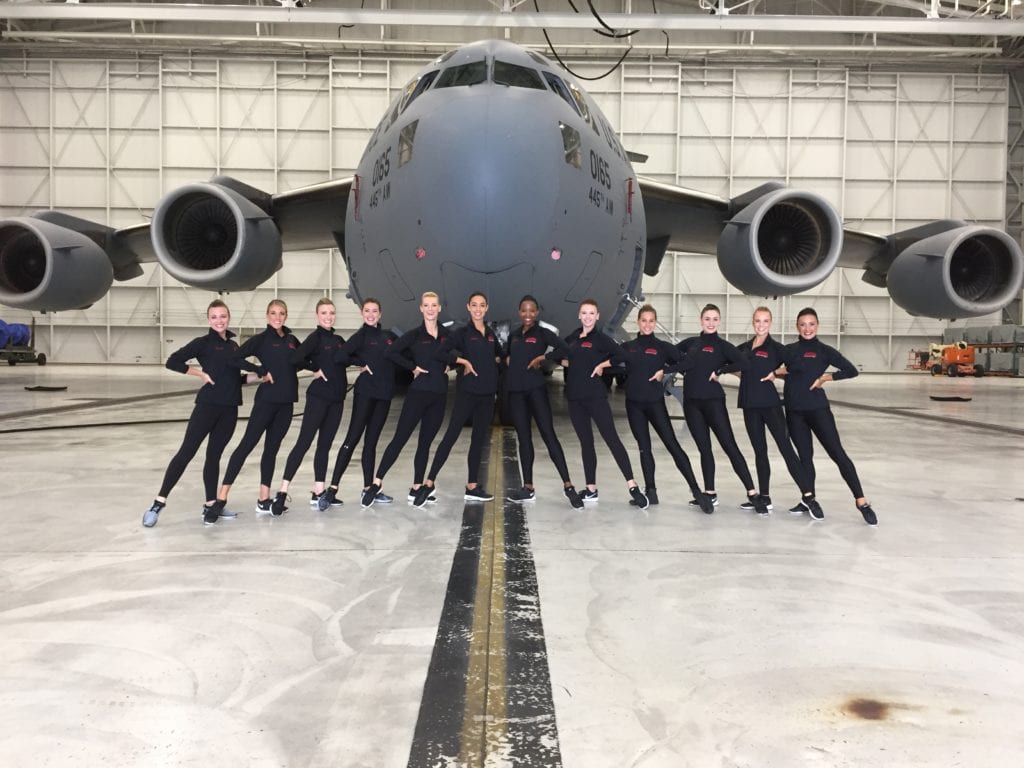 Lastly, we headed to the K9 unit to meet some of the dogs who risk their lives in the line of duty. We even got to watch them do some demonstrations prior to heading the USO base for the next round of activities.
Later that day, we were honored to participate in the USO's Mess Hall Madness Cook Off event, where military chefs showed off their culinary skills for a panel of judges—including Rockette Katelyn and Celebrity Chef Robert Irvine! The dishes were delicious and all got a thumbs up from the panel.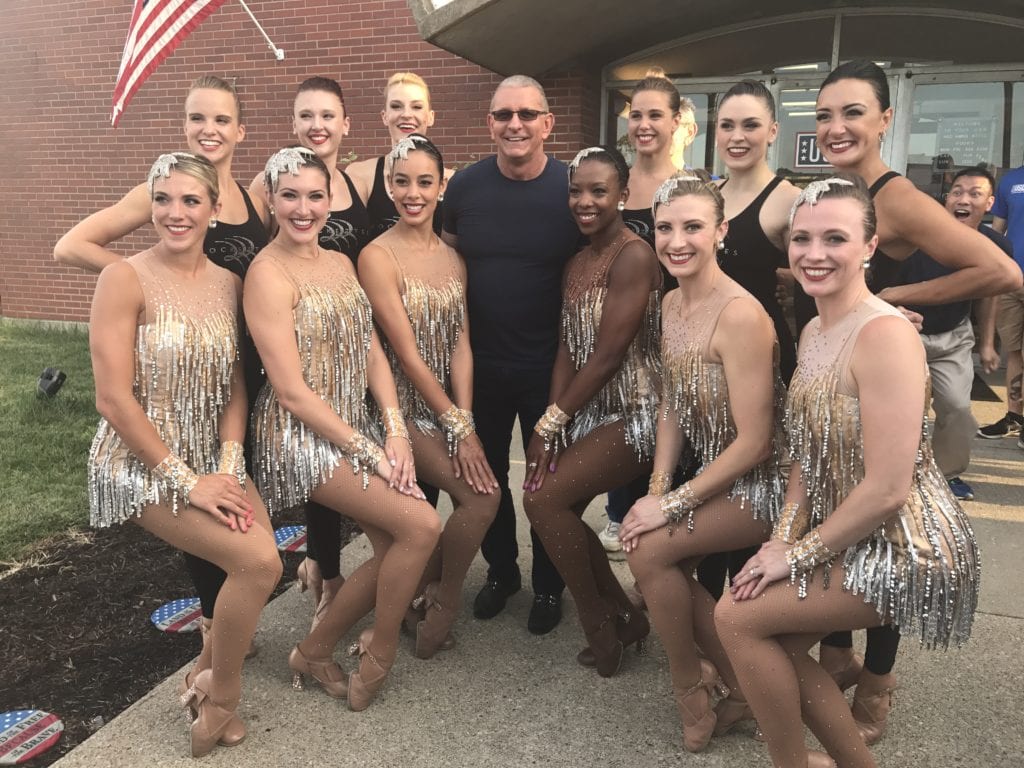 After the cook off ended, everyone was invited to the theater on base for a show, where we had the chance to perform for an incredible audience of military members and their families (you can watch the whole performance on our Facebook).
The next day, Rockettes Danelle and Lindsay headed back to the base for a special Rockettes Experience dance class for military families. The young dancers were so excited to participate and we were so happy to be able to teach them some Rockettes choreography and techniques.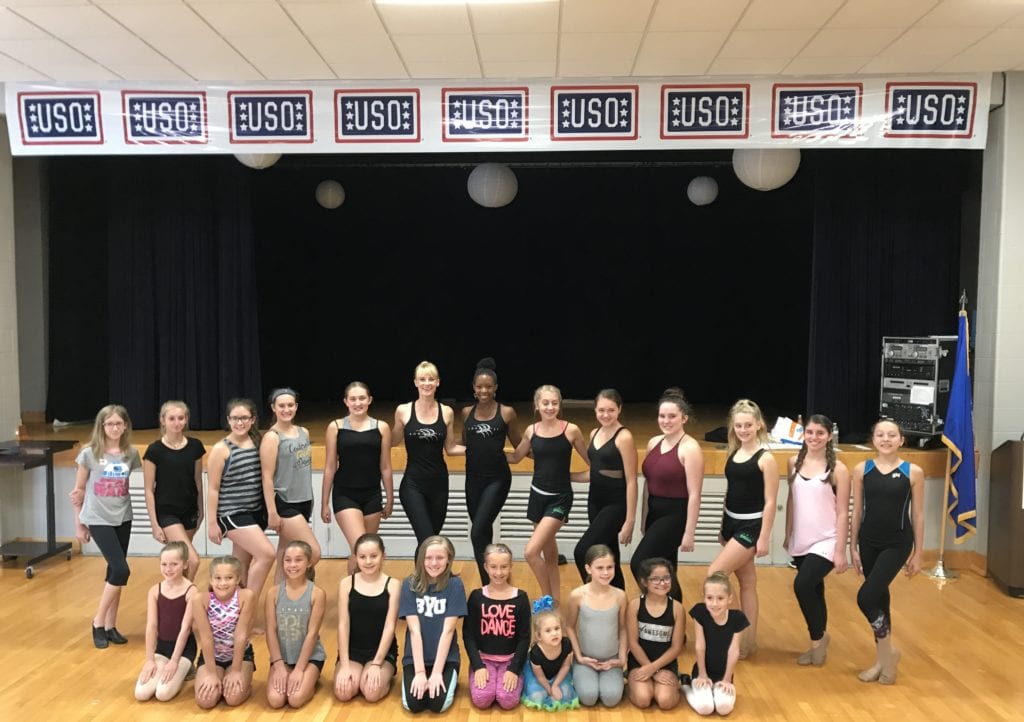 Needless to say, the entire trip was amazing. We met such incredible people and we were so humbled to be a part of the festivities!
---
Want more Rockettes? Click here to see us at Radio City Music Hall this holiday season in the Christmas Spectacular!