Rockette Stage to Street Style: 'Parade of the Wooden Soldiers'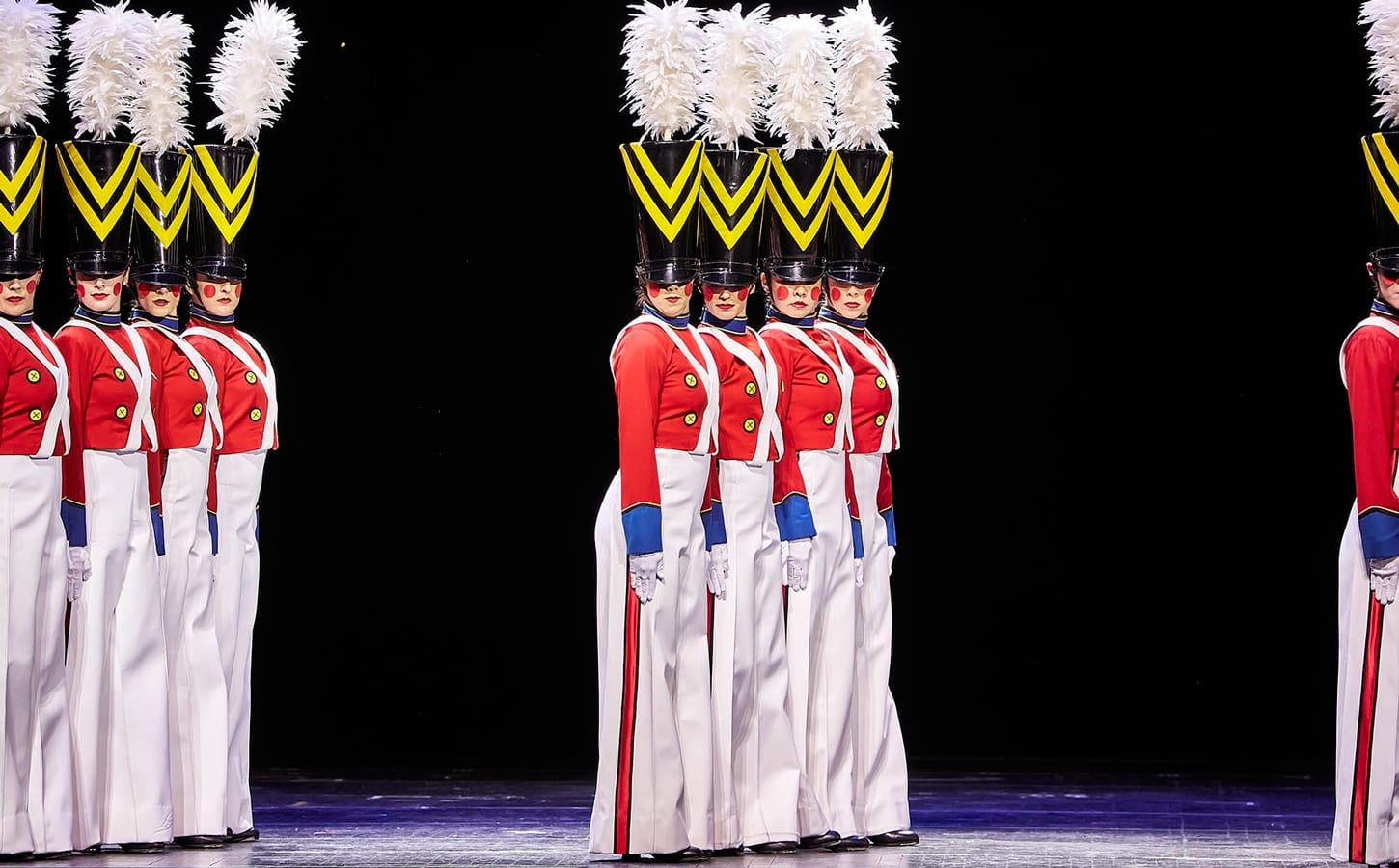 W
e've been performing the "Parade of the Wooden Soldiers" number in the Christmas Spectacular since the show's inception in 1933. From the stunning display of precision and clever choreography to the iconic costumes designed by Vincente Minnelli, this number has been a fan favorite in the production for over 80 years!
Modeled after a porcelain doll, the overall costume design—which takes about 12 hours to make—has remained nearly unchanged and is specifically crafted and sized for the individual Rockette. Here are a few of our favorite looks inspired by "Parade of the Wooden Soldiers" that transition seamlessly from the Rockette stage to the street:
Structured Blazer
Our cropped, structured blazers are not only flattering but have statement stitching and button details that add that extra Rockette glam to the costume. Lucky for you, these types of blazers and jackets are a trending look this season!
Wide-Leg Trouser
Our wide-leg trousers used to be starched back in the day, but are now constructed much like a 4-sided box and have a thin lining of foam so they can stand independently. This type of pant is a power piece that every stylish female should have in her closet. To make a fashion-forward statement, pair with sneakers and a T-shirt for a casual vibe or heels and a blazer for that 9 to 5 gig.
Patent Leather Mary Jane
If only we could wear our mary jane tap shoes out and about around town! Chic and versatile, a mary jane gives your dressy or casual look a fun twist. For a more modern approach to the trend, look for a pair with a little more edge—like a feminine detail or detailed with lush fabrics.