Rockette Stage to Street Style: 'New York at Christmas'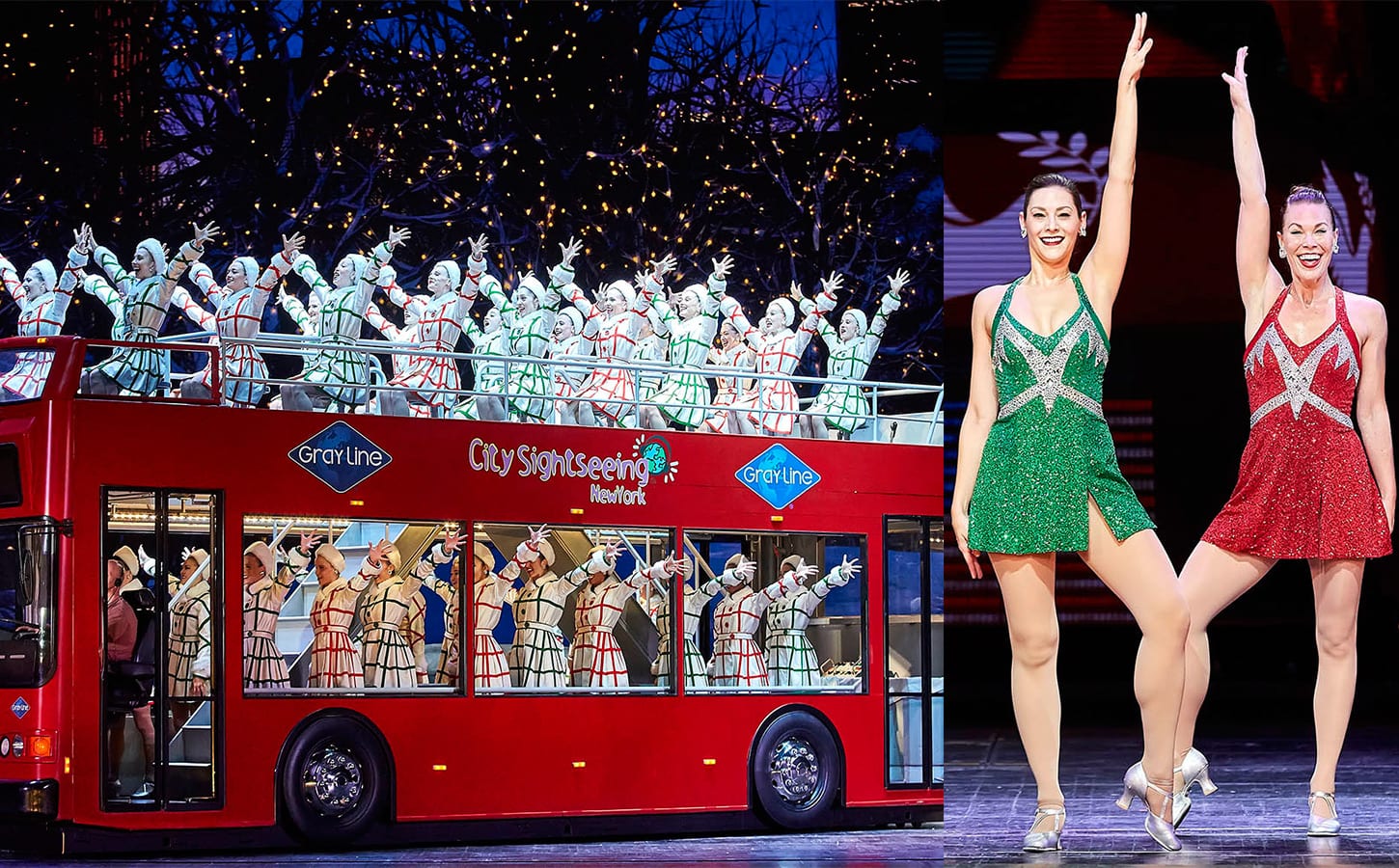 T
here's something simply incandescent when we board a red double-decker bus for a whirlwind holiday tour around Manhattan during the Christmas Spectacular. From sailing down 5th Avenue taking in all the beautiful, must-see sights to coming together in Times Square under a rainbow of pulsing neon lights, there's more to the number "New York at Christmas" than meets the eye.
Designed by Martin Pakledinaz, the costumes we wear in this number are truly a sight to see! Here are a few of our favorite looks inspired by "New York at Christmas" that transition seamlessly from the Rockette stage to the street:
Plaid Winter Coat
Our plaid winter coats in "New York at Christmas" (the plaid on the coat is made by hand—the red and green fabric is cut into strips and sewn into a plaid pattern!) are as festive as they are flattering. The wide stripes, bright colors and cinched waist create a perfect winter look.
Sequin Dress
Go ahead and embrace the glitz and sparkle of the season! Our red and green sparkly dresses are the perfect sequin-embellished pieces to wear to a holiday or New Year's Eve party. Lucky for you, sequins are 'in' this season so there are a slew of gems on the market—from minis to shift dresses. (Fun Fact: At the beginning of the season, we're put into our lineup and assigned a color, which means we could be red one year and green the next!)
Faux Fur Headband or Earwarmer
Fashionable headwear complete our "New York at Christmas" winter ensemble when we're cruising around New York City on the double-decker bus. Warm your ears when the mercury plummets with a cozy headband that puts a chic finishing touch on winter-weather layers.

Silver Pumps
In "New York at Christmas" we wear LaDuca silver character shoes! While these gems are specifically made for amateur and professional dancers, you can find eye-catching silver steppers in just about every shoe store as they're a mainstay of the holiday season.