Rockette Lindsay: 'It Started With a Kiss On the Brooklyn Bridge'
By Rockette Lindsay H.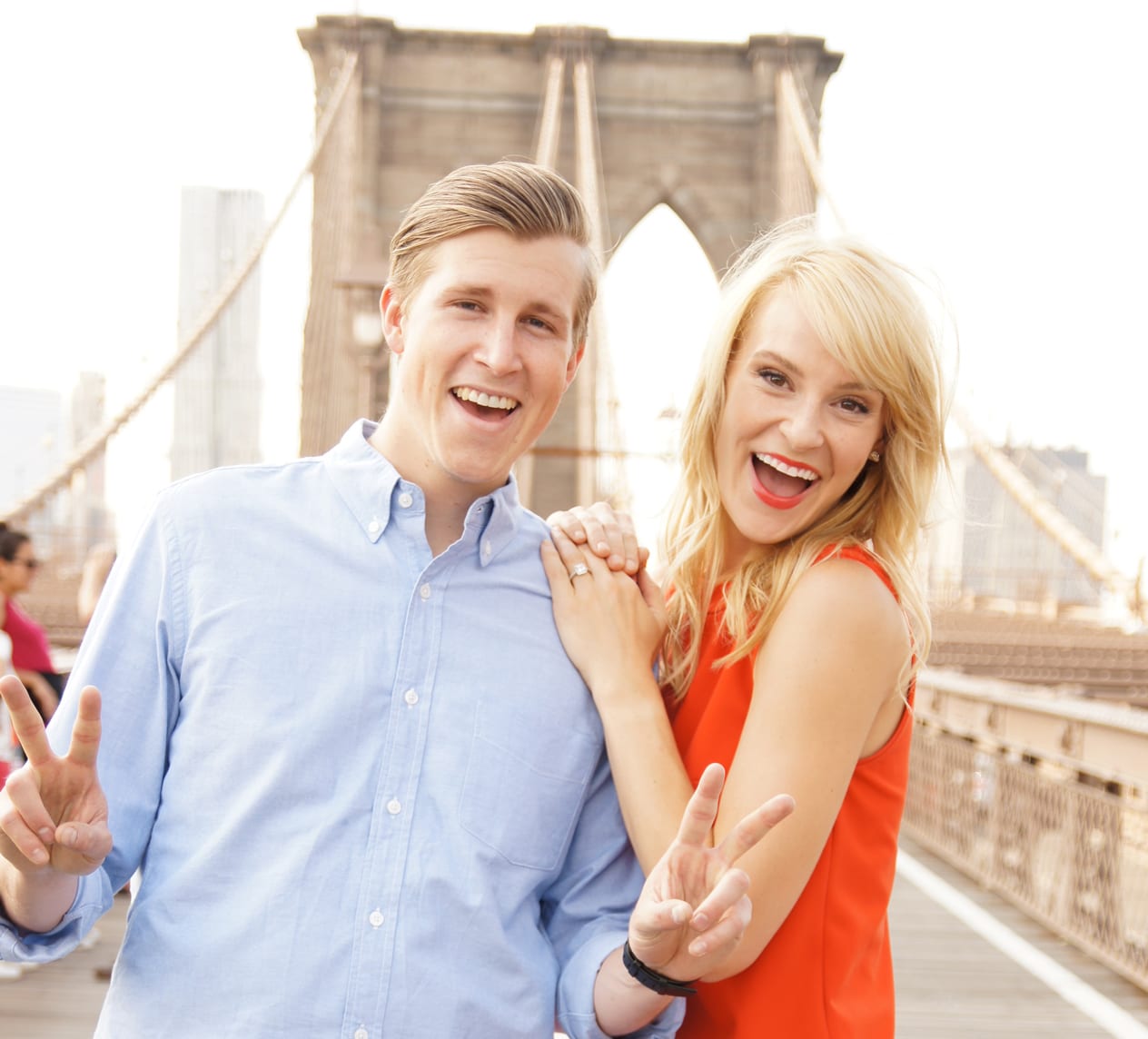 Rockette Lindsay and her husband James posing on the Brooklyn Bridge where they got engaged
I
t all started with a kiss at sunrise on New York City's iconic Brooklyn Bridge.
It was November 2013, and my now husband, James, and I were 3,000 miles apart. I was opening my 9th season of the Christmas Spectacular, and my soon to be fiancé was far away in Berkeley, CA at graduate school.
We had planned for him to visit for opening night. However, he had to cancel his trip after he tore a knee ligament, so I didn't expect to see him anytime soon. One day he called to say that Nancy, a family friend, was coming to New York that weekend, and she would love to meet up after one of the shows. So I picked a pizza place near Radio City Music Hall and decided to dress a little fancier since I had plans that evening.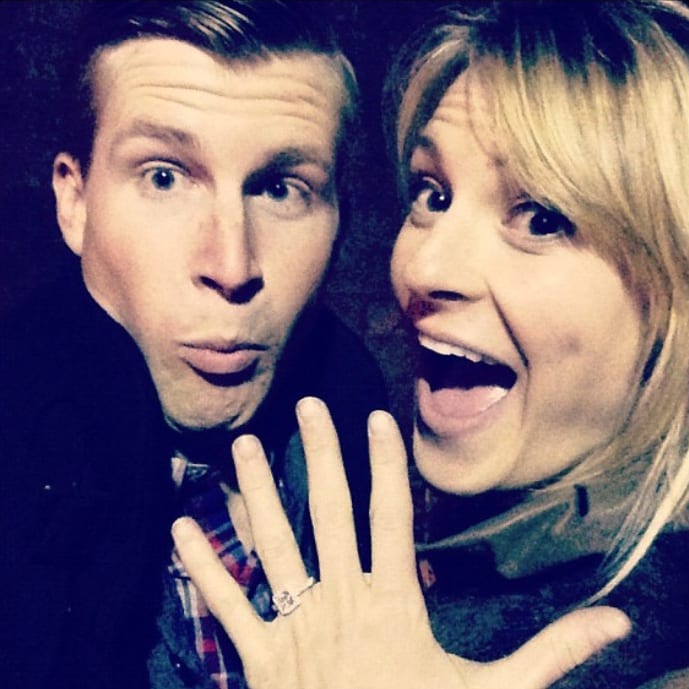 As I walked up to the restaurant, I see James standing outside in front of a car … and I was shocked! No Nancy—it was all a ploy! We hopped in the car, and a driver swooped us out of Midtown. I was bustling with questions! I asked if we were going to the airport, so he could kidnap me back to Berkeley; I even asked if Nancy was still at the restaurant! I also wanted to know how he flew all the way to the Big Apple with a bum knee! He was calm the entire time, taking time to answer all my questions, but not revealing too much.
All of a sudden, we arrived at the base of the Brooklyn Bridge. He told the driver to wait, and we started walking up the bridge. While we walked, he started to talk about our journey as a couple. I knew in that moment what was about to happen. I was nervous, but overcome with joy.
It was a peaceful night on the bridge—not a ton of others around. The weather was quiet and clear. He dropped, er hobbled, to his knee. (I didn't want him to go on his knee, but he did it anyway!) Looking back, I'm not even sure what was said because I was in the moment, but it was perfect! He put the ring on my finger, careful not drop in between the cracks of the bridge. It was gorgeous!
The rest of the night was a dream. I was so thankful we had an opportunity to start our life together in a fun way, especially in such a special place where we shared our first kiss!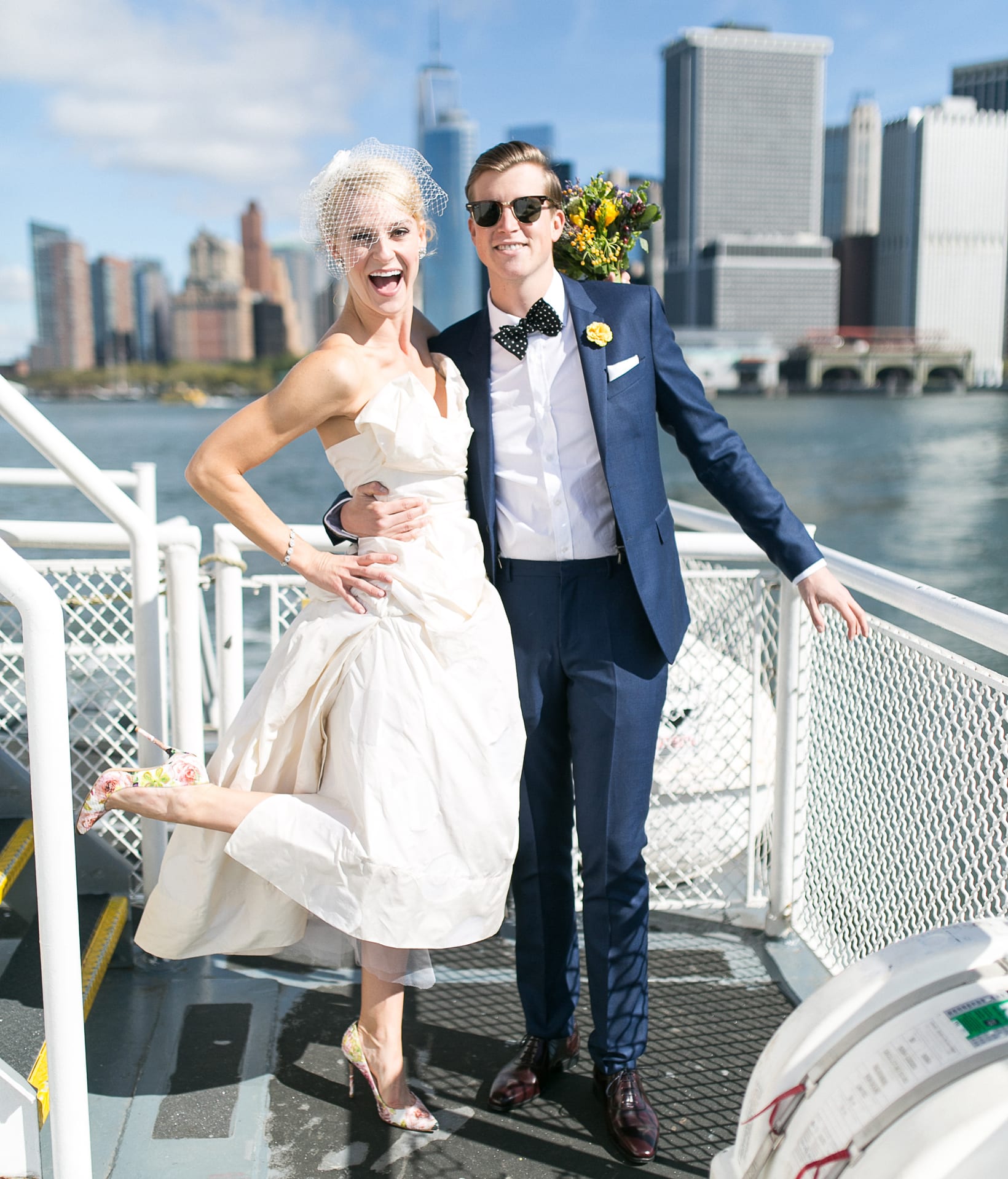 On Sept. 14, 2014, James and Rockette Lindsay tied the knot here in New York City on Governor's Island