Rockette Favorites: Classic NYC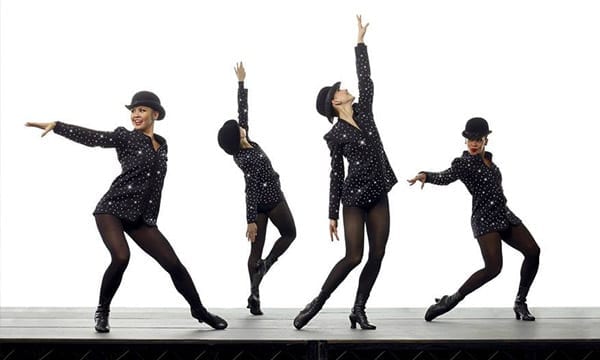 "Classic New York" means something different to everyone. For some, it's grabbing a slice of pizza at a favorite neighborhood joint. For others, it's getting glammed up for jazz and martinis at The Carlyle.
Even Rockettes (who are as "classic New York" as it gets!) have their favorite activities that feel oh-so-Big Apple. Follow their lead and pave your own path to find your favorite "classic" New York thing to do!
It's about the shows. When Rockette Nicole Schuman isn't performing in the New York Spring Spectacular, which celebrates all things NYC, she likes to take a seat in the audience. "My favorite classic NYC thing to do is treat myself to a Broadway show! Where else in the world do you have so much talent and entertainment at your fingertips?" Anyone? Anyone?
It's about the scenery. For Rockette Katie Fergus-Jean, it's about the small things: the natural scenery, the architecture and the little local treats. "I love taking casual strolls on the Upper West Side. I admire the beautiful architecture, and make a stop at Levain Bakery for my favorite cookie. I'll enjoy my cookie on a park bench near Central Park and walk the rest of the way along the park." Charmingly New York.
It's about the sports legacies. The Rockettes are athletes in their own right, and when they're not practicing or performing, Rockette Nikki Hester likes to watch other New York sports stars do their thing. "My favorite classic New York thing to do is watch the Knicks play at Madison Square Garden every season with my father." After all, the best place to cheer for NYC is… NYC!
It's about the food. Nothing captures the feel of a city quite like its food. Rockette Christina Hedrick's favorite classic New York activity is to grab "brunch at Sarabeth's, then stroll to Sheep Meadow in Central Park."
And she's not alone. Rockette Lauren Gibbs has her favorite classic NY spot: "My parents would always take me to The Boathouse in Central Park for lunch when I was growing up. It's beautiful all year long, but it's so wonderful watching the trees bloom in the spring. It's still a family tradition we have now," she says. When it comes to classic New York, a grilled New York strip in Central Park can't be beat.
Erin Sandberg