Rockette Alissa's Family Camping Tradition On The Frio River in Texas
As a family of five, my parents found it very important to take a vacation together every summer. We didn't go to the beach, or travel the world, or even go skiing… we went camping! We camped at various campgrounds around Texas, or at a lake with our pop-up trailer—but the one camping spot that became our tradition every summer was on the Frio River at Garner State Park. It was, and always will be, my most favorite place in the world!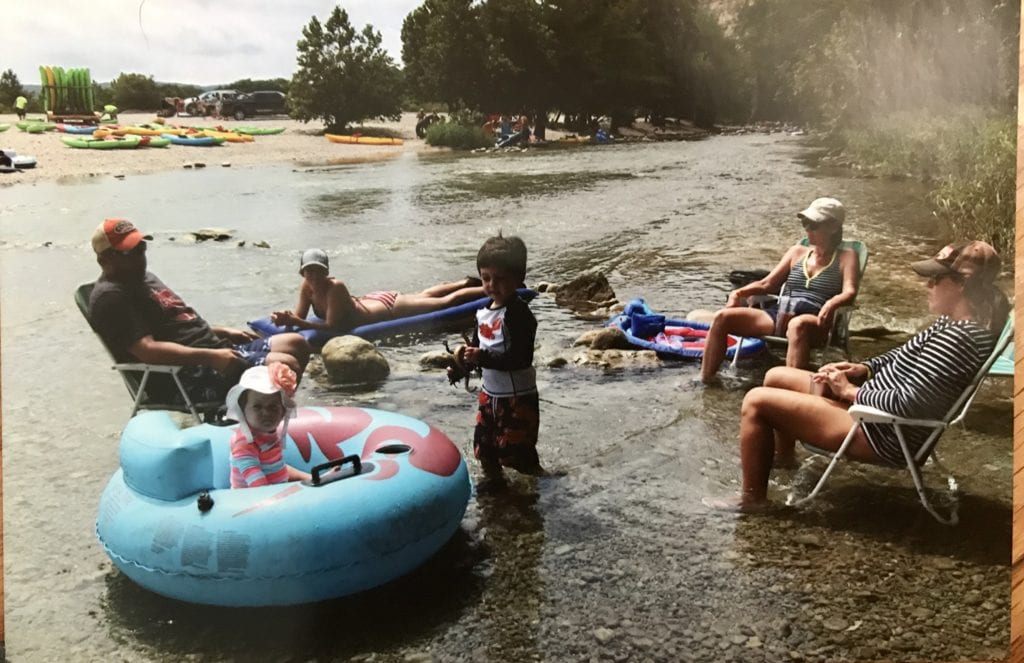 Every summer we packed our trailer, drove about eight hours to a town called Concan, Texas and set up shop for two weeks. It was always a simple vacation and we spent every day doing the same things: We woke up and Dad would make the biggest breakfast you could imagine (with deer greeting us every morning!). We threw on our bathing suits right after, grabbed our inner tubes and headed straight to the river where we'd play and float. We skipped rocks and caught minnows and went down rapids—we were as happy as we could be! At the end of the day, Mom and Dad would make a big dinner and we'd sit outside on the picnic tables laughing about what happened that day.
Then, it was time to dance! There was a pavilion in the park that had a jukebox playing every country song and line dance you could think of. Set right on the river, under the stars, we would all two-step until the last song played. It was the highlight of my days there! Then we headed head back to camp, sat around the fire and roasted s'mores before going to bed, just to wake up and do it all again the next day.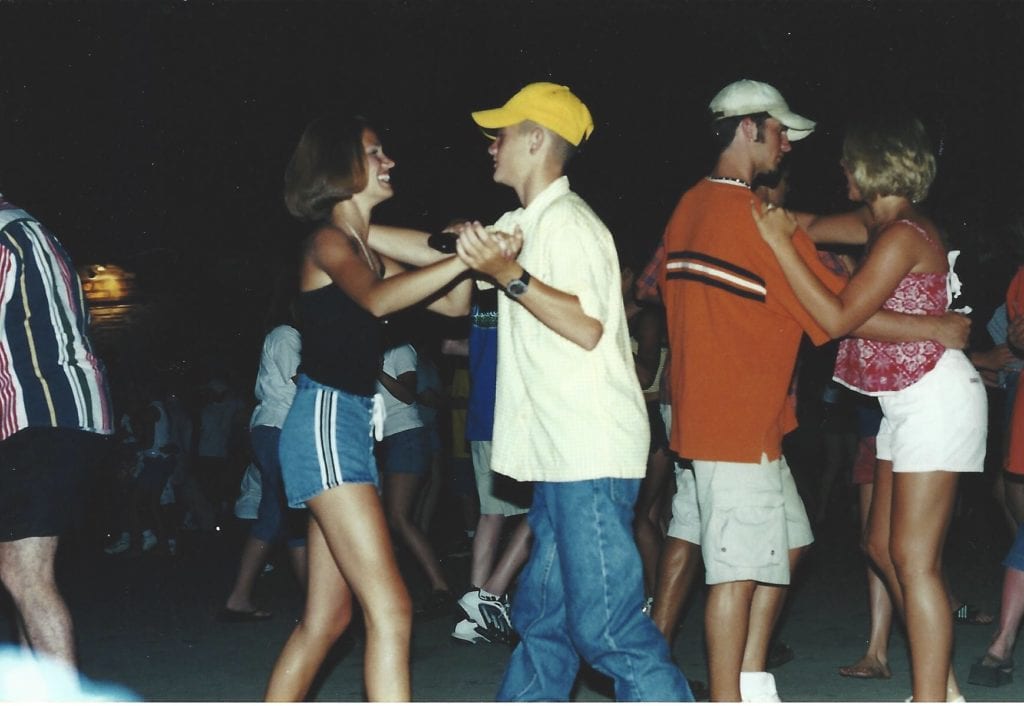 As each year went by, we brought friends of ours who loved it as much as we did. We also made friends with other families and kids who were there at the same time each year. We stayed in touch with them year-round and I looked forward to seeing them every summer. It was amazing to see our family tradition become a tradition that we shared with other families around Texas.
I spent more than eighteen summers at Garner State Park before we all grew up and life got busy. Today, my brother and sister-in-law have two beautiful kids and, as of last summer, we started going back to Garner State Park as a family. It's wonderful to start this tradition again and introduce my niece and nephew to something we grew up doing every summer.
The great thing about family vacations is that they don't have to be grand or extravagant, they just have to be spent with each other. Being a Rockette keeps me very busy (and in New York City all year long), and because of that, I don't get to spend a lot of time with my family back in Texas. But now I know, that once again for one week every summer, I get to go back to my favorite place and spend a relaxing vacation down on the river with my family.
---
Want more Rockettes? Click here to see us at Radio City Music Hall this holiday season in the Christmas Spectacular!