7 Resolutions Rockettes Are Making for 2017
Between our Christmas Spectacular and celebrating the holidays with our loved ones, this holiday season has been quite the whirlwind. Now that it is slowly coming to a close, we're getting super excited for 2017! We hope to make the New Year the best one yet and that requires setting some resolutions that are near and dear to our hearts. From taking Latin ballroom dance classes to traveling the globe, here's what changes we hope to make as we say farewell to an amazing 2016 and ring in the New Year:
"This year, my New Year's resolution is to tidy up! The #1 New York Times best selling guide The Life-Changing Magic of Tidying Up: The Japanese Art of Decluttering and Organizing by Marie Kondo is the perfect read to kickstart the my newly methodical 2017 year!" —Rockette Logan P.
[Available at Barnesandnoble.com, $11]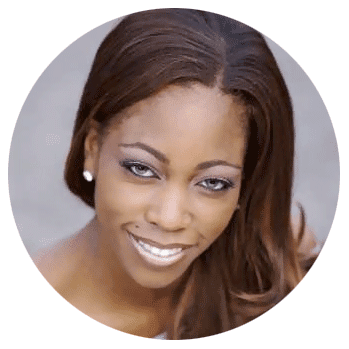 "My New Year's resolution is to be able to move forward with our patents and licensing on our amazing ideas … and be featured on ABC's Shark Tank in 2017-2018! Getting patents and creating brands and new products takes a lot of funding, sales and due diligence, but I am up for the challenge!" —Rockette Nikki H.
"Becoming a Latin ballroom dancer is something I secretly admire to become one day! This year I took a few casual group classes, but would really love to get a little more serious and get some private lessons. I love to keep my brain stimulated, therefore next year, I'm going to make sure I find time to perfect my cha-cha and channel my inner Juliette Hough. My ballroom heels are a little busted/worn down, so I may need to also replace those with some of these babies!" —Rockette Sophie H.
[Available at Blochworld.com, $44]
"As I go back to school for my final semester and student teaching, I need to break the habit of putting projects and papers off until the last minute. Setting weekly and daily goals for myself in my Erin Condren planner will be the key to success." —Rockette Nina L.
[Available at ErinCondren.com, prices vary]
"I want to dedicate 2017 to setting aside money for the fun things in life. To keep me on the right track, I decided to use my love for arts and crafts to create a savings jar. I designed it in a way that appeals to me and placed it in a focal spot in my home, in hopes that seeing the jar every day will help me keep my resolution." —Rockette Brooke A.
"I really would love to travel more and take more time seeing this beautiful planet. I'll be taking my first trip to Puerto Rico, where my boyfriend's family is from, in early January but I would really like to take my first trip across the pond to Europe this year as well. And to go along with traveling, another resolution of mine is to read more! So many of my fellow Rockettes have given me so many great book recommendations and I want to use my free time expanding my mind. First on my list: Maybe in Another Life by Taylor Jenkins Reid." —Rockette Taylor S.
[Available at Barnesandnoble.com, $10]
"My dog Ruby lives for her early morning walks. She has the most enthusiastic spirit I have ever encountered and spending time with her in the mornings is such a great way to start the day. My New Year's resolution this year is to set the alarm 10 minutes earlier each morning so that her walk can be extra long." —Rockette Katie M.