8 Protein-Packed Smoothies You'll Love
Let's be real: There's nothing better than a tasty spinach and feta cheese omelete, but as Rockettes, we're always on-the-go and a lip-smacking, protein-packed smoothie is a great way to give us an energizing boost and a quick nutrition fix.
Not only does a protein-packed meal help regulate your appetite, but it's a vital building block your body uses to create skin, muscle, hair and bones. (The Centers for Disease and Control recommends that 10–35% of your daily calories come from protein!) So instead of filling up on empty carbs (NY bagels, anyone?!), tempt your taste buds and serve up one of these body-building protein smoothies that pack a powerful punch:
1. Apple Pie Smoothie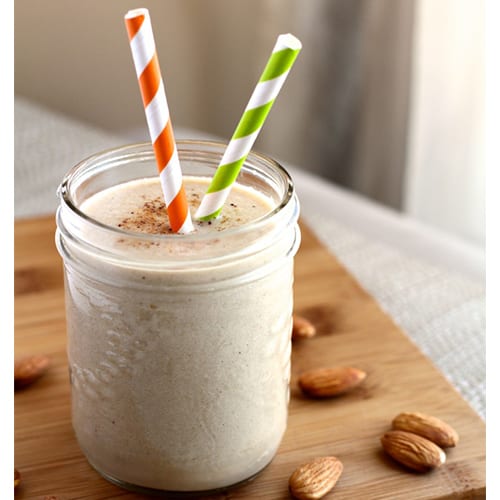 Literally, it's like having a slice of apple pie in a glass! Chock-full of protein (greek yogurt, almond butter and rolled oats!), this eat-with-a-spoon thick and creamy goodness will help keep your mid-day munchies at bay.
Get the recipe: Running With Spoons
2. Vegan Banana and Honey Smoothie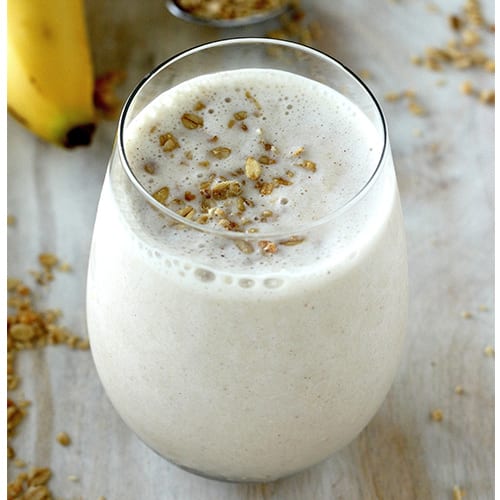 You'll go bananas for this vegan-friendly smoothie that has a serious dose of potassium, which helps sustain your blood sugar. Try adding dates to give this meal-in-a-glass some added natural sweetness.
Get the recipe: Baker by Nature
3. Vanilla Green Tea Avocado Smoothie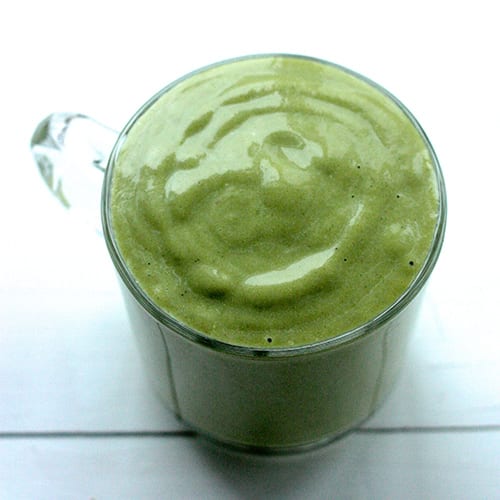 Of course avocados are full of healthy monounsaturated fats and a good source of fiber, but add matcha (a grassy, sweet form of finely milled green tea powder) to the mix, and this rich, sweet and creamy smoothie is fit for refueling perfection.
Get the recipe: The Full Helping
4. Chocolate Coconut Smoothie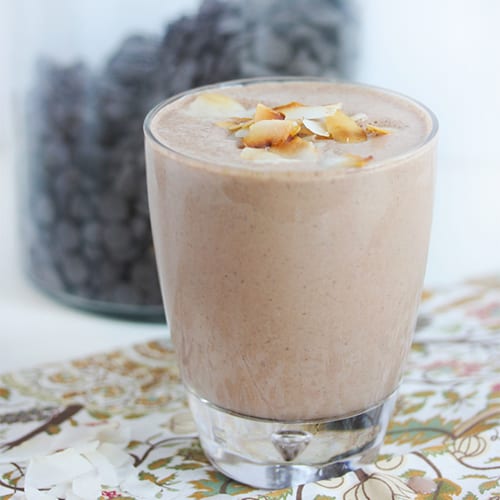 Chocolate + coconut? We're in! Thanks to the nut butter, chia seeds and banana, this cold and creamy treat delivers a jolt of protein that's sure to satisfy your hunger pangs.
Get the recipe: Lexi's Clean Kitchen
5. Blueberry Pineapple Oat Smoothie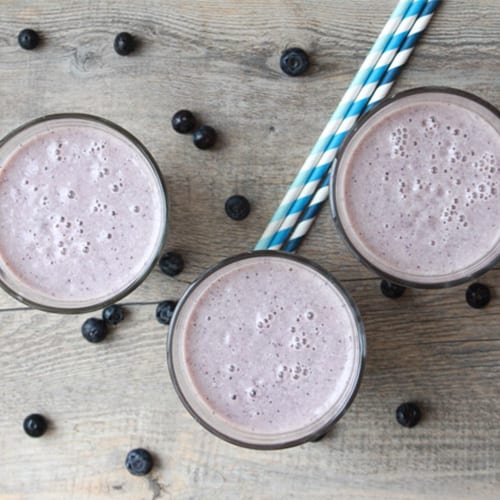 Need to cool down after a tough workout? Lap up this immunity-boosting and protein-packed smoothie that makes you feel like you've been transported to a tropical island. Umbrella straws not included.
Get the recipe: Knead to Cook
6. Green Monster Smoothie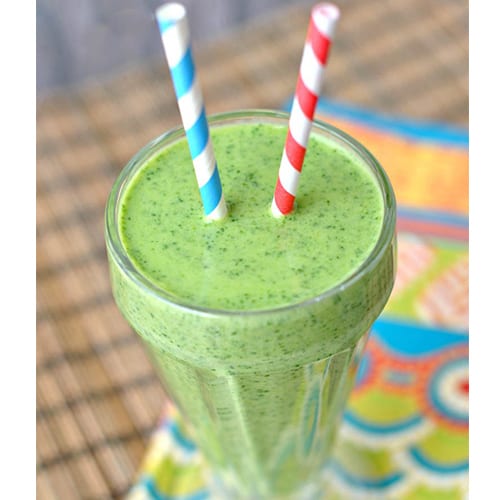 Start your day off right by slurping down this vitamin-packed powerhouse of a smoothie (the spinach alone is a great source of vitamins A, C, K, fiber, magnesium, potassium and calcium!). The banana and peaches sweeten this frothy treat, making it a refreshing choice for breakfast.
Get the recipe: Shugary Sweets
7. Peanut Butter and Jelly Smoothie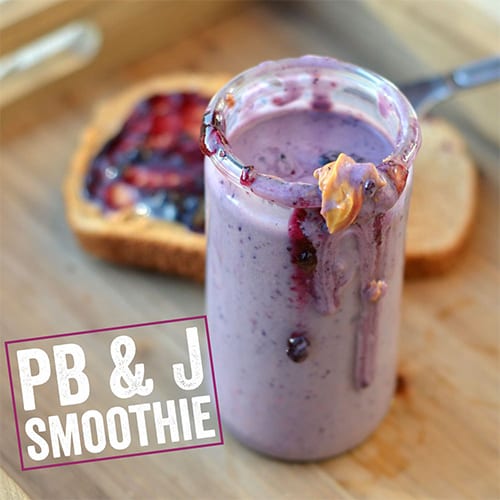 It's peanut-butter-jelly time! Keeping it simple and classic, this dessert-like treat tastes just like the namesake sandwich—sans the Wonder Bread.
Get the recipe: Fit Foodie Finds
8. Chocolate Hazelnut Coffee Smoothie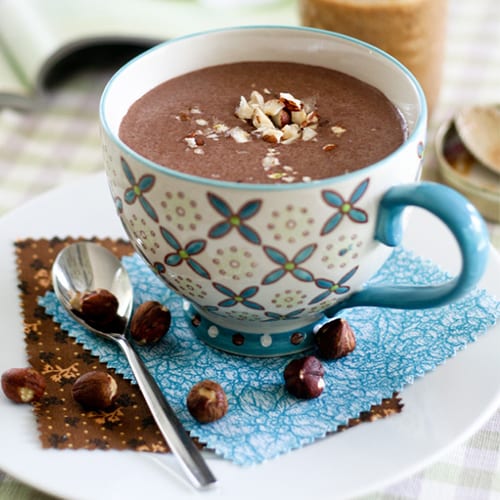 Enjoy a breakfast of greek yogurt, hazelnuts, bananas and coffee—all in one cup! While this java-based smoothie gives you that much needed morning energy boost, the hemp seeds provide a healthy dose of protein, omega-3 fatty acids, fiber, antioxidants and minerals. We'll cheers to that!
Get the recipe: The Healthy Foodie
---
Want more Rockettes? Click here to see us at Radio City Music Hall this holiday season in the Christmas Spectacular!