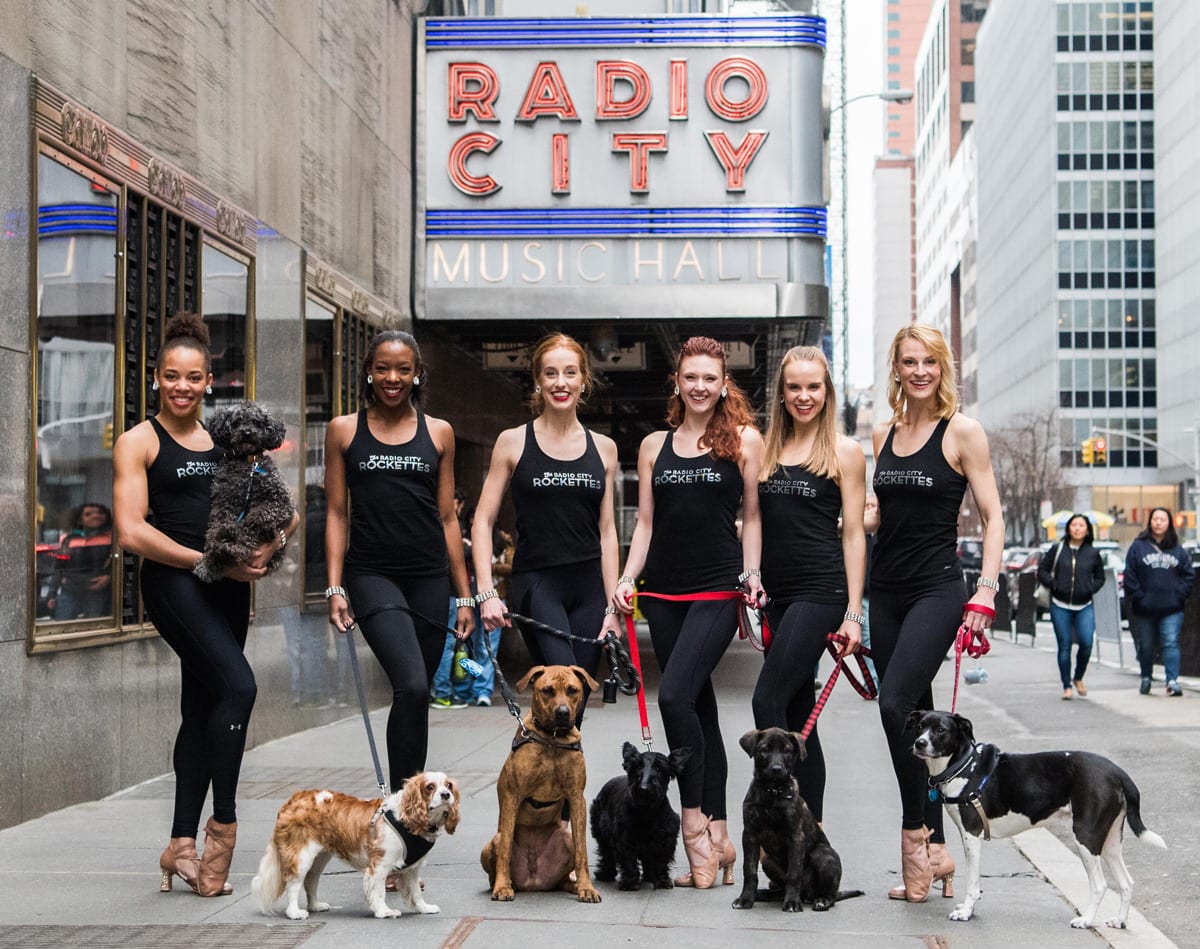 L
ast week Instagram influencer and street photographer The Dogist joined us at Radio City Music Hall. The best part? We got to bring our fur babies with us to work! While we're used to the spotlight, our pups were center stage during this photo shoot, and to say the least, they loved every minute of it. Meet our adorable pooches: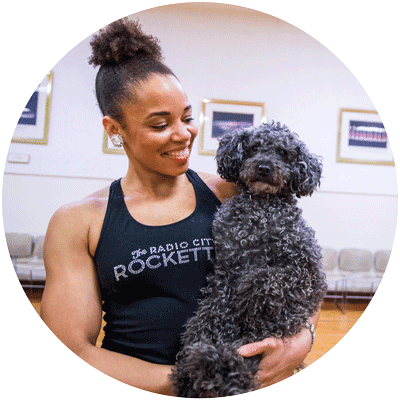 Onyx, Poodle Mix, 4 years old
"She's pretty feisty—I rescued her from a bad situation. She'll stand on her hind legs for a minute at a time and jump—she's like a circus freak. It's funny because I'm a big jumper when I dance too. I've been a Rockette for 13 years and I got her during the craziest season for us, which is November and December. I swear it was love at first sight. She chose me. I've even brought her to a few of our performances. After a long day she'll just come and sit on my lap. It's the best thing ever." —Rockette Sam B.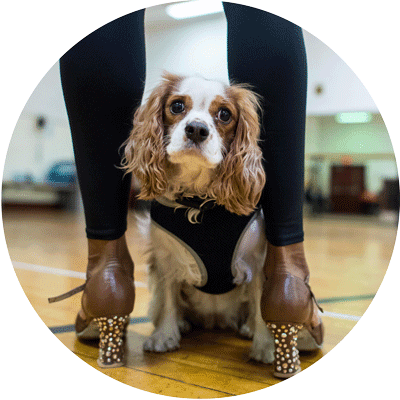 Lula, Cavalier King Charles Spaniel, 3 years old
"She's got a googly eye—the left one does whatever it wants. This is my first time bringing her here. We rehearse for many hours during the season so my husband takes her to work every day. We always says he has to earn her keep—gotta pay the rent. She's retired now that the Christmas Spectacular season is over." —Rockette Danelle M.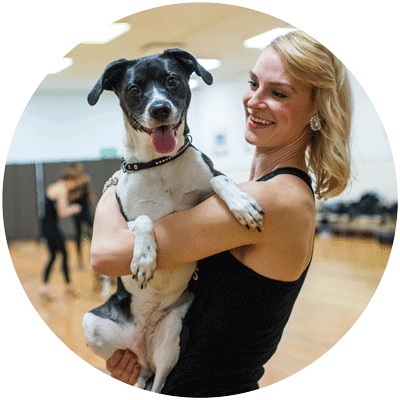 Heidi, Mix, 4 years old
"We got her with a broken tail—she's a rescue from Animal Haven. We found her in the window at Anthropologie; they were having a rescue event. She was literally 'that puppy in the window.' She's a mad snuggler. She's very emotional. When she was a puppy I lived close enough that I could run to my apartment for lunch every day and play with her. It was so nice to have that little break in my day. She is a wild child—we're very much alike. I also wear black and white all the time, so we're usually twinning. She's named after Heidi Klum." —Rockette Lindsay H.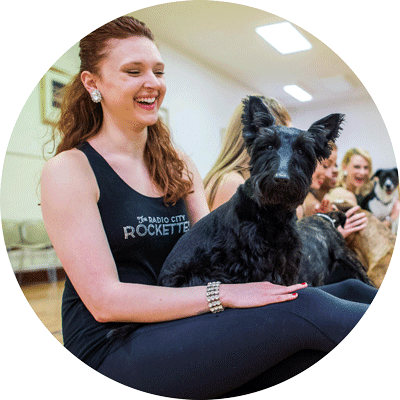 Malibu, Scottish Terrier, 7 years old
"I've wanted a Scottish terrier all my life. When I was little I had a red sweater with Scotties all over it and I wore it all the time. If I was a dog, I would be her. We're both very stubborn. My dad works for Chevrolet, so that's where the name 'Malibu' came from. If you ever call her a bad dog she will push her face against your mouth so you can no longer speak. She gets very annoyed." —Rockette Tiffany G.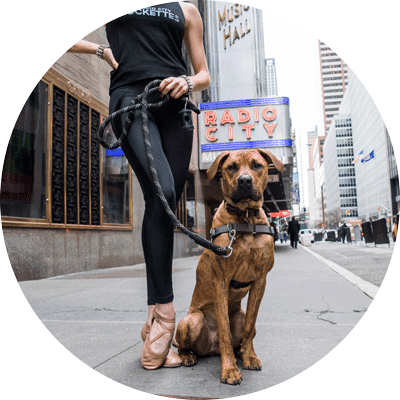 Bode, Boxer Mix, 1 years old
"It's his birthday today—we brought a cake for everybody. He's very talkative—he grumbles like an old man. He's a rescue from In Our Hands Rescue. This is my first Christmas Spectacular season having him and it's been so fun to see him experience all these firsts—he loves the snow. Coming home from long rehearsals and performances was so much better knowing he was there waiting for me." —Rockette Natalie R.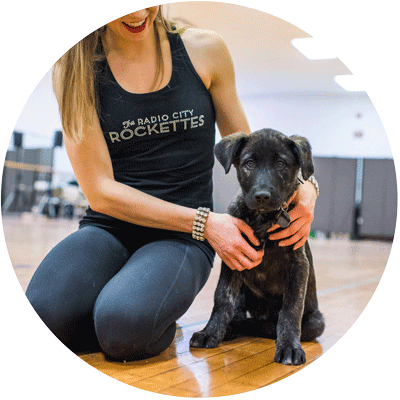 Wilson, Australian Shepherd/Labrador Retriever Mix, 3 months old
"I just rescued him last week. My dog of 14 years passed away two months ago and I was devastated. You're so used to having a little friend with you at all times and all of a sudden they're gone. We weren't seriously looking, but his picture popped up one day. They think he was born on Halloween, which is also my birthday, so we thought we must be soulmates. He was found in a ditch in Arkansas. His brother was adopted by a family in New Jersey so we're going to have a play date with them." —Rockette Katelyn G.