Numbers of the Rockettes: From Graph Paper to the Great Stage
You may not realize it, but mathematics plays a big part in our Rockettes world. From our choreographers charting each formation and transition in a computer program, to us taking copious notes during rehearsals to memorize our lines, numbers, depths and travels, there's plenty of geometry behind the scenes of any Rockettes performance.
Whenever we perform, whether it be at Radio City Music Hall or at a special event like the Macy's Thanksgiving Day Parade, the TODAY Show or with the USO, the dimensions of the space where we're performing are critical in order to map out our formations. When we arrive to perform, our production team measures out the space and lays down a portable number line to get an idea of where each of our marks should be, and then we join them for blocking and walking through each formation and travel. The stage at Radio City has lots of lines, dashes and numbers for us to guide to, but it's always a fun challenge guiding in a new space based solely off of the women around us, or something like the top of the "Y" in the "Macy's" star on 34th Street!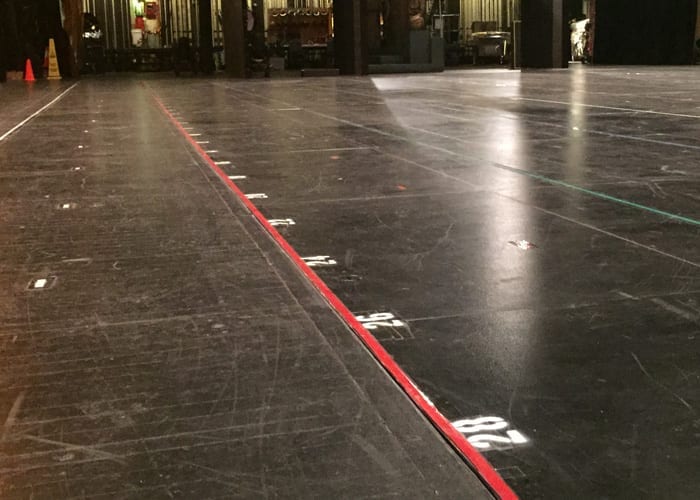 Although we're in our comfort zone performing on the Great Stage at Radio City, our Christmas Spectacular Director and Choreographer Julie Branam still has a lot of work to do each year staging the show. "I start with how I see the number laying out. So, I start with formations and what I can do with 36 people on that giant stage and then I decide dance steps and transitions," says Julie. "Once I figure out what those transitions are, I color those 'x's' so I can track people throughout the whole number."
Part of the process involves representing each of us Rockettes as a specific letter on graph paper and visually laying out where each dancer is at each point on the stage. "I'm an old-fashioned gal. I start with my graph paper and my colored pencils," says Julie. "I start at the end of the number and I go from 'a' to 'jj', each one representing a Rockette, and work my way back to the top of the number so that everyone ends up in the line up at the end."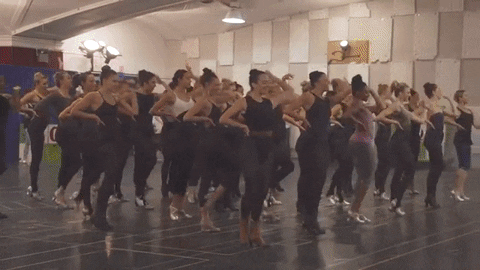 Once the spaces and transitions are mapped out, Julie and her assistants add in specific movements and choreography. The process involves testing out each spot to ensure us Rockettes can make the travels smoothly while staying symmetrical.
"Sometimes the steps don't work out or we're too close to one another so I have to change the numbers," says Julie. "Even though it's a giant stage, when we're in lineup every woman has two feet of space really, but a lot of dance moves take more than two feet."
The end results are beautifully symmetrical and precise Rockette production numbers that audiences have loved for more than 85 years. The secret? A healthy dose of mathematics and a whole lot of teamwork!
---
Want more Rockettes? Click here to see us at Radio City Music Hall this holiday season in the Christmas Spectacular!