8 Must-See Movies Set In New York City
M
ovies take us places, but some of our favorite movies keep us right where we are—in the heart of New York City! From a glimpse into the crazy world of high fashion to a tale of a modern-day Romeo and Juliet love story, here are our favorite films set in the Big Apple:
1. Home Alone 2: Lost in New York | 1992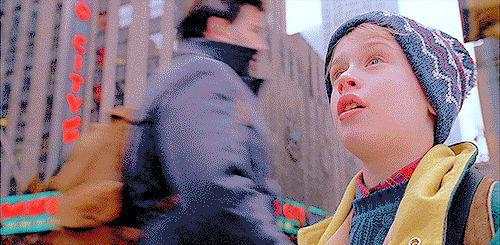 What It's About: Kevin McCallister is alone again for the holidays—thanks to his harried and distracted family—but this time, in New York City. Armed with his dad's credit card, Kevin treats himself to a luxurious room at The Plaza and takes a tour of the city (including Radio City Music Hall!). But when he finds the Wet Bandits scheming to rob a toy store on Christmas Eve, he takes matters into his own hands to stop them.
Why We Picked It: "I thought this was the craziest and most amazing adventure! I loved seeing all of the sites he explored, and on my first trip to this amazing city when I was 13, we visited Central Park, The Plaza and Rockefeller Center—just like Kevin! I fell in love with this city and knew I would move here one day!" —Rockette Sarah W.
2. The Devil Wears Prada | 2006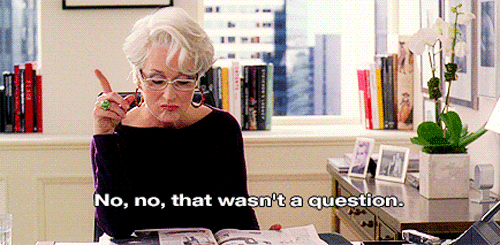 What It's About: Eager, young journalist Andrea (Andy) seeks to prove herself in New York City, and ends up landing a job "a million girls would kill for" as an assistant to Miranda Priestly, an icy editor-in-chief of a prominent fashion magazine. While juggling Miranda's unending demands with her relationship and social life, Andy realizes what it takes to work in the cut-throat world of fashion, and whether or not she can stomach it.
Why We Picked It: "The fashion world is such a huge piece of New York City—from the shops that line Madison Avenue to the famous tents of Fashion Week—and of course all the magazine publications. This movie gives you a glimpse into the lives of the select few that get to live it, and shows that life in the big city isn't always as glamorous as it seems." —Rockette Melissa H.
3. Serendipity | 2001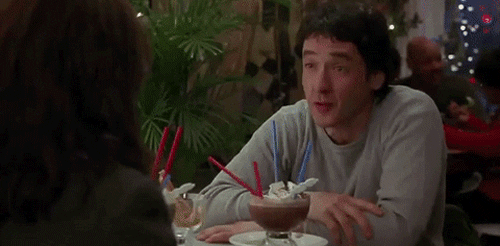 What It's About: When Sara and Jonathan try to buy the same pair of cashmere gloves at Bloomingdale's, they're both immediately smitten—but they're also in other relationships. When John suggests they swap names and phone numbers, Sara proposes an idea that will allow fate to decide if they should meet again.
Why We Picked It: "I remember watching this movie in my younger years, as Kate Beckinsale was one of my favorite actresses! It's a love story that mainly takes place in New York as two people follow their hearts through the hustle and bustle of everyday life." —Rockette Sarah G.
4. West Side Story | 1961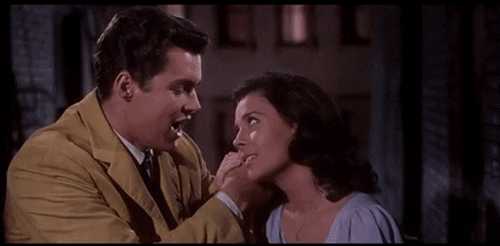 What It's About: A 1950s modern-day musical Romeo and Juliet story, two young New Yorkers from opposing Upper West Side street gangs fall in love despite their family's feuding. The two avow to escape the violence and leave town together, but complicated rivalries get in the way.
Why We Picked It: "Growing up, I always knew the soundtrack, but it wasn't until I left to perform West Side Story internationally that I learned the reason why it was ingrained in me. My father made me and my brother watch the film all the time (on VHS, of course)! Needless to say, West Side Story had somehow become one of my favorite NYC musicals and movies … I guess it runs in the family!" —Rockette Danelle M.
5. Big | 1988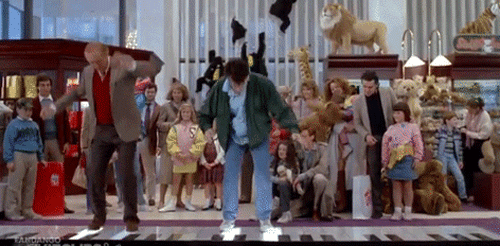 What It's About: When 12-year-old Josh makes a wish to be big, after an embarrassing moment at a carnival where he was called out for being too short for a ride, he gets his wish when he wakes up the next morning as a full-grown adult. Heading to New York City, he soon discovers the ups and downs of being a grown-up while attempting to un-do his wish.
Why We Picked It: "This crazy city can be so overwhelming and consuming, but this movie reminds you to stop and have fun and see it through the eyes of a child. It's like one big playground full of different adventures every day. And, of course, I fell in love with FAO Schwartz and had to go dance on the floor piano!" —Rockette Kim N.
6. Annie | 1982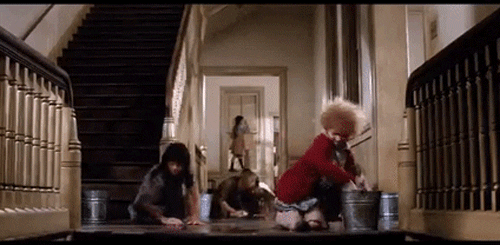 What It's About: Set during the Great Depression in New York City, a spunky red-haired orphan named Annie dreams of life outside her run-down orphanage and floozy caretaker Miss Hannigan. One day, Grace, the personal secretary of a wealthy businessman Oliver "Daddy" Warbucks, visits the orphanage and brings Annie back to the Warbucks' estate for a weeklong visit in order to improve his public image. Winning the hearts of everyone alike, Oliver and Grace go to great lengths to save her from falling back into the hands of Miss Hannigan.
Why We Picked It: "As a young girl who grew up dancing and living right near the city, I loved getting to see parts of the city on the big screen that I had actually been to before in real life, so one of my favorite movies to watch was Annie. They actually filmed a part of the original Annie movie at Monmouth University in New Jersey where I live, so it's the best of both worlds for me—not to mention the Rockettes make a special appearance in the film as well, which shows how iconic this company truly is!" —Rockette Katie H.
7. You've Got Mail | 1998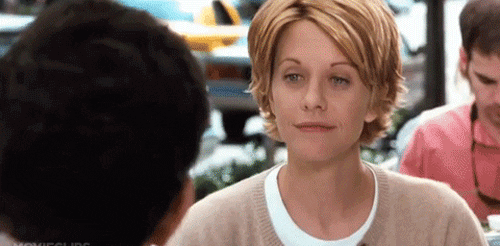 What It's About: Struggling cozy boutique bookseller Kathleen isn't on good terms with mega bookstore chain owner Joe Fox—after all, he's running her out of business. After meeting online without knowing each other's true identities, a romance blossoms. As their professional lives tangle and Joe eventually learns that Kathleen is the woman he's been chatting with, he befriends her while keeping his online identity secret.
Why We Picked It: "I may have watched this movie about 40 times! I am such a hopeless romantic, and always dreamed of moving to New York and falling in love … and this movie made it seem so real and possible! Even with the Internet and email so new back then, the idea of having a chance encounter with someone that may live right in your same neighborhood would totally happen in a place like New York City!" —Rockette Lindsay H.
8. Breakfast at Tiffany's | 1961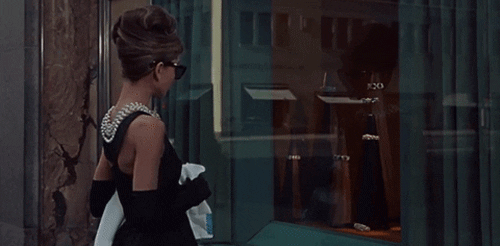 What It's About: A young NYC socialite Holly Golightly is going about her life, earning money as an escort and weekly visits to see Sally Tomato, a notorious mobster in prison. When she meets her new neighbor Paul, an out-of-work writer, the two form an unlikely companionship. He begins to realize his feelings for her as she searches for a wealthy, older man to marry.
Why We Picked It: "This is the ultimate classic romantic comedy that truly becomes a genuine love story. Audrey Hepburn's grace, charm and style is just captivating. For me, this movie really showcases the beauty of New York—the classic scene when Holly pulls up in front of Tiffany's in the taxi, drinking coffee and eating a Danish in front of the window … that just screams New York! The Big Apple in itself is like a vibrant, interesting character in the movie and I love every moment of it." —Rockette Christine S.