Mother's Day Tribute: How Sarah's Mom Inspired Her to Be a Rockette
By Rockette Sarah G.
From the time I could walk to the very first time I stepped on stage as a Radio City Rockette in 2006, my mother has always been my biggest fan! Having been the only daughter in my immediate family, my mother, Jo, or "Jomama" as I like to call her, was always dressing me in pink frilly outfits.
I played a handful of sports growing up, but I always seemed to come back to the ballet slippers and pink tights. I remember Jomama telling me that it only took me one time running off of a soccer field because I was sweating too much before she took me to the local dance studio and instantly enrolled me in classes!
My mother spent most of my early childhood and teenage years driving me to and from countless dance classes, competitions and conventions. She was always willing to help me grow as a dancer as long as I wanted to continue learning and strived to do my best. There's not a rehearsal, recital, convention, competition, choir concert, cheerleading event or even track meet that she wasn't sitting in the front row watching.
For my 11th birthday, my mom took me all the way to the legendary Big Apple to see one of my very first dance teachers perform as a Rockette. Not only was I mesmerized, but it was right then and there sitting in an audience of 6,000 people at the iconic Radio City Music Hall that I realized what I wanted to be when I grew up!
Cut to 10 years later and I'm pretty sure my mom drove three hours to Cleveland every weekend of my second year as a Rockette just to see me perform close to my hometown of Columbus!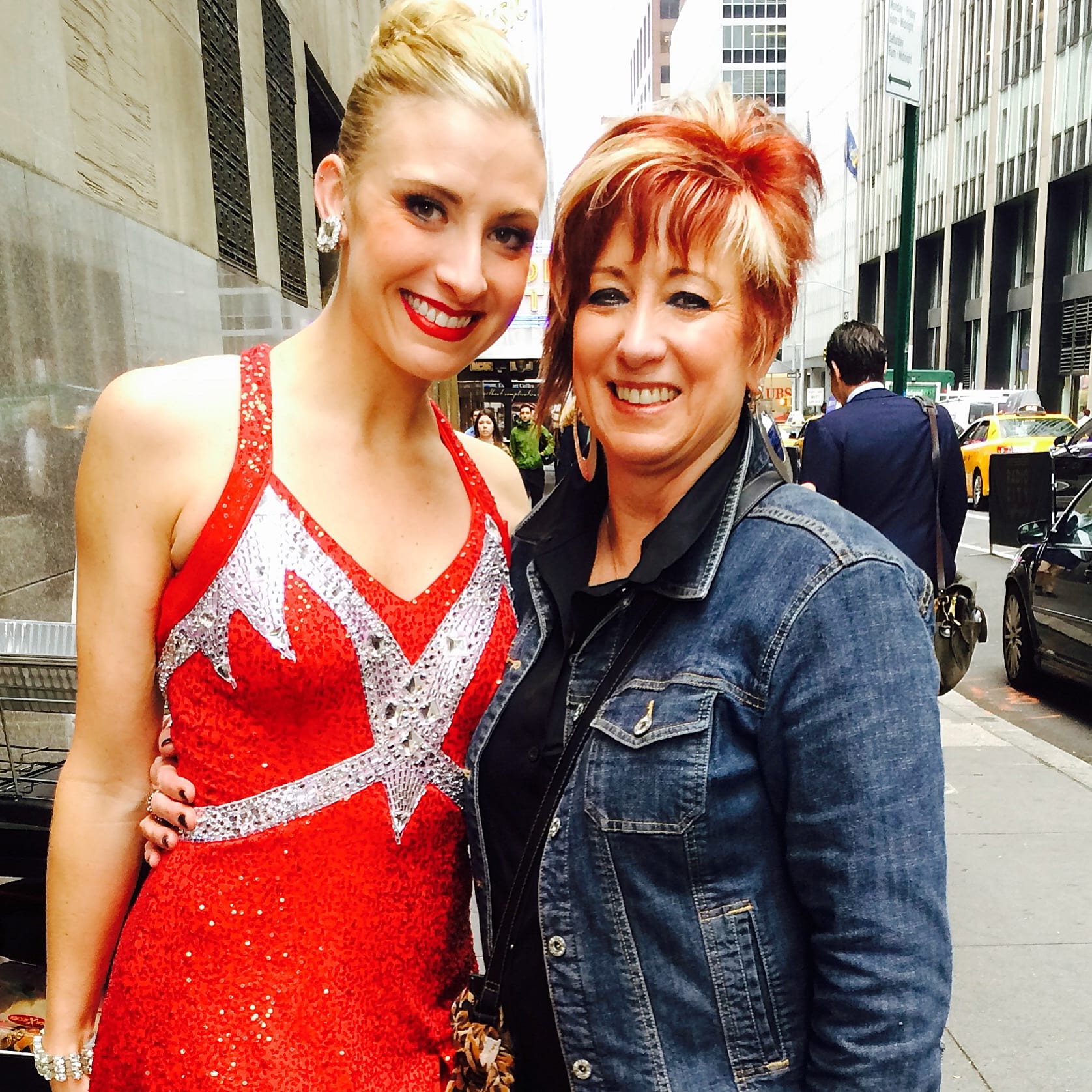 It was because of my mother's hard work and dedication in her own life that I strived to be just like her. She never misses a beat and she always strives to do her best in everything that she does. If it weren't for her pep talks and long phone conversations reminding me that anything is possible in life with dedication and hard work, I don't know if I'd be where I am today.
From my first recital to my upcoming 11th year as a Rockette, I know that my mother will always be there to see me perform as often as possible. She's truly the best opening night date a girl could ever have!
Happy Mother's Day, Jomama. I love you to the moon and back!