Mother's Day Tribute: How Melissa's Mom Inspired Her to Be a Rockette
By Rockette Melissa H.
My mom has been my support system for as long as I can remember—it started at an early age. Even as a single parent, she attended every dance recital (they were over three hours long) and always made sure I got to and from every lesson and rehearsal.
When it became obvious that dancing is what I loved to do and that I needed to start going away for summer programs and eventually performing arts high school, she never told me I couldn't go. She always said we will figure out a way, and we did.
My mom was a teacher and I knew school was very important to her, so I was nervous when I wanted to leave college after my first year to pursue a career in dance. She told me that of course I should do that. School would always be there, that I needed to do what I loved, and she knew I would always go back to school. (I did go back to school and graduate college while continuing to be a Rockette!)
I got my very first job I auditioned for. It was working on a cruise ship. This meant that I would be away for months at a time and be half way around the world. She was so supportive—she came to visit me and paid very expensive collect calls from Africa.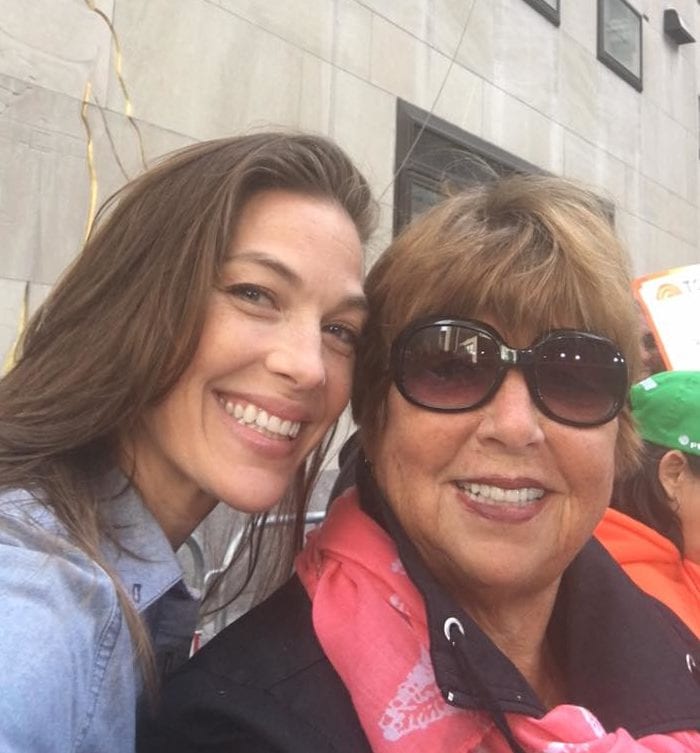 Next came my move to New York City. I had never been, but knew this is where I needed to be. My mother talked me through the disappointments of jobs not gotten. She taught me how to manage my money so I could live in New York and would always welcome me home if things didn't work out.
I was actually at home in Wisconsin when I got the call that I would become a Radio City Rockette. It was the best news ever. The only thing was, I was casted in Detroit's Christmas Spectacular production, but really wanted to be in the cast in Chicago so I could share it with my family. Fortunately, I was switched and got to perform as a Rockette not only in front of my mom, but FOR my mom.
This love and support has continued for the last 17 years as a Rockette. Our tradition is that she comes to New York to see the show every Thanksgiving (one year she even brought a frozen turkey in her suitcase!). Recently, our hometown did an article on her about how proud she is of me and that she is thankful for me. I am the one that is proud and thankful for her—she is the best mom.