Mother's Day Tribute: How Megan's Mom Inspired Her to Be a Rockette
By Rockette Megan L.
My mom has been part of my dance training since my very first dance class at 4 years old. She was always making my costumes (she is an incredible seamstress), teaching me how to sew my pointe shoes and believed in me even when I was having trouble believing in myself. She has always encouraged me to never give up and follow my dreams; she is truly my biggest fan.
My mama has also become part of my annual Rockettes audition. In 2010 when I first auditioned for the Rockettes, she made me an egg and cheddar cheese wrap, drove me into the city and waited with me on the long line of 500 ladies that wrapped around Radio City. The excitement on my mom's face when I told her I had a callback for the next day was priceless.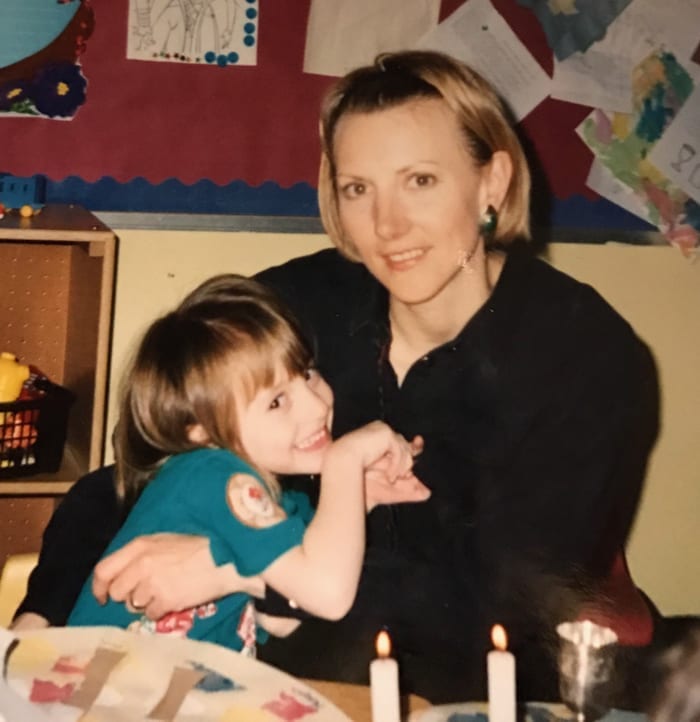 On callback day, we did the exact thing; an egg and cheddar cheese wrap, drove me into the city and waited until the audition was complete. I got the job that year and now every single audition it's an egg and cheddar wrap—she is the best mother I could ask for and my good luck charm!
This past year for my 27th birthday, I arrived at Radio City to find a box from my mom waiting for me. Inside was a teddy bear she handmade using a variety of Radio City Rockette T-shirts and adorned with Rockette pins. It's the most special gift I have ever received.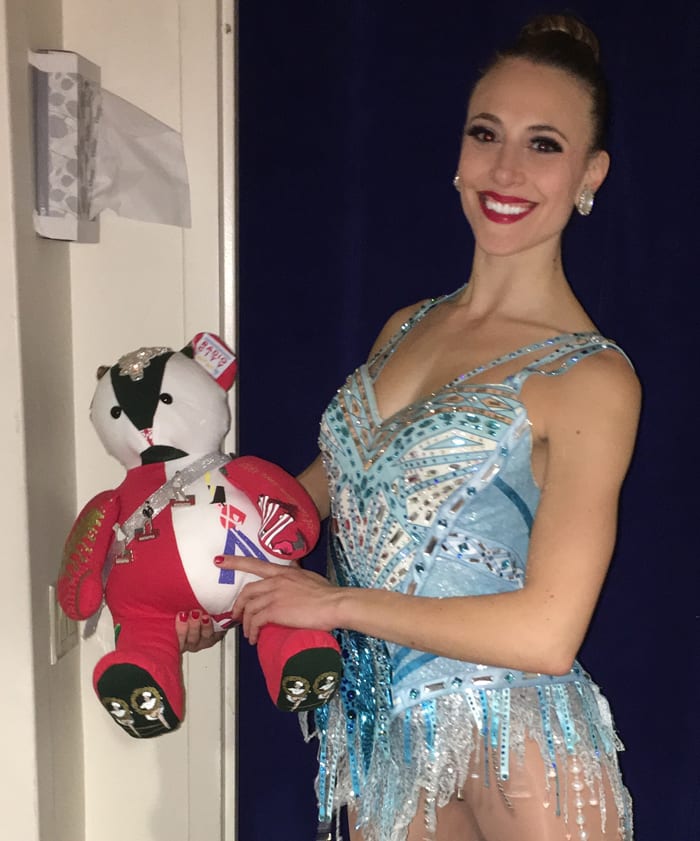 Since my mom can't always be with me, I now have my teddy bear (named Joy!) with me in my dressing room to remind me of her love and support!