Mother's Day Tribute: How Courtney's Mom Inspired Her to Be a Rockette
By Rockette Courtney R.
There's no way I'd be where I am today without my selfless and kind mama. She was an integral part of me achieving my dream of becoming a Radio City Rockette. It was through her love and support that I was able to pursue my passion.
My mom is an artist and always encouraged me and my sister to express ourselves creatively. Once it became clear that I wanted to dance, she signed me up for every class I could take. Growing up, my mom was the one who kept track of my busy schedule and drove me to all my classes.
She would pick me up from one rehearsal with dinner in the car and bring me to the next rehearsal. She would sew my pointe shoe ribbons and every snap, zipper and rhinestone on my costumes. She labeled every accessory of every costume so I would never lose anything. She would take me to the city to audition for summer intensives and class. She has seen every production I've ever been in—often from the front row!
My mom taught me the importance of perseverance and was always there with an encouraging word if I had a bad day in class or disappointing audition. My mom was the one who encouraged me to keep trying for Radio City after my first audition. Even when I doubted myself, she was always there to tell me she was proud of me and to keep working hard. Her encouragement gave me the confidence to accomplish my goals.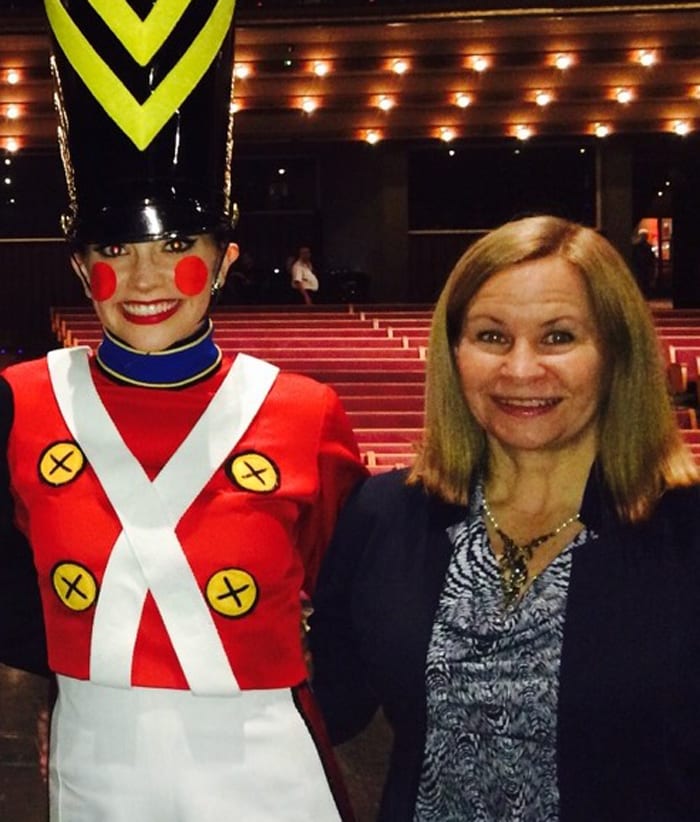 My mom gave me the gift of dance and I am forever grateful. Together we achieved my dream of becoming a Radio City Rockette. Thank you, Mom! Happy Mother's Day—I love you.