Lady Gaga's 9 Best Dance Music Videos
Lady Gaga is without a doubt an image-driven, avant-garde artist. Not only is she a game-changing international pop star, but she's a brilliant actress as she's earned a Golden Globe for her portrayal as The Countess in American Horror Story: Hotel. Between her out-of-this-world vocals to her artistic vision, Mother Monster's career is ever-changing.
To celebrate Gaga's birthday (did you know the inspiration for her name came from Queen's song "Radio Ga-Ga"?!), here are our nine favorite videos—in no particular order—of the native New Yorker that make us want to hit the dance floor:
1. "Bad Romance" | 2009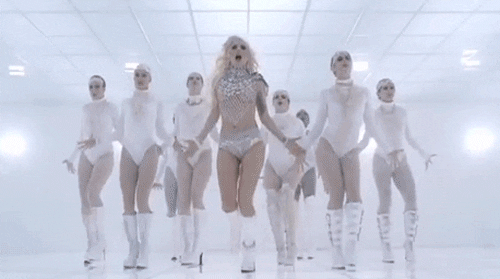 Jam-packed with iconic and elaborate dance sequences, Lady Gaga took home seven "moon man" trophies (including Best Choreography and Video of the Year) for this fashion-forward video at the 2010 MTV Video Music Awards. And BTW, this video still holds the title for the VMA's most awarded video by a female artist. Gaga oh-la-la!
2. "Telephone" feat. Beyoncé | 2010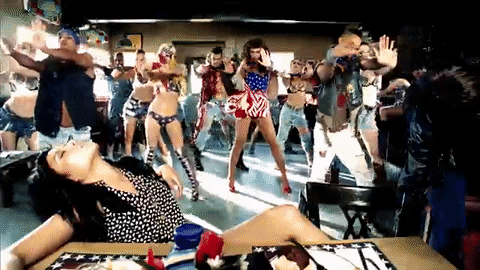 This is the magic that happens when Lady Gaga AND Queen Bey collaborate! And let's not pretend we all haven't tried to learn this choreography with the hopes of joining in as backup dancers …
3. "Just Dance" feat. Colby O'Donis | 2008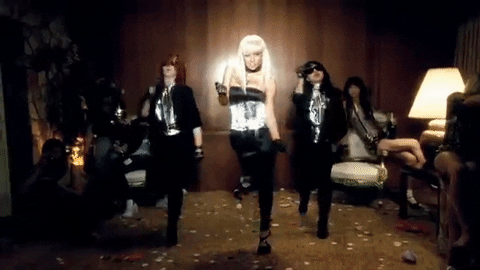 Dubbed the "unofficial dance party anthem of 2008," this upbeat-tempo tune topped the charts, and was just the beginning of Mother Monster's career. Psst: Did you catch the cameo appearances by Colby O'Donis, Akon and Space Cowboy?!
4. "Paparazzi" | 2009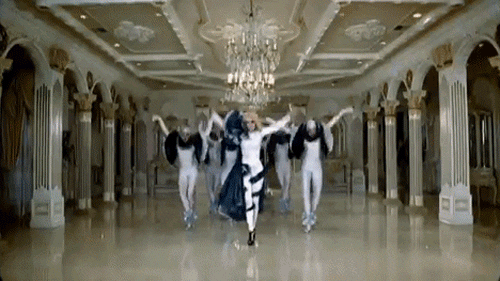 Sporting bedazzled armor, white jumpsuits juxtaposed with exaggerated black tulle and a Minnie Mouse jumpsuit, this shimmery, stellar music video/mini-movie shows off the pop diva's hard-hitting, killer dance moves and epic style.
5. "LoveGame" | 2008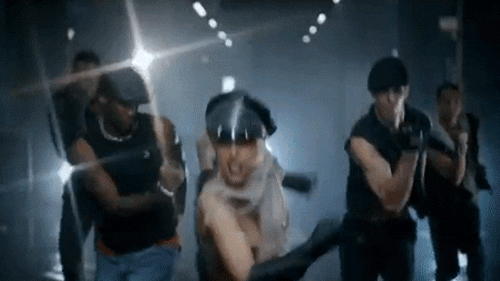 Inspired by the New York underground scene, Gaga enlisted the help from local dancers to help pay tribute to New York's lifestyle with a giant dance video moment. "'LoveGame' is a genuine New York lifestyle video. It's got that feeling of 'gay, black New York,' of inclusion and glamour," Gaga tells MTV. "I worked with Joseph Kahn, and he did an amazing job. He didn't just capture the fashion; he captured the artist."
6. "Marry the Night" | 2011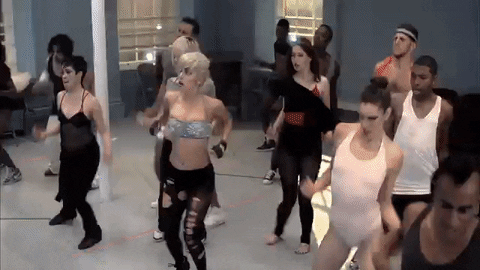 Kudos to Lady Gaga for directing her own autobiographical 14-minute video! Capturing the raw emotions on how she felt when she was dropped from her first record label Island Def Jam in 2006, Gaga gets major bonus points for peppering in her ambitious "Fame"-esque dance numbers as she portrayed "moments from her past that she had yet to reveal."
7. "Alejandro" | 2010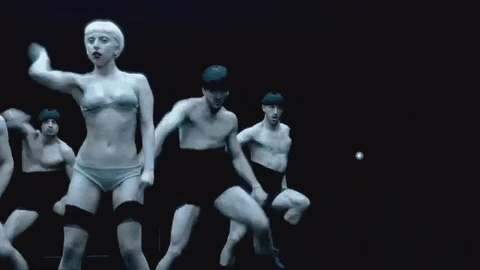 Paying tribute to the late choreographer Bob Fosse, much of the dancing in this video was inspired by the Broadway musical, Cabaret. However, despite the impressive choreography, this video created a media uproar after its release because of the use of religious imagery. But in an interview with MTV, Director Steven Klein defended the eye-popping video because it "isn't meant to denote anything negative, but represent the character's battle between the dark forces of this world and the spiritual salvation of the soul."
8. "Born This Way" | 2011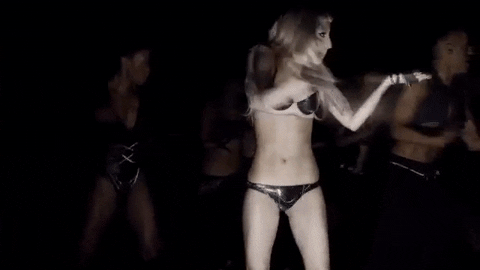 Before the cameras even started rolling, Lady Gaga's creative director, Laurieann Gibson, knew that there was only one place to work on the dance routine in this video that payed homage to Mother Monster's birthplace: Alvin Ailey American Dance Theater. "I took her to Alvin Ailey [where I studied dance], and we rehearsed there because the choreography is really modern-based," Laurieann tells MTV. "It's, like, more technical than anything she's ever done, and that was a great moment to engulf her in a real dance world and push her ability choreographically."
Honorable Mention:
9. Live at Super Bowl LI's Halftime Show | 2017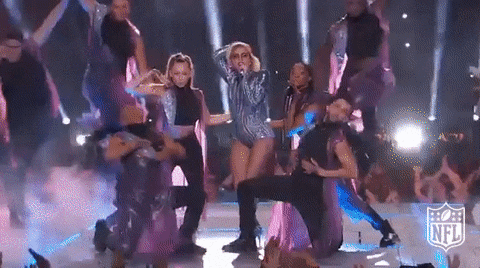 We all know that Gaga can slay on the stage, and this is total proof that all she needs is killer choreography, epic backup dancers (they were even our Dancer's of the Week!) and a microphone to serve up a too-hot-to-handle Super Bowl performance.