Kicking Off the Holiday Season on the TODAY Show Plaza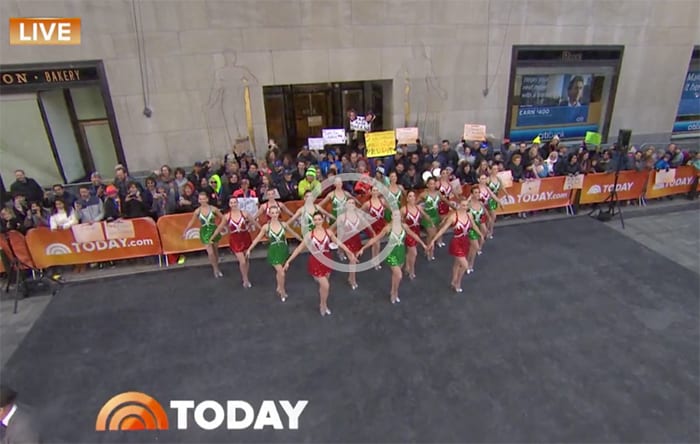 To officially kick off the holiday season, we Rockettes stopped by the TODAY Show plaza to perform "Happy Holiday" and to share a special announcement about the Garden of Dreams Foundation and the Christmas Spectacular.
From November 7th through the 14th, for every 15 Christmas Spectacular tickets purchased on Ticketmaster.com, we will donate one (1) ticket to the Garden of Dreams Foundation, up to 2,000 tickets!*
The Garden of Dreams Foundation is a non-profit organization that works with The Madison Square Garden Company to positively impact the lives of children facing obstacles. The Foundation works with 28 partner organizations throughout the tri-state area, including hospitals, wish organizations and community-based organizations, to reach children who are facing challenges such as homelessness, extreme poverty, illness and foster care.
*8 ticket max per order. Purchases must be completed on ticketmaster.com. Service charges apply. All sales are final—no refunds or exchanges. Offer expires November 14, 2016 at 11:59 p.m. All prices, dates and times are subject to change. Other restrictions may apply. Offer may be revoked or modified at any time and is subject to availability. Accessible and companion seats are available via the Disabled Services Department at (212) 465-6115.