How to Care for Your Dance Costume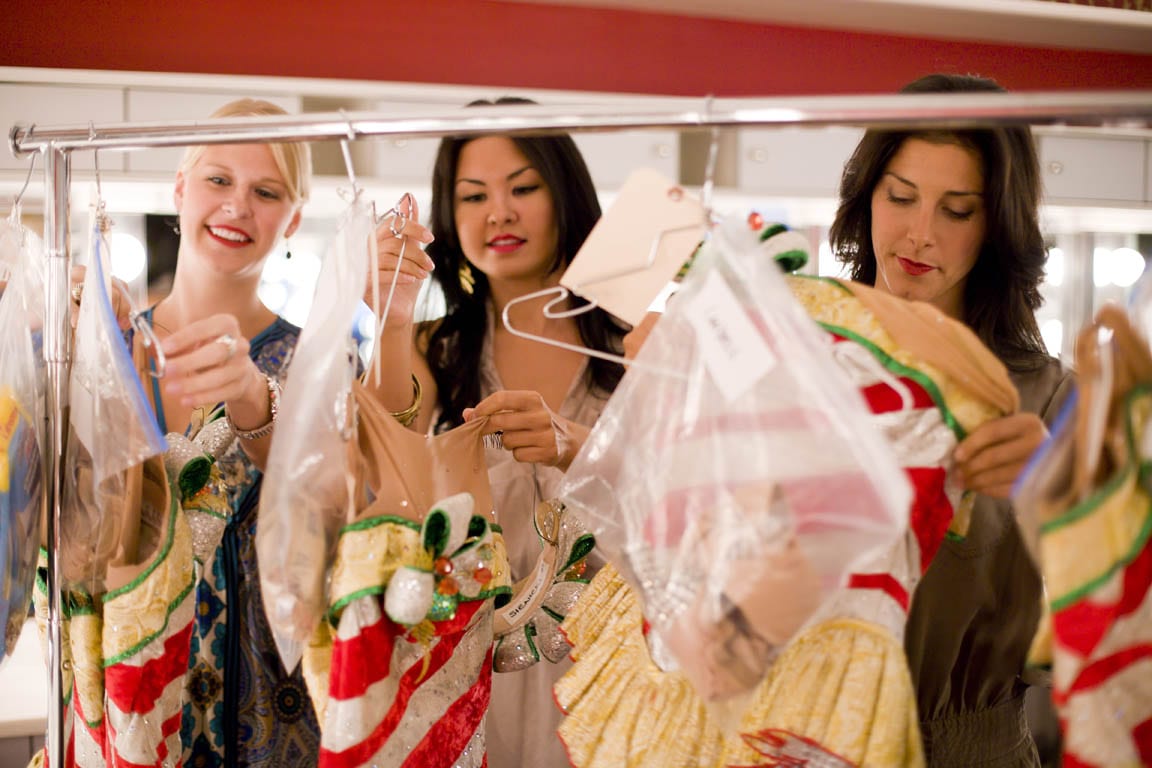 F
rom our eight costume changes in each performance of the Christmas Spectacular, to performing in 16 shows a week during busy periods, we know that cleaning your dance costume is no easy task.
So before you just pop your dance costume into the washing machine or garment bag to stow away, here are four tips and tricks to help keep your costume looking (and smelling) like brand new:
Choose the right cleaning method. Dry clean? Machine wash? Hand wash? Some fabrics can stand up to the heat of dry cleaning, others can be thrown into the washing machine and others need some TLC. According to Gabriela Mendoza-Garcia, adjunct professor of dance at Texas A&M International University, dry clean sturdy fabrics like wool, leather, pleather, chiffon and velvet—but choose a dry cleaner that has experience in dealing with dance costumes or intricate, detailed pieces of clothing. Machine washing is suitable for polyester, cotton/polyester blends, nylon and acrylic. Hand-washing is a must for pieces made of delicate material like lace, linen, Lycra or tulle—or any piece with sequins or rhinestones, which can be easily damaged at a dry cleaner or in the washing machine.

Spot-clean and freshen-up when you're short on time. Dancers know that their costumes become a second skin during performances, and can even smell like it afterwards. Minimize body odors before the next show—or even before washing—by lightly spritzing on a spray like Fresh Again for Uniforms and Costumes, or lightly hand-washing and air-drying just the areas that soak up perspiration during a performance.

Keep wrinkles at bay. First, check the label or the manufacturer's instructions to see if ironing your dance costume is safe. If it is, turn your costume inside out, set your iron on its cool setting and consider placing a thin towel between the iron and your costume fabric for extra protection. Very delicate fabrics or costumes with sequins or rhinestones can be hung up in the bathroom, where the steam from a shower will naturally flatten out wrinkles.
Store it right. Your storage rule of thumb: Only store your dance costume once it's been cleaned and is completely dry. Packing away a garment while still damp can cause mold to grow. Once completely clean and dry, hang your costumes away from direct sunlight (which can fade the color), or store in a plastic bin in a temperature-controlled room, if possible, where it'll stay safe, dry and clean—just in case!