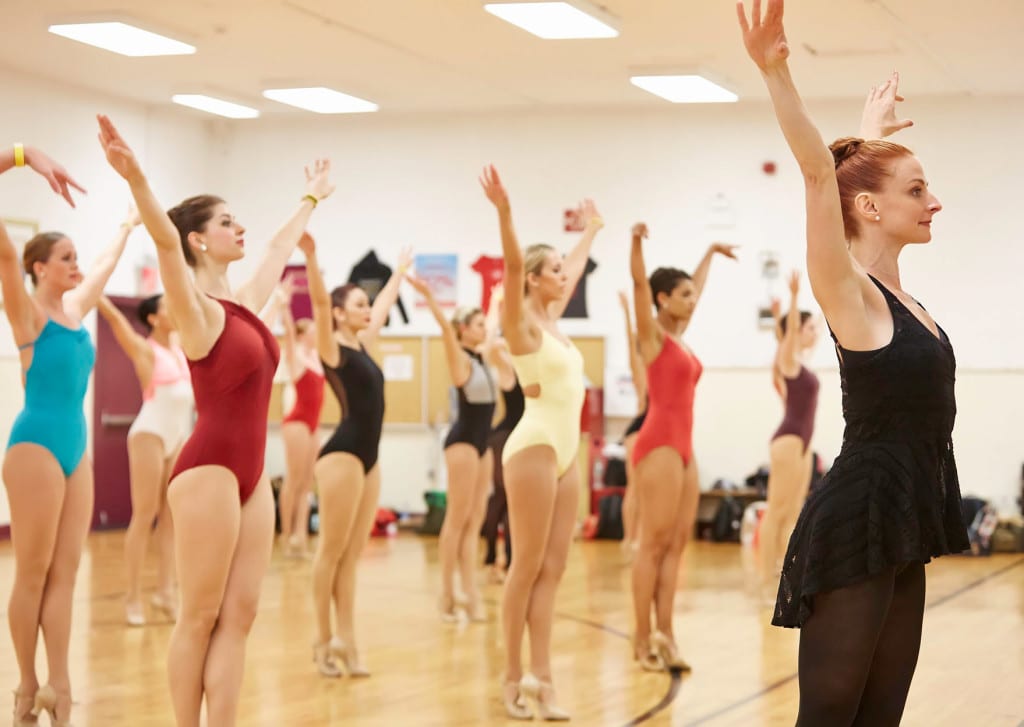 A
uditioning may never be your favorite activity (let's face it, an audition rarely makes any dancer's top ten list!), but with the right preparation, you can look and feel secure, relaxed and self-assured—whether you're auditioning for a dance team or seeking acceptance in a college dance program. This go-to guide should not only help you avoid looking like you'd rather be anywhere else, but to audition with confidence and poise:
Weeks before the audition:
Review all of the audition requirements and guidelines … more than once.
Stay healthy—eat right, exercise and train smart to avoid injury.
If you are expected to have prepared material or want to prepare for the unexpected, have a range of choreography at the ready.
Get advice from a mentor on how or what to present and how to improve.
Start planning what you'll wear. Dress in dancewear or class attire that's appropriate for the dance style(s) you'll be exhibiting in the audition.
Rehearse or take a class in the clothes and dance shoes you'll be wearing.
The day before the audition:
Pack your dance bag as you would for a performance. Include extra tights and toiletries, items from your survival kit for emergencies, snacks, water, and any important medical needs.
Double-check your audition materials. Be sure to have a folder or envelope with anything you are required to bring like personal identification, application forms or fees, plus extra photos and résumés.
Get a good night's rest.
The day of the audition:
Prepare your appearance. Dress neatly, and don't overdo the hair or makeup.
Prepare your body with good fuel. Eat light, protein-packed nutritious meals.
Arrive early to prepare yourself.
Thoroughly warm up and stay warm.
Deal with your nerves.
Redirect stressful negativity to focus on the positives of the audition experience.
Be gracious, flexible, respectful and courteous in response to all of the audition staff or volunteers—especially when things change or you are asked to do something you hadn't anticipated.
If you are asked a question or interviewed, listen carefully, take a breath and then speak.
Only choose to stand in front or go first if you really know the choreography, and take the opportunity to make choreography your own when invited to. Otherwise, stick to what is given.
Always remember to say "please" and "thank you"!