DIY: Rockette Rachel's Christmas Spectacular-Inspired Sneakers
By Rockette Rachel B.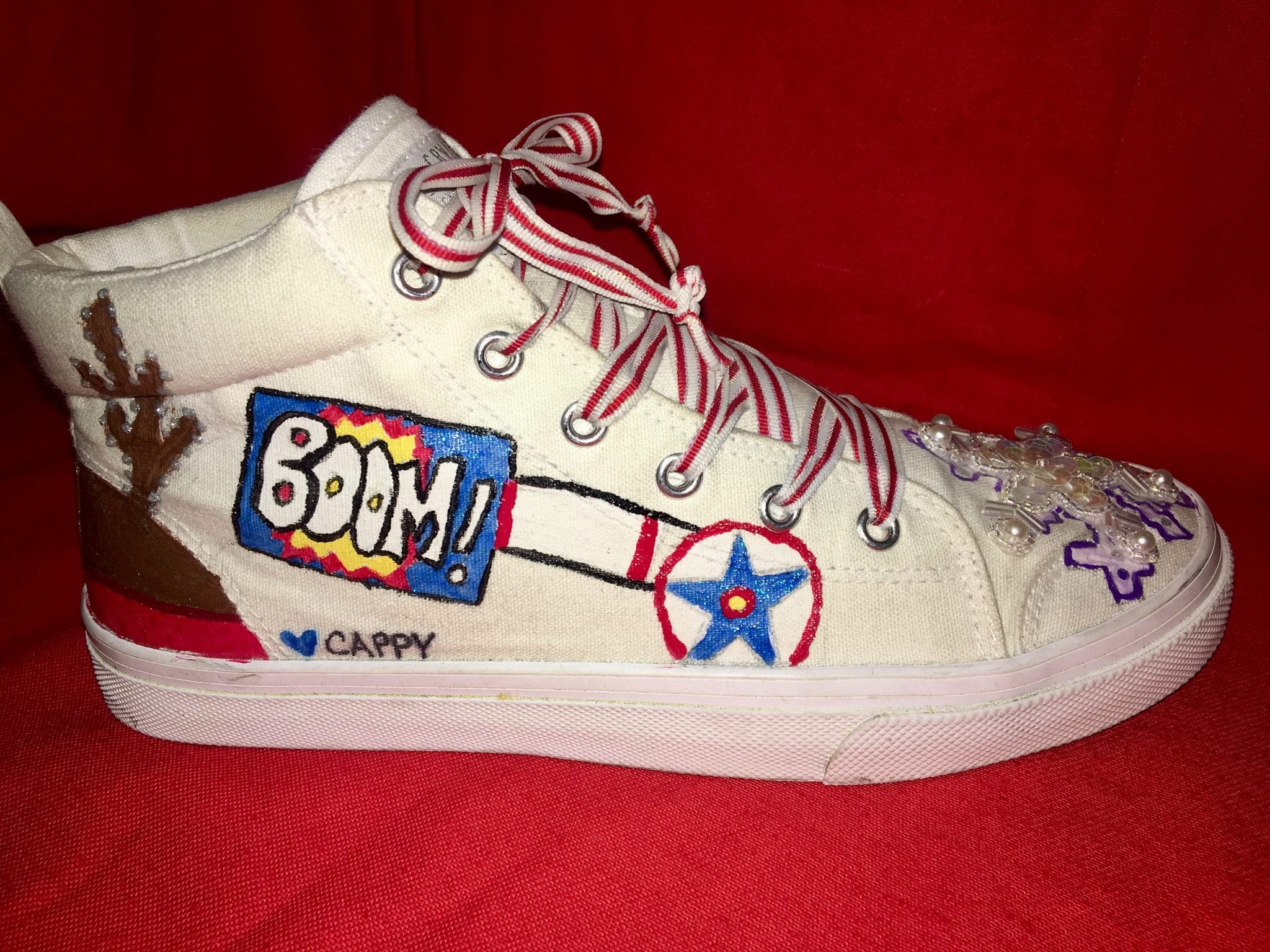 I
have always loved making different arts and crafts. When I was a kid, my mom made all my Halloween costumes and holiday outfits; so I guess being creative is in my blood. During the Christmas Spectacular season, we perform in up to 16 shows a week, and I soon realized that making crafts after a long day of shows was actually relaxing for me as it's a way to help me unwind.
One of my favorite crafts to make are these Rockette shoes. The inspiration came to me as I was waiting in a checkout line and stumbled upon some plain white high tops. The sneakers had so much potential as they were a blank open canvas for me to do whatever I want; my creative brain started thinking of all the possibilities.
To make your own one-of-a-kind sneaks (or if you want to draw inspiration from my Christmas Spectacular-themed ones!), here's what you'll need:
Materials:
Plain sneakers (any color you want!)
Craft paint
Multiple sizes of brushes
Pencil
Fun ribbon
Paper
Needle and thread
Hot glue gun
Instructions:
Using the pencil and paper plan out your design.
Draw design onto shoe (practice on the paper first if needed; and be sure to take your time!).
Paint the shoes and let dry.
Find a fun, fashionable ribbon to lace your shoes.
Voila—your own unique sneakers!