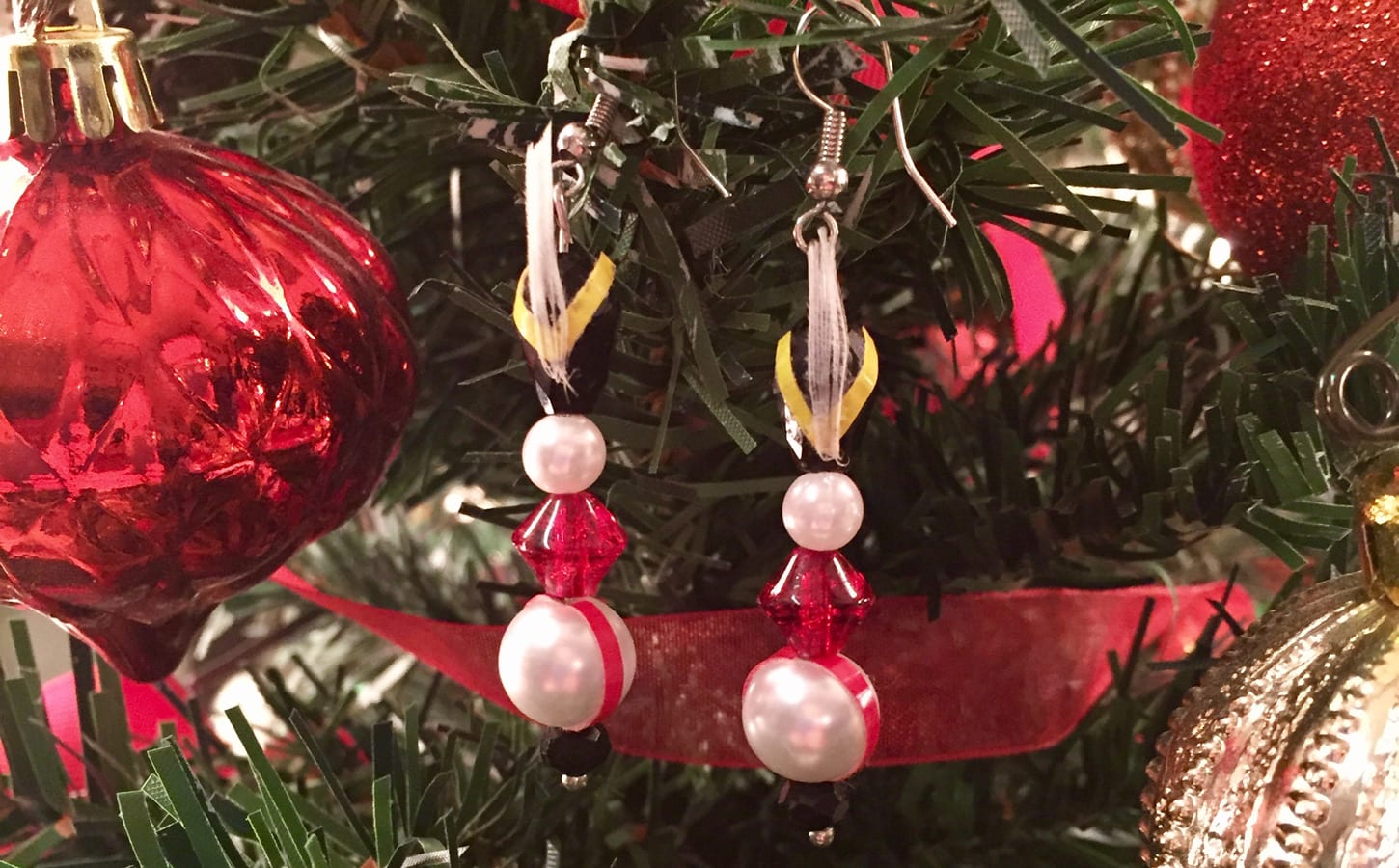 I
have always been crafty and love creating new projects. My favorite place in the world (besides Radio City Music Hall!) is Michael's Craft Store. I can get lost in there for hours! I feel that DIY crafts always make for heartfelt and thoughtful gifts that leave a genuine impression on my friends and family.
We start rehearsals for the Christmas Spectacular the first week of October. This puts us all in the holiday spirit fairly early in the season, giving me a jump start on finding a holiday-themed project. Last season, I decided to make "Parade of the Wooden Soldiers"-inspired earrings for each Rockette in my cast. Follow along to make your very own:
Step 1: Find your materials

Here's everything you'll need: Beads: Small round black beads, medium round pearl beads, rounded diamond red beads, teardrop-shaped black beads. Other materials: Red and yellow tape, white feathers, glue, jewelry pliers, earrings rods and fishhook earring earwires.
Step 2: Prep the pants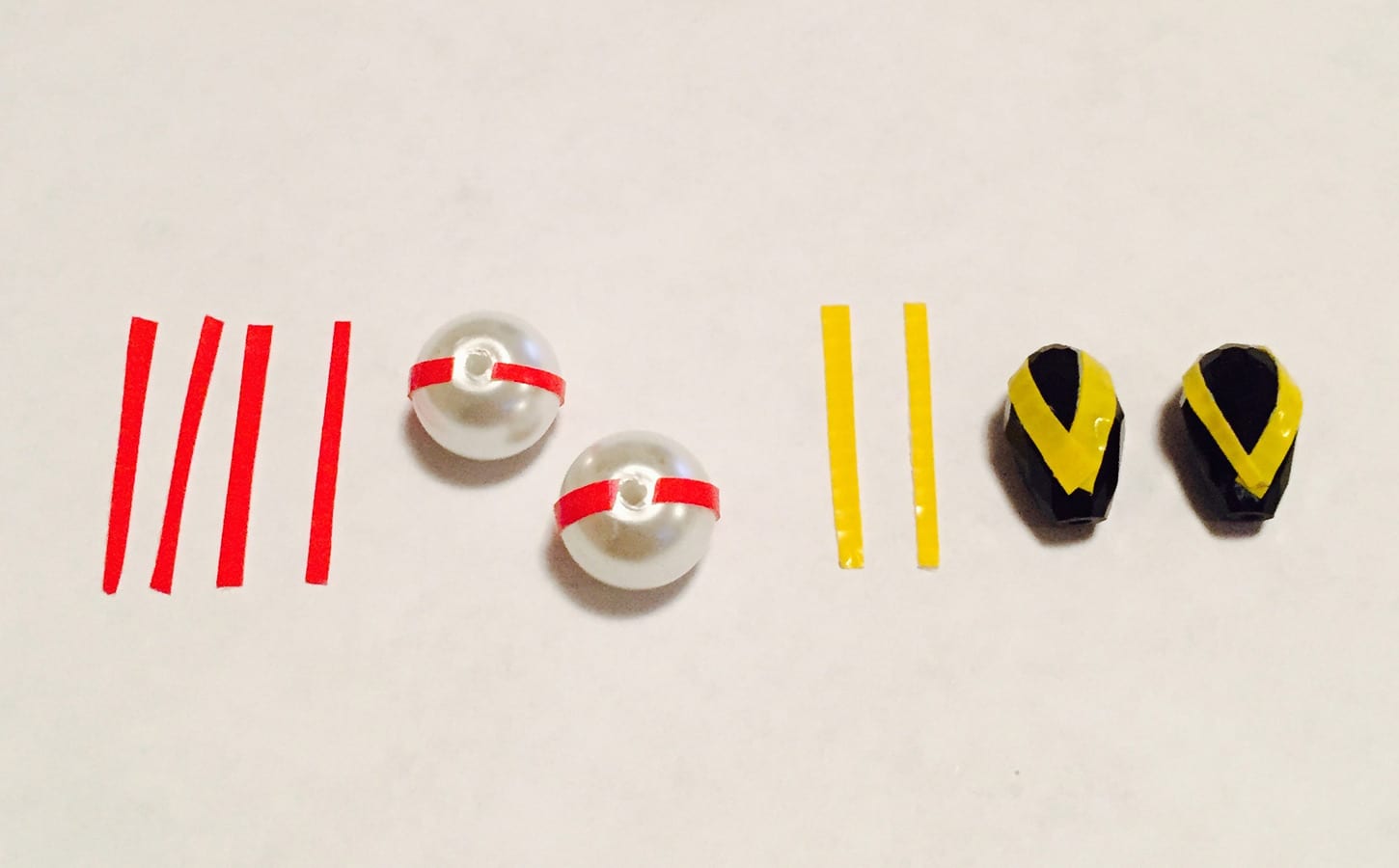 Take the red tape and cut four very thin pieces. Place one piece on each side of both medium round pearl beads. This would make a vertical stripe on each side, resembling the red satin stripes on our starched Wooden Soldier pants.
Step 3: Prep the hat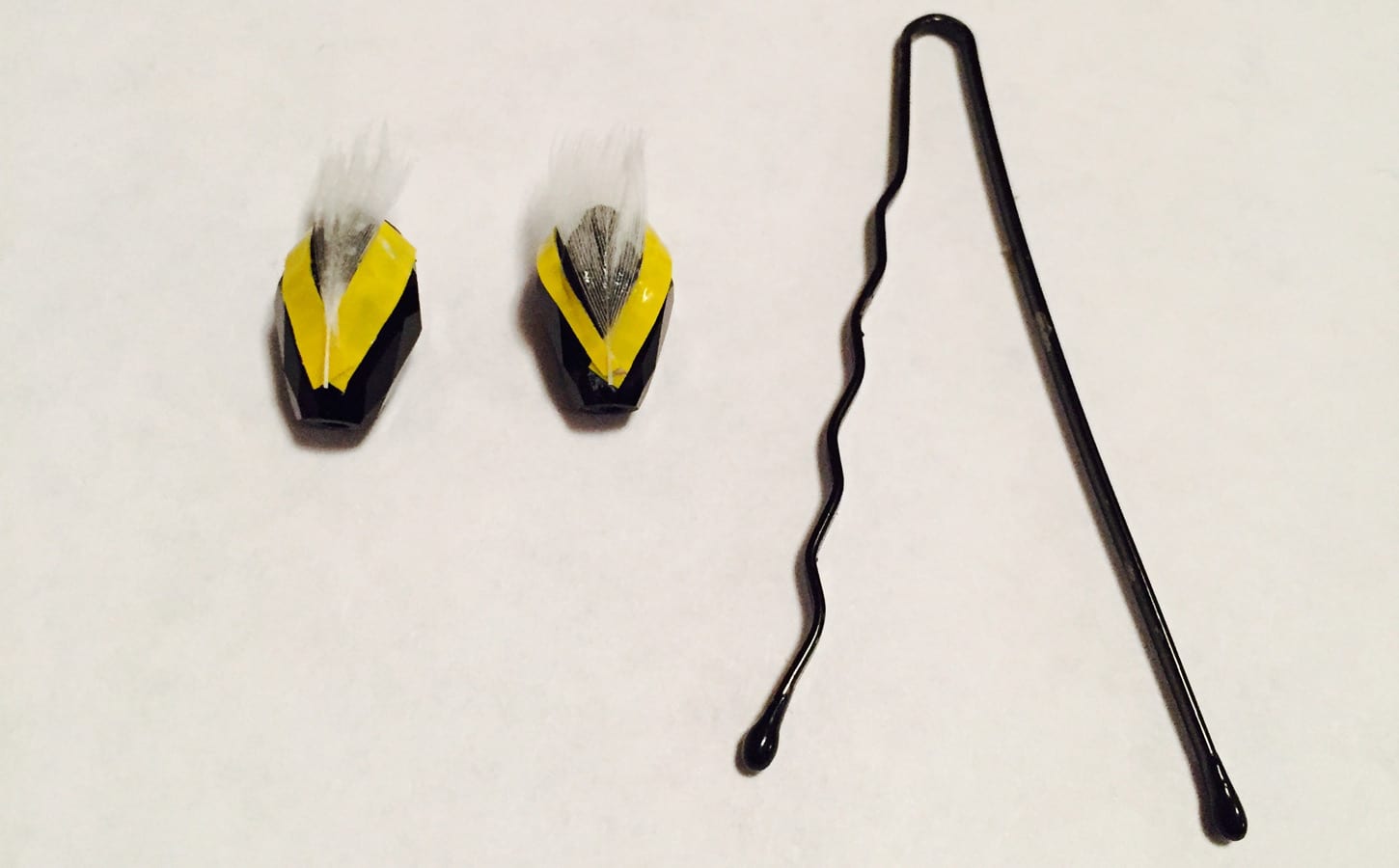 Take the yellow tape and cut two very thin pieces. Place them in the shape of a 'V' on the black teardrop bead. Since I have so many bobby pins lying around, I used a bobby pin to help place the glue in the middle of the yellow 'V'. Take a small piece of the white feather and place it on the glue in the base of the 'V'. This will create the illusion of the yellow felt and feather plume on our Wooden Solider hats.
Step 4: Put it all together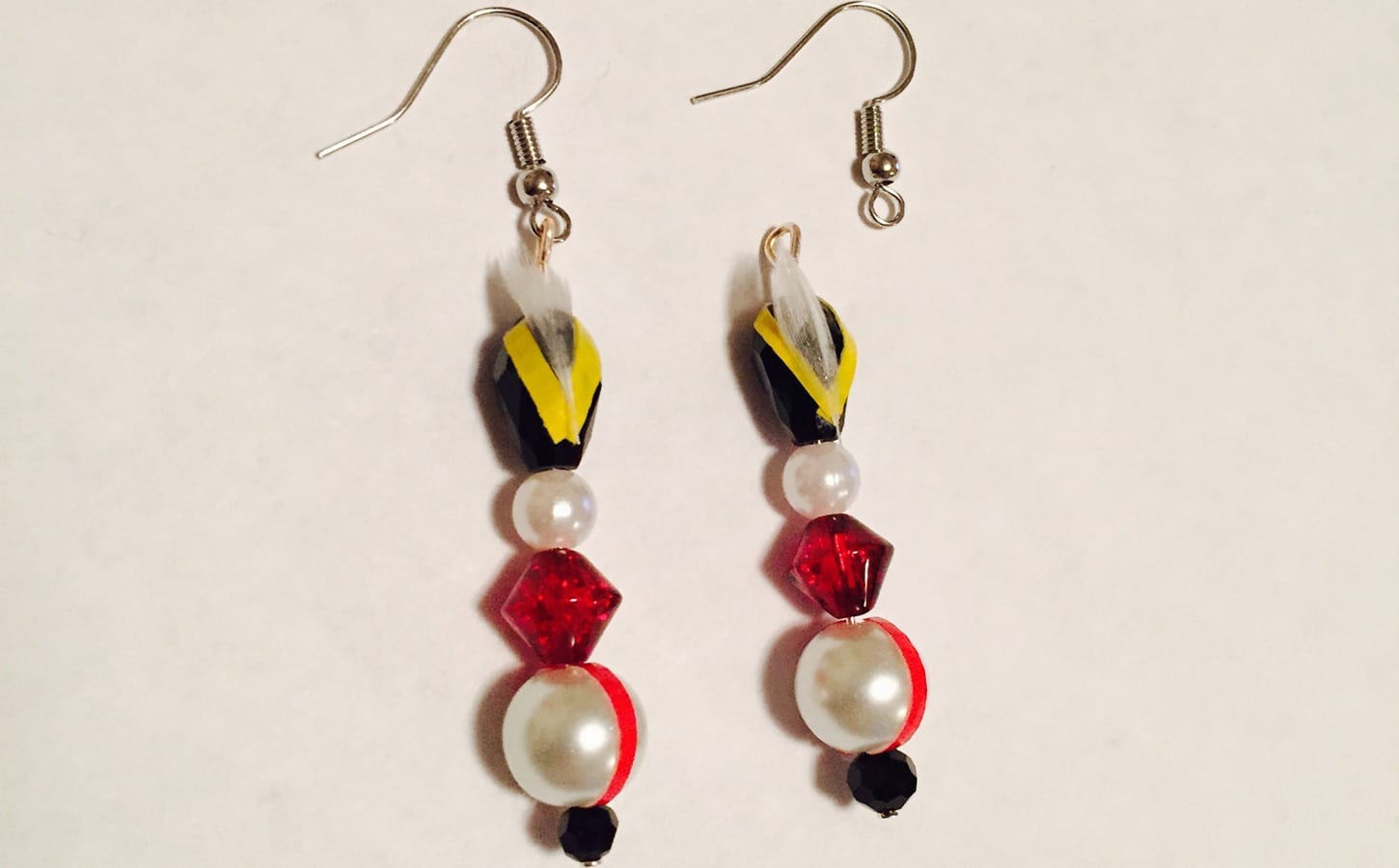 Assemble the beads on the earring rods once the glue has dried. Start from the bottom up. First the little black bead, then the white pearl pants, the red diamond body, the small pearl head, then the feathered teardrop hat. Use the jewelry pliers to create a loop and close the top of the earring rod. This will then attach to the bottom of the fishhook earring, completing your earrings!