Director and Choreographer Julie Branam Discusses the Joy of the "Christmas Spectacular"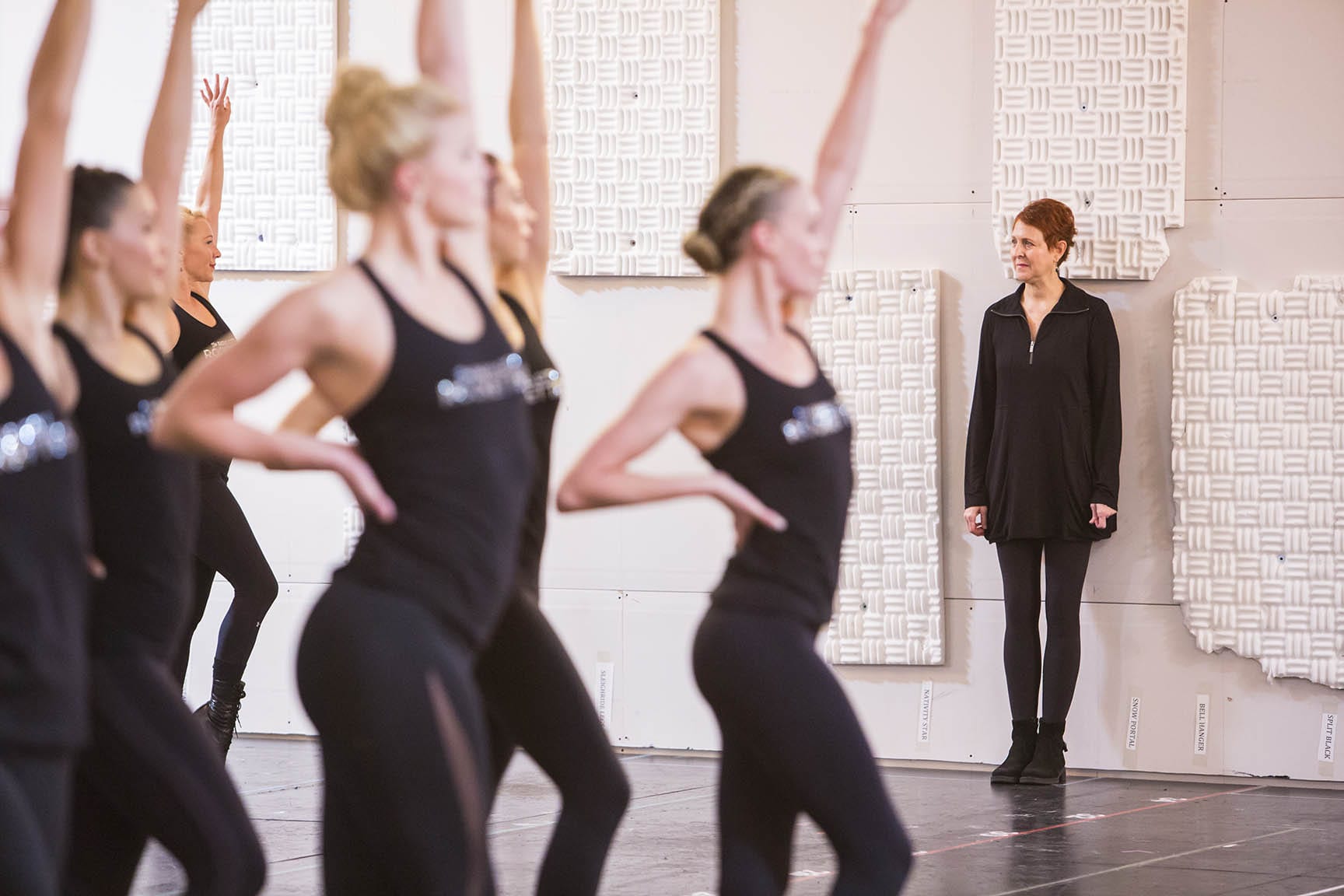 A
s a former Rockette and the current Director and Choreographer of the Christmas Spectacular, Julie Branam is somewhat of an expert on spreading holiday cheer. In celebration of the season, we spoke with her about the legacy of the Rockettes and longstanding impact of the Christmas Spectacular. 
What inspires you about Christmas?
I'm inspired when people come to see the Christmas Spectacular and they think about their families, their traditions, and the joy that the holidays bring them. I hope that we're bringing them joy through the show and that we help them recall those special memories that they have.
What is your favorite number in the show?
I love "Parade of the Wooden Soldiers" because of all the women that have performed that number for so many years and worn that costume. To think that we've passed this on from generation to generation and that all Rockettes have done the same number that I did as a Rockette and that we're now teaching to the current Rockettes is incredible. It's an intricate simplicity and it's been done since the beginning of the Christmas Spectacular in 1933 in nearly the same costume. There's just a lot of beautiful tradition.
What do you love about the Christmas Spectacular?
I love watching the audience discover the show for the first time or seeing grandparents watch their grandchildren discover the show for the first time. Radio City is so spectacular and then you add the real heart and warmth of the experience and it creates a magical night. It's a magnificent place to be during the holidays.
Do you remember the first time you ever saw the Rockettes or the Christmas Spectacular?
When I got the job as a Rockette, I still hadn't seen the Christmas Spectacular. I was a swing and I remember watching the show for the first time from the audience and I didn't know there was ice skating, or that the band car could move across the stage. I had no idea! One of the reasons I wanted to bring the band car into the finale and have it move across the stage is because of that moment when I first saw the show – it always stuck with me. There were singers, there were dancers – I couldn't believe this could be live theater."
What do you hope audiences take away from the show and what do you want them to feel when they leave?
I want our audiences to feel genuinely happy. They've come in for a respite from their busy, busy lives and I want them to have had 90 minutes of fun and and joy and walk away with great memories before they go back out to the hustle and bustle.
---
Join us for the 2018 Christmas Spectacular—the show is running now through January 6th at Radio City Music Hall!