5 Dance-Inspired Workouts From All Over the Globe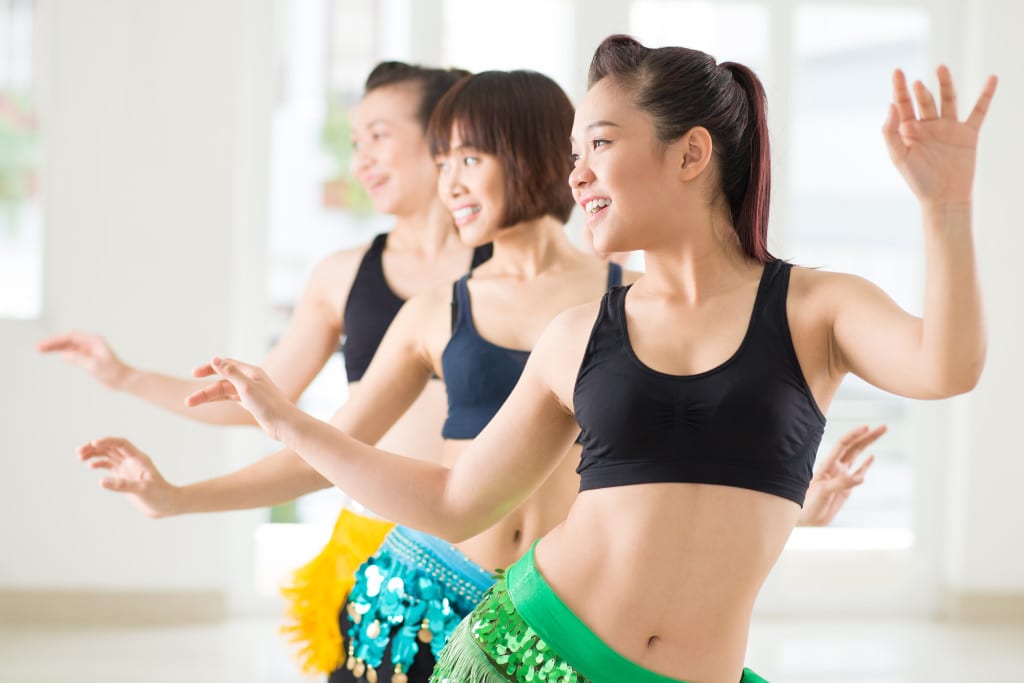 C
an't bear to spend one … more … minute on the same old elliptical? If you're tired of your workout routine, or even your workout music, check out these five dance-inspired exercises from around the world that we love:
1. Bollywood Cardio Classes. Bollywood cardio classes not only give you a sweat-worthy workout, but also the chance to use even the smallest muscles in your fingers. Fans of interesting and intricate choreography will appreciate the significant and calorie-burning dance moves. "[Bollywood Groove] Cardio is very unique because the moves are meaningful. Somehow the moves gel very well with the lyrics…of the song and people in the class feel that energy as well," says Ajanta Chakraborty, Co-founder and President of Chicago-based Bollywood Groove.
2. Salsa Lessons. Sometimes known as a more sensual genre, this exciting Latin dance is great to do with a partner. Salsa lessons, like many dance exercises, keep your heart rate elevated for prolonged periods, but also strengthen your hips and glutes as you step backward and forward—which is super important for maintaining the eye-high kicks we're known for! According to Livestrong.com, a 150-pound dancer can burn almost 400 calories in just one hour of salsa dancing.
3. African Dance Cardio Classes. Set to African drums or the latest music from all over the continent, you'll work your quads, hamstrings, core and arms through traditional African dance moves. "The core is key to African dancing. You bend your knees most of the time, and you get to use your lower and upper abdominal muscles during the whole workout," says Kukuwa of Kukuwa Dance Workout. And the random yells of "Hey!" "Ayaya!" or "Ooyaah!" that frequently erupt in class are just one more outlet to have fun and release stress.
4. Belly Dancing Lessons. At first glance, belly dancing may seem like an isolated workout—focusing only on the midsection. But belly dancing lessons focus on much more than abs: A single belly dancing class can work hundreds of muscles. "The neck moves and the shoulders move and the chest lifts and the diaphragm lifts. The pelvis goes up and down," belly dancing instructor, Aisha Ali, says in an interview with CNN. In addition to the physical benefits, many women use this graceful dance to get in touch with their femininity.
5. Ballerobica. There's no doubt that ballet will tone muscles and increase flexibility—many of us know from experience! With Ballerobica, you can add major calorie-burning cardio to that list of benefits. "Ballerobica is best described as a hybrid between kickboxing and ballet. It sounds a bit odd but the combination really does fit together well," Lisa Juliet, founder and Artistic Director of Ballerobica and Ballet Fusion Fitness Studio, says in an interview with Video Fitness Forum. "There is cardio (non-impact, low-impact, high impact), strength training/conditioning and stretching which is great for overall flexibility."