Beating Former NBA Star Grant Hill At a Game of Basketball
Rockettes Reflections
By Lauren G.
Throughout their 90-year history, the world-famous Rockettes have shared the stage—and unforgettable adventures—with many other world-famous personalities. They have appeared at such iconic events as the Macy's Thanksgiving Day Parade and the Super Bowl and on TV shows like America's Got Talent and Night of 100 Stars. The Rockettes are taking a moment to reflect on their favorite stardust memories.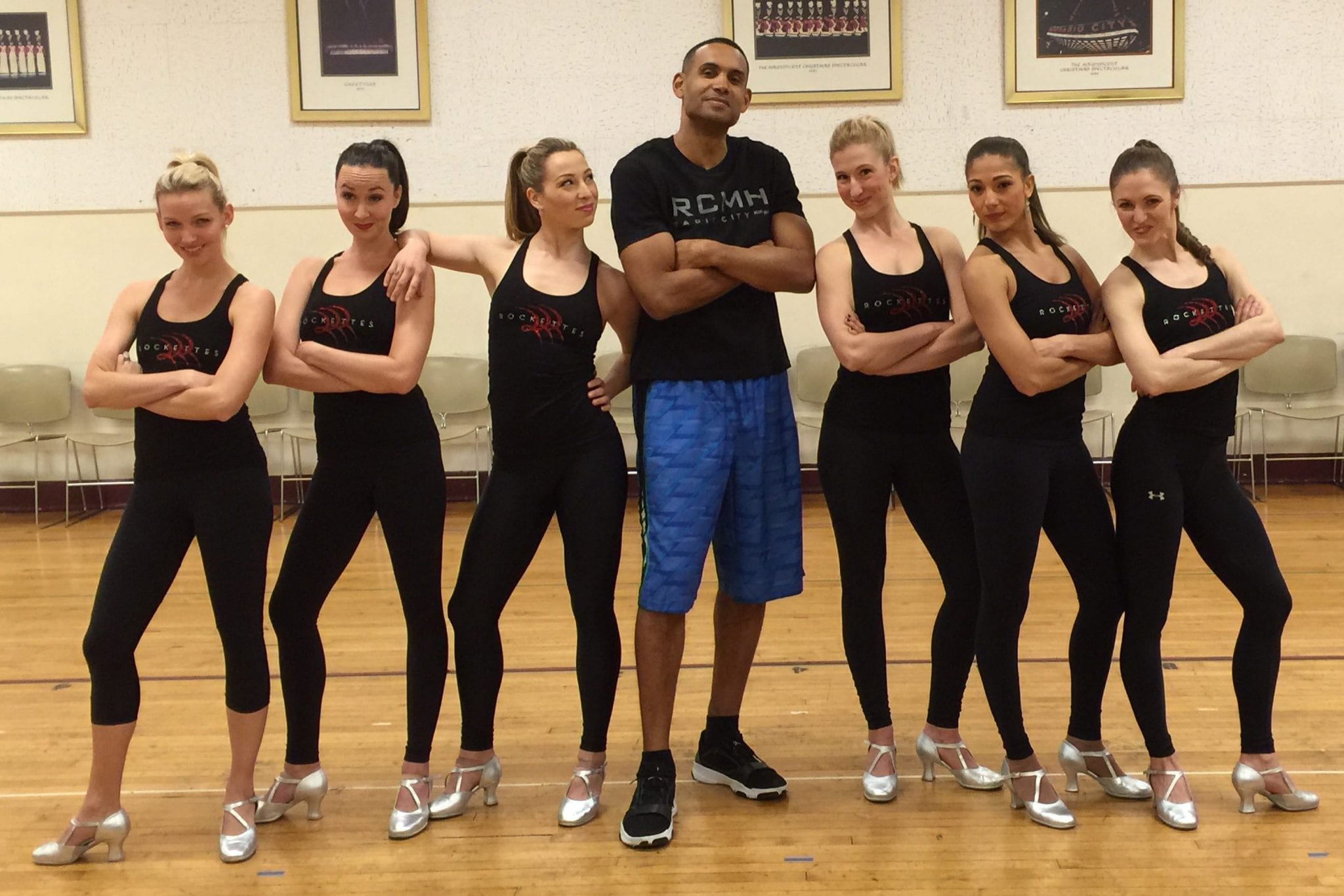 When New York City hosted NBA All-Star 2015, we Rockettes were given some incredible opportunities to dabble into the world of basketball. Not only did we get to perform with pop singer Christina Aguilera to kick off the NBA All-Star Game at Madison Square Garden, but we got to shoot a video with one of basketball's greatest players—and the host of NBA Inside Stuff—Grant Hill.
To be honest, I don't know much about basketball. Growing up, I was always into the world of dance, but my mother absolutely loves the sport. When I told her I was shooting a video with the basketball legend (who played in the NBA for 19 years, including tours of duty with the L.A. Clippers and Detroit Pistons, where he won titles like Rookie of the Year and clinched a spot on the All-Star Team a whopping seven times), it was as if all her dreams came true—not only was I a Rockette, but I was a Rockette that got to dance and play basketball with Grant Hill!
On the day of the shoot we taught Grant, who came in with his game face while rockin' a Radio City Music Hall T-shirt, a few of our warm-ups and our famous eye-high kicks. Since he stood about a foot taller than most of us, we let him kick to our eye height, instead of his own. I don't think we ever felt so small (after all, you have to be between 5'6″ and 5'10 1/2″ to be a Rockette!), but next to his 6'8″ stature, we all realized our career in basketball was out of the question … or so I thought.
After we finished shooting for the video, I was chosen to have a little one-on-one basketball shoot-out with Grant. I don't know how it happened, but I got the basketball through the child-sized hoop on my first try! Even though it took the former player three attempts to get the ball in the net, he took my schooling him like a champ.
The week after the shoot, we were rehearsing for the NBA All-Star Game and I realized that I was standing right next to Grant once again. I turned around and he gave me a huge hug—I was so flattered that he actually remembered my name and introduced me to his co-host Kristen Ledlow. When she doubted his skills on the dance floor, I assured her he was a natural.
He is truly one of the most awesome men I have ever met. He has an incredible work ethic, loves his family and was a good sport about getting his butt kicked by a Rockette. And I may start playing a little basketball now so I can keep up my game just in case there is ever a rematch.
Lauren G. has been a Rockette since 2008. She currently resides in New York, NY.