10 Essentials to Throw In Your Beach Bag
By Lindsey Davis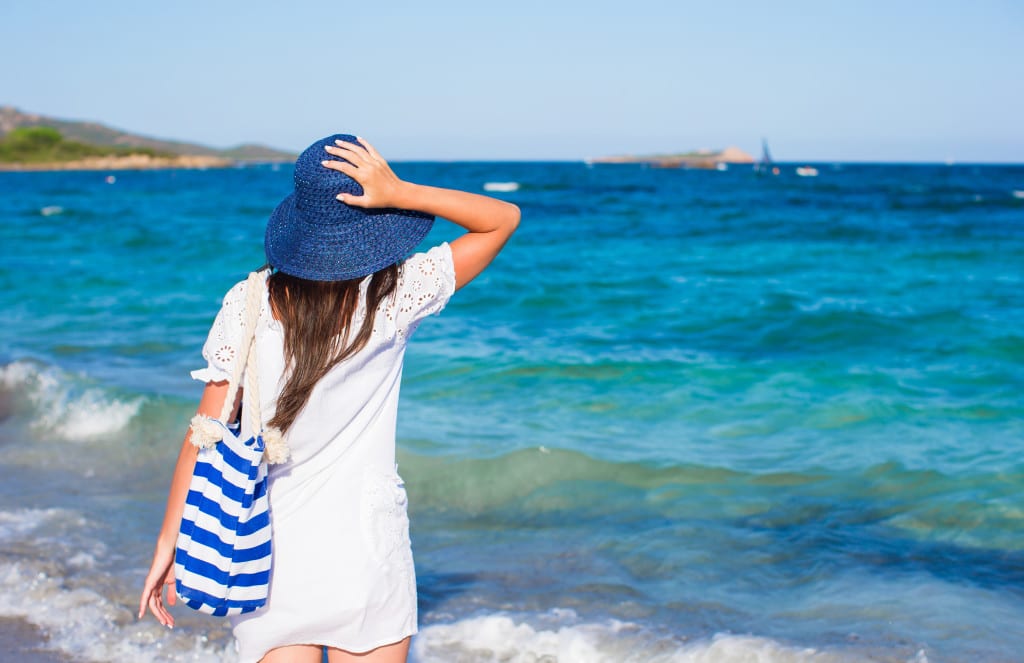 Summer is winding down … which means it's time to hit the beach! From a BPA-free water bottle that will keep you hydrated to a floppy sun hat to protect against harmful rays, here are 10 must-have essentials to throw in your tote:
Healthy snacks. With all the surf-side temptations (i.e. ice cream, hot dogs), it's a little too easy to beach your diet. Trail mix is a quick way to pack in all your favorite snacks for the day.
Hydration. Your body needs a lot of water to avoid dehydration at the beach. Pack a water bottle for easy refilling and to be eco-friendly! Check out this Hydro Flask Vacuum Insulate water bottle. It's BPA-free and stays cold for up to 24 hours.
Sunscreen. A little bit of sun can give you an incredible dose of Vitamin D, but there are many harmful rays to keep at bay. A great go-to block for staying active at the beach is Neutrogena Sport Face SPF 70+. You can still get that sun-kissed look while staying fresh and healthy.
Sunglasses with UV protection. A fabulous pair of diva shades is essential to any summer look … especially when the diva shades are infused with UV protection like these boho-chic Oakley Changeover sunglasses. It's important to invest in sunglasses that work hard to filter out 100% of UVA / UVB / UVC that can damage your eyes.
Lip balm. Chapped, sunburned lips never feel good—that's why Rosebud Perfume Co.'s Minted Rose Lip Balm is usually on the top of our packing list for a year-round soothing treatment.
Leave-in conditioner. A day at the beach is like a day at the spa … the sand exfoliates your feet and the salt water promotes skin elasticity, but sometimes the sunshine and salty water combo can do a number on your hair. Try a leave-in conditioner at the end of the day, like this one from Aveeno.
Floppy sun hat. No day at the beach is complete without a floppy oversized hat like this classic straw hat from H&M. Not only does it give you one more layer of defense against the sun's harmful rays, it looks adorable too.
UV-protected cover-up. We're pretty good about making sure our faces are protected from the sun but what about the rest of our skin? Even though a cover up may be cute, is it really protecting you against rays? Opt for UV protected clothing such as this super-soft and breathable cover-up from Coolibar.
Good book to read. We all have our favorite genres for summer reads—romantic dramas, mysteries, historical fiction. Pick a genre that you love, kick up those heels and start reading.
Something for a little workout. We love a good lounging session on the beach—sunbathing, napping, reading, eating, chatting. The beach can also be an awesome playground for some good dance fitness fun. Toss a resistance band, yoga mat or soccer ball into your tote to burn some calories—not skin—in the sun!