A Father's Day Thank You
By Danelle M.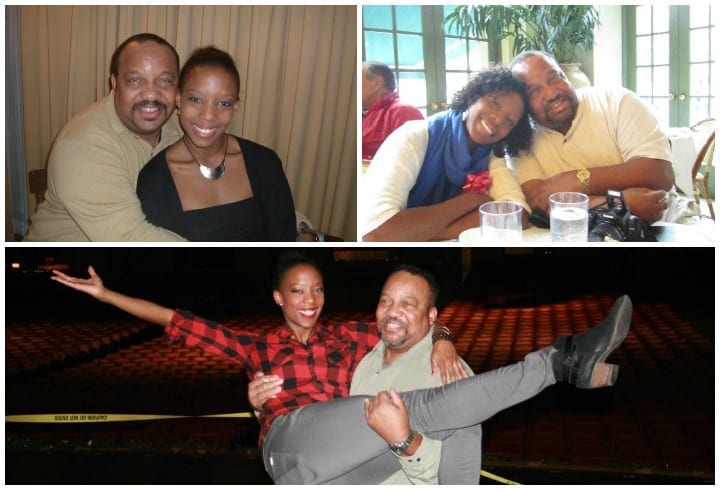 My dad is arguably my biggest fan. The cast is always well aware when Bruce is in the audience—his signature "YEAH!!!" at the end of each number (and sometimes during!) is unmistakable. It's not uncommon for my Rockette sisters to ask if Bruce is in the audience as we exit the stage after the Christmas Spectacular's opening number, Reindeer.
But let's rewind to 2005, the year I was first hired to be a Rockette in the Christmas Spectacular. That summer was a really exciting time for me—I was abroad, performing and studying dance in Spain. I had auditioned for the show a few months prior but being in Europe now, I was consumed by the culture and had basically forgotten about life back home.
Meanwhile, in New York, Radio City was hiring and I was on their list of calls! Ironically, during this time my service provider was experiencing an international outage and I had all but fallen off the grid. Remember, this was 2005 when phones still had 12 keys and an "app" meant playing Snake on your Nokia 8850.
For three days I was unreachable with not a care in the world. Suddenly, service returns with what sounded like one five-minute long buzzzzz as my phone vibrated on the nightstand—"You have 12 new messages." "Danelle, Radio City called." "Danelle, they wanna offer you a job." "Danelle, call us!!"
I call home and the phone barely has a chance to ring before Dad answers. "Danelle," he says, "Radio City's been calling to offer you a job! Don't worry, I told them you're definitely interested and you'll definitely accept!" So, technically, I never had the honor of accepting the offer but thanks to Dad, here I am!
Here's to my number one fan, the guy who swears he taught me everything I know. Thanks so much for accepting the job that would change my life in ways unimaginable.
Bruce, you're the best. Happy Father's Day, Dad.