1.The Rink At Rockefeller Center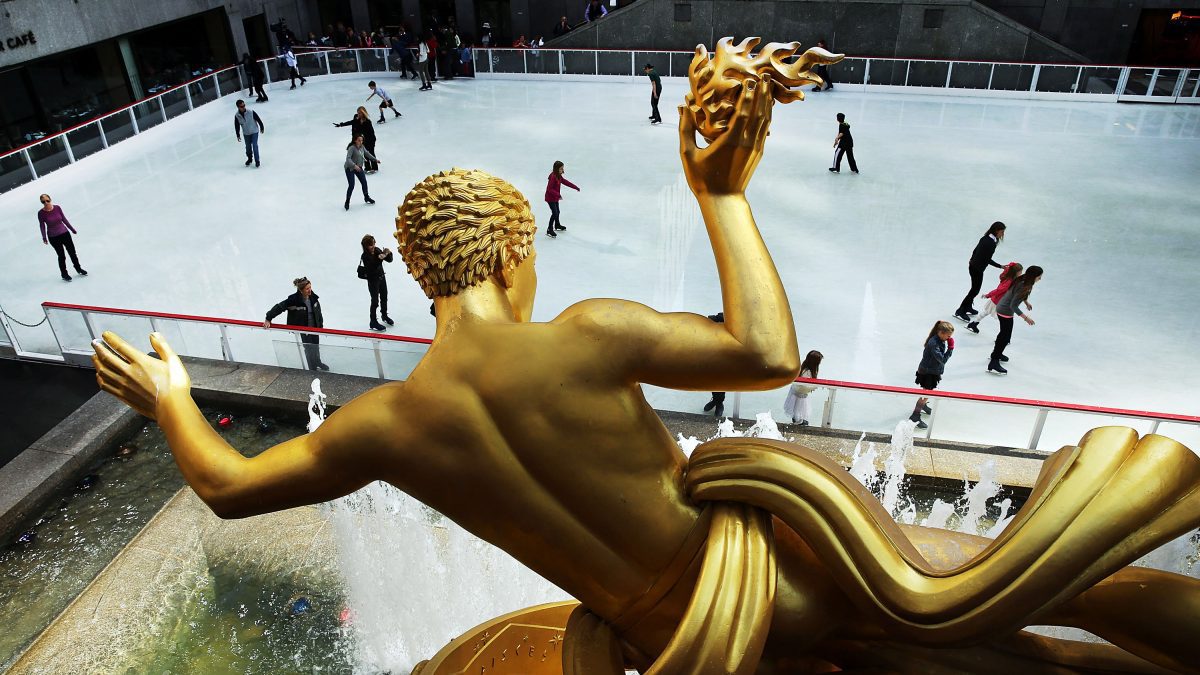 Skaters flock to Rockefeller Center's ice rink every year. It's a great way to see the beautiful Christmas tree and get into the holiday spirit. This is the 83rd season for the famed ice rink, which was created in 1936 as a temporary attraction and has now become the centerpiece to New York's holiday season with upscale shops & restaurants surrounding it.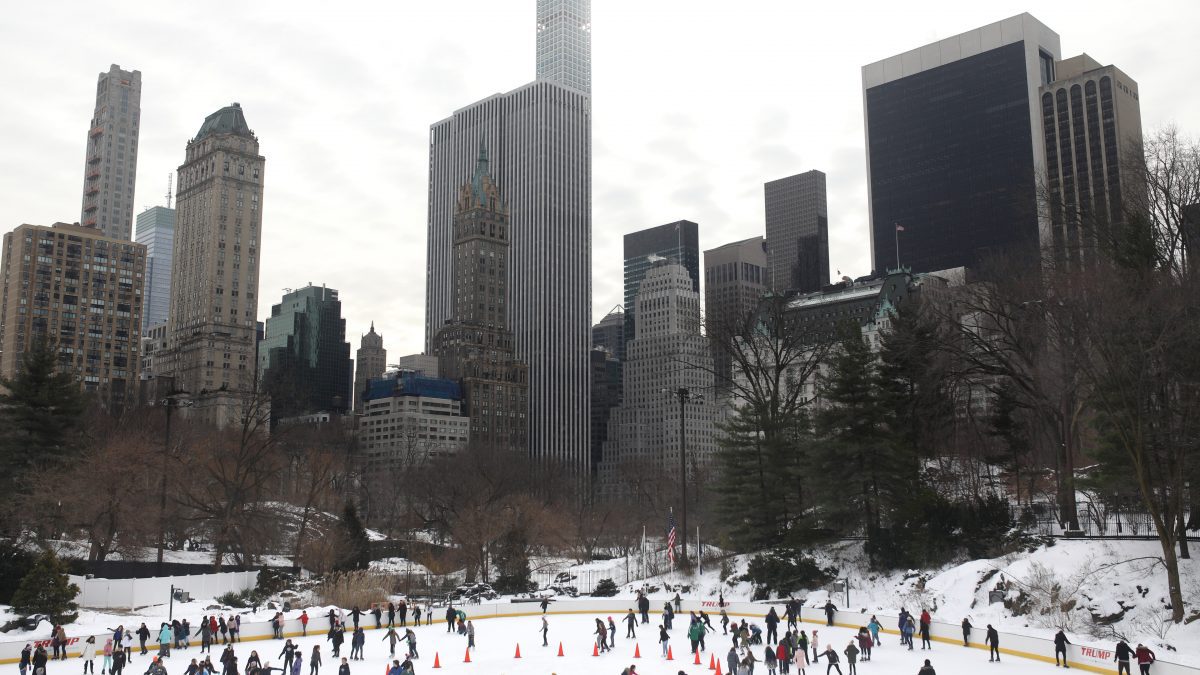 Located in the heart of New York, the iconic Wollman Rink is one of the most beautiful skating rinks in the world. It's always a popular spot for celebrity sightings, movie shoots, and engagement proposals!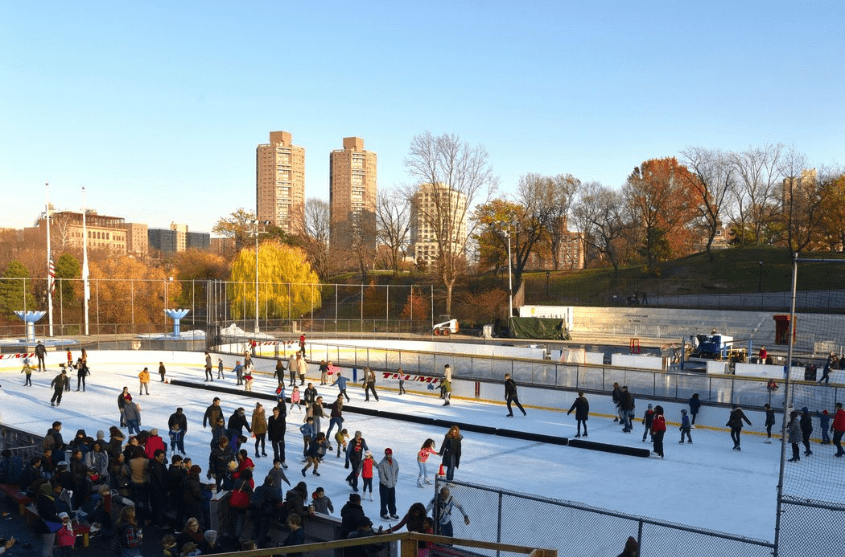 Escape the holiday madness of Midtown Manhattan with a trip to Lasker Rink! Located in Central Park between 106th and 108th Streets, Lasker Rink is a seasonal attraction where visitors can take in the scenic Upper West Side of New York.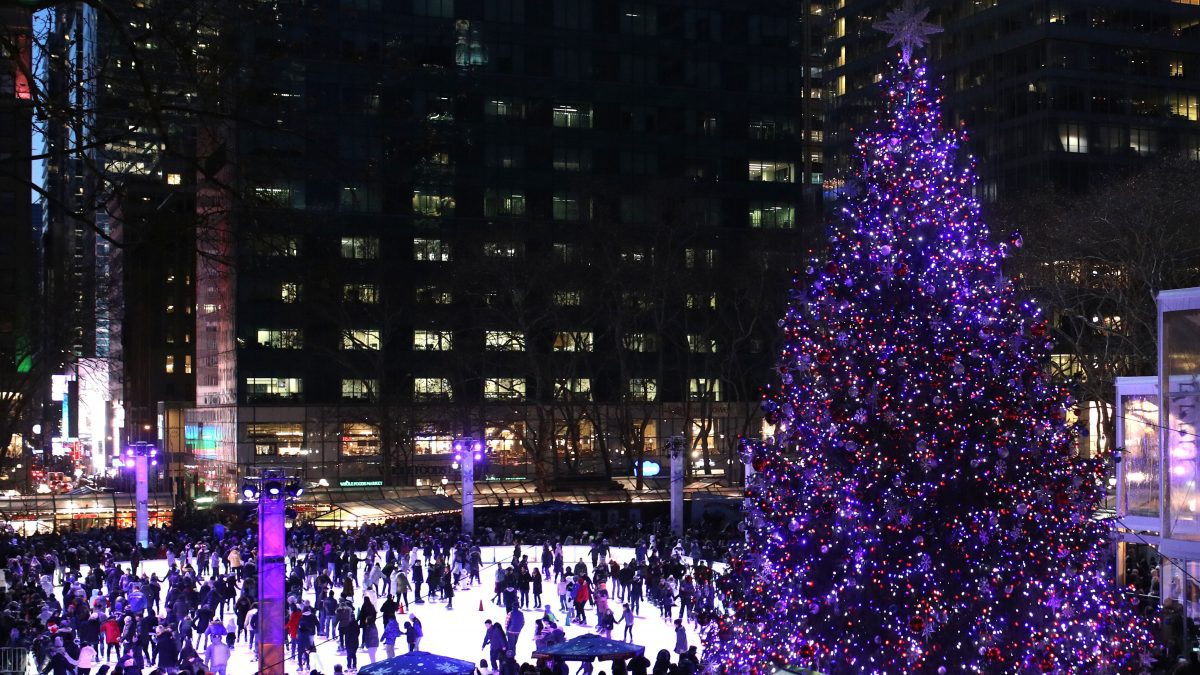 Immerse yourself in the magic of Christmas on the ice rink at Winter Village in Bryant Park. It's the City's only free admission ice skating rink and you can sign up ahead of time online!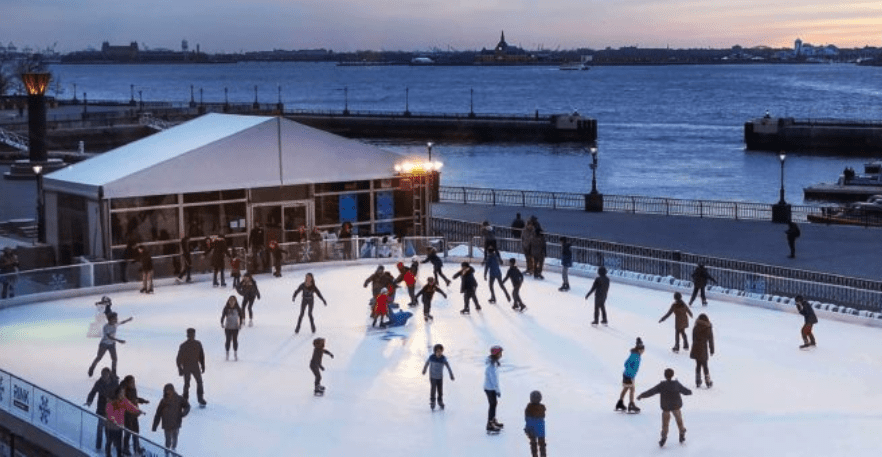 There's nothing like ice skating on the water, and the Rink at Brookfield Place offers this festive holiday experience.
Join us at Radio City Music Hall this holiday season—Christmas Spectacular performances are now through January 5th!