360 Video: 'Twelve Days of Christmas' Scene
I
n this six-minute tap number, our choreography brings the audience through each of the twelve days of Christmas—from Rockette drummers drumming, to swans a-swimming, to a partridge in a pear tree. This year, you'll see the twelve days evolve beyond the stage and out into the theater. Click to play the clip above, and click and drag your mouse (or your finger on mobile!) to get a full view from inside Radio City.
As the number begins, a beautiful glass crystal tree grows onto Radio City's proscenium arches. Ornaments appear on the tree representing each of the twelve days, and their lights fade up or down in the projections as we highlight each day in our tap routine. This vibrant, colorful tree (which also releases magic dust and sparkles throughout the number!) makes the "Twelve Days of Christmas" in this year's Christmas Spectacular unlike you've ever seen it before.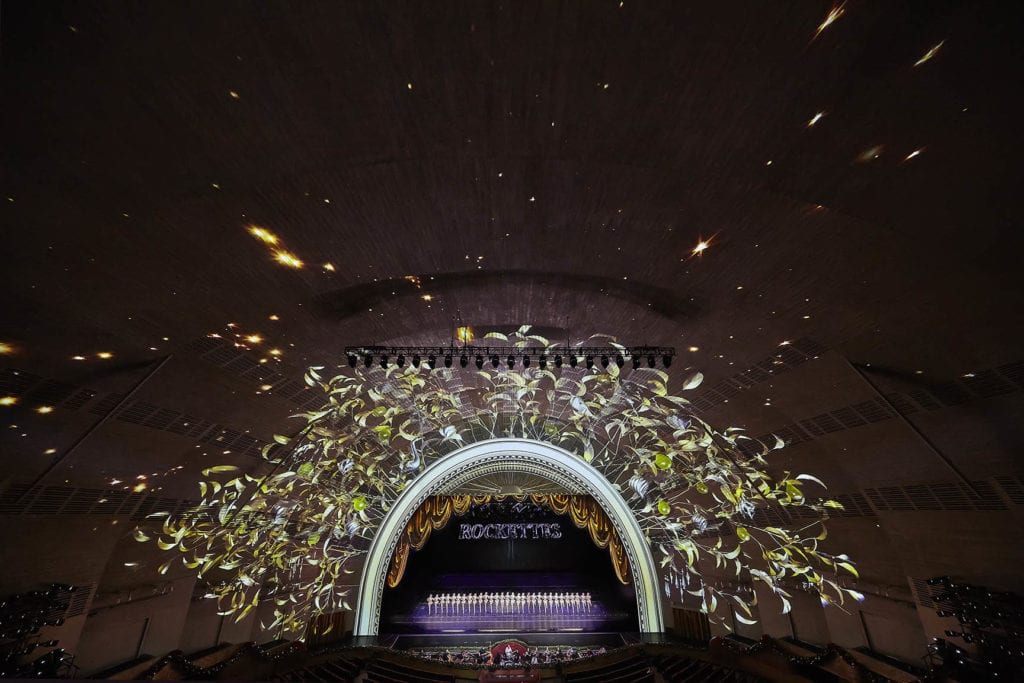 Read more about the immersive state-of-the-art technology that has transformed the 2017 Christmas Spectacular!