360 Video: 'Santa's Workshop' Scene
W
hen Santa Claus transports Patrick and Ben to the North Pole in our Christmas Spectacular, the entire audience takes the journey along with them. Click to play the clip above, and click and drag your mouse (or your finger on mobile!) to get a view of the full theater.
If you look closely, you may see sledding, snowmen and even a snowball fight! This year, our toy trains are chugging along across each of Radio City's eight proscenium arches—all the way back to the third mezzanine.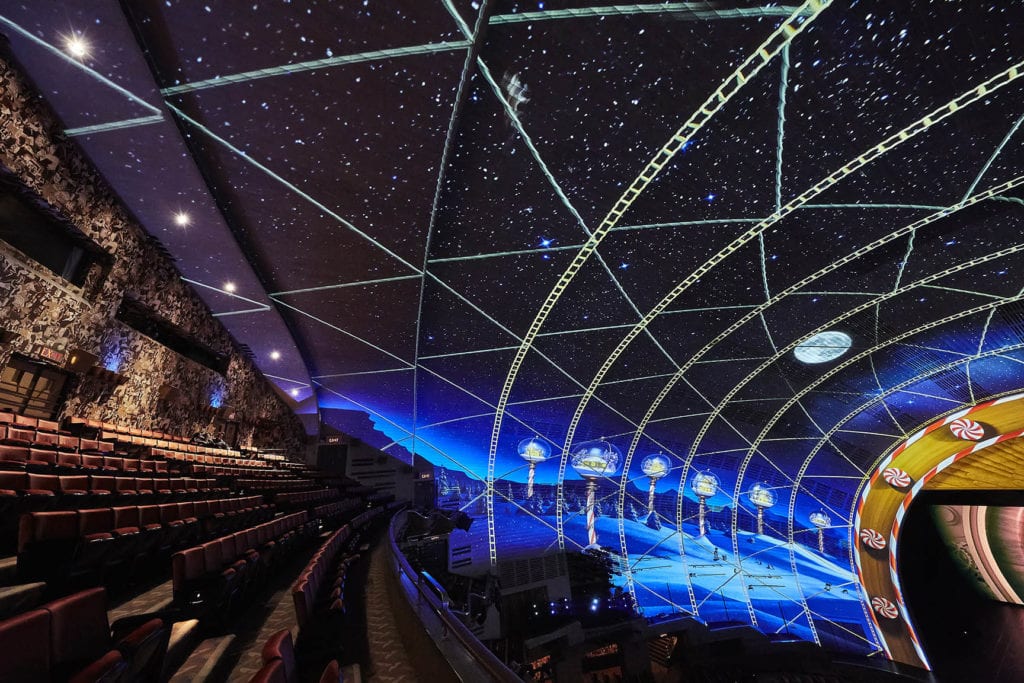 Read more about the immersive state-of-the-art technology that has transformed the 2017 Christmas Spectacular!