360 Video: 'Nutcracker' Scene
T
he "Nutcracker" scene of the Christmas Spectacular takes place in a picturesque Victorian parlor, with bears, soldiers, and Clara dancing under a stunning, bright Christmas tree. In our 2017 production, this warm, cozy scene extends out into the theater to surround the audience. Click to play the clip above, and click and drag your mouse (or your finger on mobile!) to get a full view from inside Radio City.
As Clara dances onto the Great Stage, the audience is surrounded by a quaint village that's reminiscent of a Charles Dickens novel, with candlelit rooms glowing inside each home and smoke piping out of chimneys. Partway through the number, snow starts to fall and accumulates on the rooftops. As the "Nutcracker" dance nears its end, the village begins to go to sleep—lights dim, falling snow comes slowly to a stop,  and the town is left in a moonlit silhouette.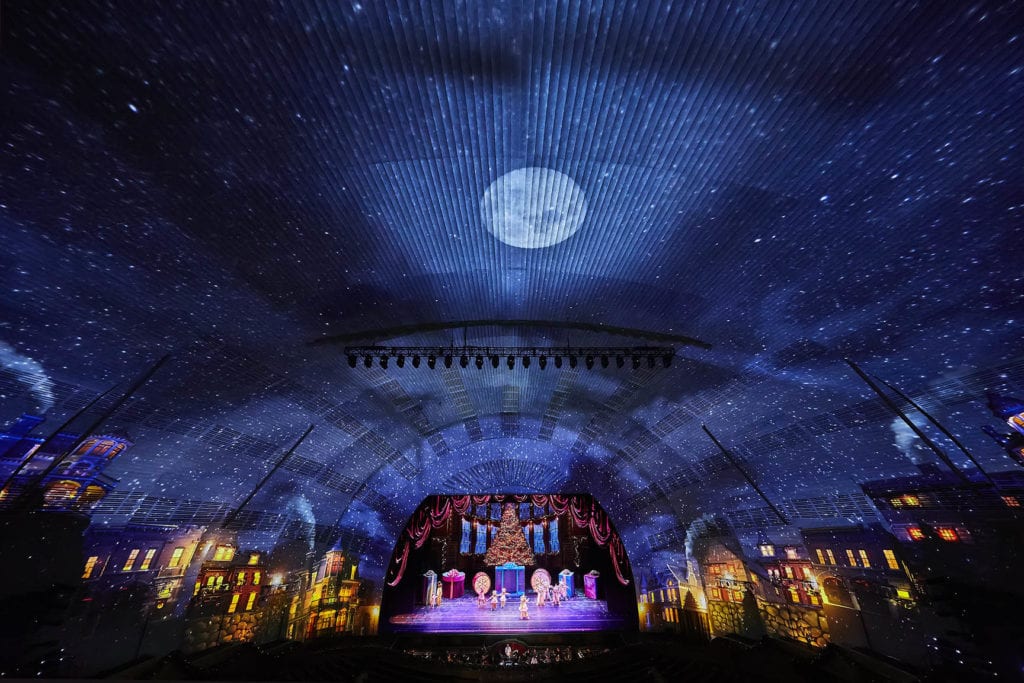 Read more about the immersive state-of-the-art technology that has transformed the 2017 Christmas Spectacular!